*100% Organic Beauty Company that is Vegan and Cruelty Free. Born from a problem in Natural beauty industry.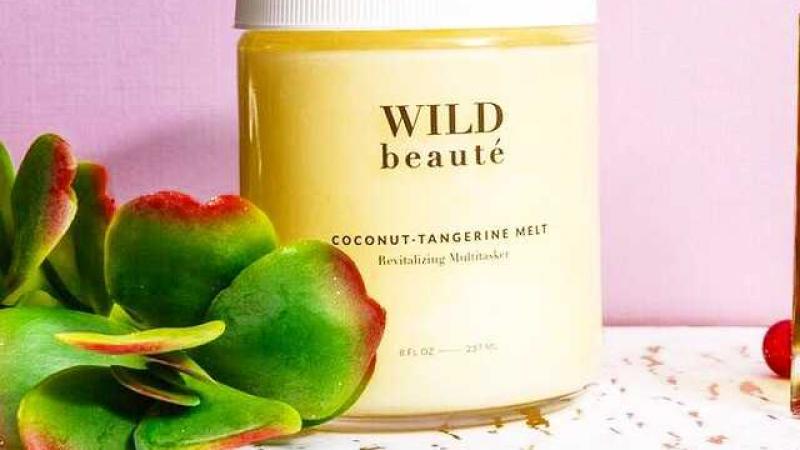 $0
pledged of $20,000 goal
Project Description
"All Natural Products Are Not Created Equally "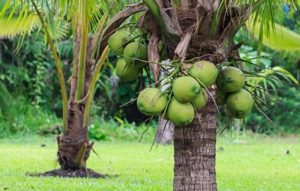 Wild Beaute is an organic beauty company line that uses technology to enhance the benefits of raw ingredients. Born from a problem in the natural beauty industry, one of our mission is to be totally transparent with our consumers along with making a difference in your life while making a difference in the wildlife. Our ingredients are derived from sustainable farms across the globe with the highest priorities given to quality.  We do not remove any vitamins or nutrients from our ingredients. Besides sourcing raw ingredients from other countries our manufacturing is done in the USA. Proudly employing American workers. Our R&D department works hard to use technology to study ingredients at the cellular level and how we can enhance the plants greatest properties to ensure best results.
---
What is the problem? 
The problem which will be discussed below is the reason for Wild Beaute's start. Binnie, had an allergic reaction to an all natural face serum a while back. That leads her to question why? She thought maybe the product is not of great quality and went out to Sephora for quality products. Buying those she thought she can rebalance and make her skin back to normal as it was prior to the incident. Little did she know they also irritated her skin. Left with only questions and no solution to her raw, uneven, highly irritated face. She was disappointed that she can never use any skincare or beauty products on her skin. This was months after the incident. Unwilling to give up she did research into the industry, the process and everything about the natural beauty industry. She was shocked. This leads her to go to local farms for organic 100% cold pressed, unfractioned oils with real benefits. The trials worked and showed excellent results.
All natural/organic products are not the same. There are many loopholes in the natural industry that allows companies to make many variations of these claims. You can have a small percentage of the ingredients as natural and still have synthetics. You can also remove a lot of nutrients, leaving you with an oil base that has been stripped to pieces.
Natural: Legally, this means nothing—it's a completely unregulated term and should be thought of as pure marketing. It will generally mean that at least some natural ingredients have been used in the formula, but a product can be labeled as natural and contain up to 30 percent synthetic ingredients or even 1 % ingredients can be natural.
Organic: The use of the word organic is actually highly regulated, and legally means a brand or ingredient has been certified by the USDA. It means that ingredients (or almost 100% of the ingredients in an organic product) have been grown and processed under a very strict code of cleanliness, with no pesticides or fertilizers, and absolutely no genetically modified organisms.
Wild beaute leaves all the scents, colors and texture you see and feel.  As we are against the use of synthetic fillers and chemicals of any kind, each and every ingredient in our products are "active" ingredients. This results in pure, highly concentrated, and effective formulas.  No sulfates. No silicones. No parabens. No GMOs. No toxins. Never! With the right mix of pure ingredients and cutting-edge technology, our products deliver better, more effective results than conventional products.
---
Our Products are Vegan, Not Tested on Animals and Innovative. Made in the USA.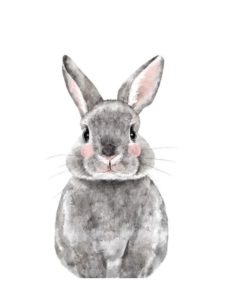 Wild Beaute create jobs for U.S. workers. Providing our projects to U.S. companies, agencies, and freelancers. We never, ever test on animals. Nor would we ever supply a country where animal testing is mandatory like China. We believe that we cannot torture and sacrifice another being for our well being. No, one life over another. There are many ways to ensure that products are safe for humans. Using the right ingredients that are highly effective and testing on ourselves, which is more reliable than on another species, which may pass on them but fail on us is pointless. Wild Beaute believes in high standards for its products and ethical value.
---
Philanthropy
We work with credited wildlife organizations in order to protect and conserve wildlife. It is important and vital for human beings to be proactive in the world we reside in. As human beings, it is our duty to give back to the world we take so heavily from, and impact with our daily life. Join us in these efforts.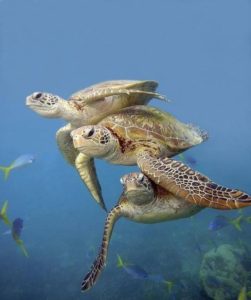 ---
Money fundraised
With your kind support in Wild Beaute, we will be utilizing the money to invest in our current marketing strategies and near future production for our next products in the line. We need your help to bring our products to market. That means a lot of marketing and sales. Using various channels effectively to reach out to our customers that will enjoy and benefit from our brand's offerings.  Along with this, we would also like to bring out our amazing face oils and creams for the face that have helped us to rebalance our skin.
Allocation of your money
Marketing and Communication: 65% 
Production of new products:  35%
---
Help spread the word!
Please help us to spread the word about our crowdfunding campaign by sharing our cause with your network.
You can post about the campaign on your social media sites, send a quick email out to your contacts, and tell your friends and family about what we are creating and what we hope to achieve. The more people we can connect with, the greater the outcome of not only supporting a company that does well for you but also gives back to our wildlife.
For our financial backers, we strongly encourage the art of the humble brag. Celebrate your kindness and incredible spirit by giving yourself a social media shout out when you donate to our campaign. You deserve credit for being open-minded, supportive of a woman-owned company that is bootstrapping and taking a step to a future where our wildlife exists.
Become a Beaute, Let' connect
FB: Wildandfreebeaute
Tw: Wildbeautellc
IG: Wildandfreebeaute
Join us
Become a part of our team, either by getting accounts for Wild Beaute products through local high-end boutiques and retail stores or become an independent sales rep. and sell to people.
We are definitely looking for a go-getter, hardworking talent.
Email us at hello@wildbeaute.com with your resume and please let us know if you have supported us here for extra consideration. ;)
Updates
The Project FAQs
We understand that there are many beauty products in the market.  That is why we have spent over 1 year working on production in order to make this dream into reality. We are heavily involved in every step of the process from farm to manufacturing and marketing, we bring you only products that we would use every day of our lives. Products that we test on ourselves first before we put out on market. Products with a real story, understanding of piles of brands in the market with another private label formula and no results.
We bring you authenticity, transparency, and real-life earthly care. We want our customers to grow with us, have these products make a difference in their lives as it has in ours. We are passionate to be on the journey with you. We are bootstrapped, woman-owned company, promising nothing but purity.
We thank you from the bottom of our hearts.
Best,
Binnie
Monetary Contribution With No Reward
You will receive a personal note with our gratitude.
0 Supporters
Contribute
$25
So Sweet
20% off Coconut Tangerine discount and handwritten message
100 Left
0 Supporters
Select this reward
$50
Dig it
50% off coconut Tangerine, Personal message and s/o on our Instagram stories
100 Left
0 Supporters
Select this reward
$100
Feeling us, Feeling you
100 Left
0 Supporters
Select this reward
$500
Super Supporter
100 Left
0 Supporters
Select this reward
$1,000
Got our Back
You really got our back with this
100 Left
0 Supporters
Select this reward
Rewards
Monetary Contribution With No Reward
You will receive a personal note with our gratitude.
0 Supporters
Contribute
$25
So Sweet
20% off Coconut Tangerine discount and handwritten message
100 Left
0 Supporters
Select this reward
$50
Dig it
50% off coconut Tangerine, Personal message and s/o on our Instagram stories
100 Left
0 Supporters
Select this reward
$100
Feeling us, Feeling you
100 Left
0 Supporters
Select this reward
$500
Super Supporter
100 Left
0 Supporters
Select this reward
$1,000
Got our Back
You really got our back with this
100 Left
0 Supporters
Select this reward