Vibes is a new concept of places that aim to change the way people routinely spend their time.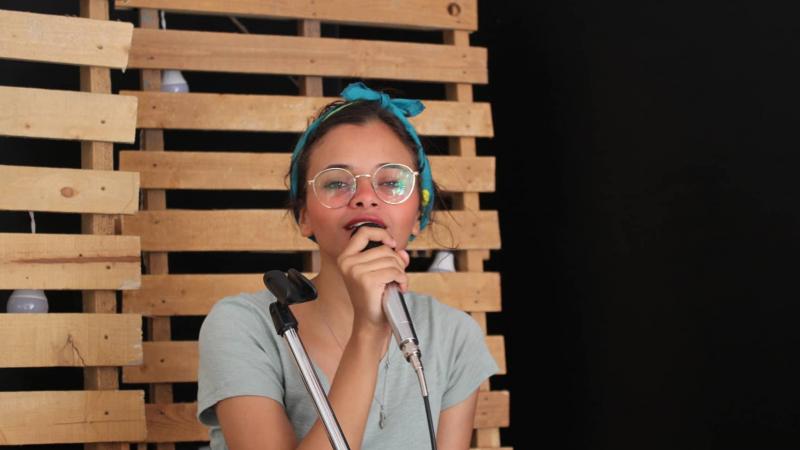 $0
pledged of $100,000 goal
Project Description
Vibes is a new concept of places that aim to change the way people routinely spend their time.
Many people spend a massive amount of time in coffee shops not doing anything but playing
games and waste their time. We offer the same service they can have in other regular places
with a better environment.
The place is divided into 5 sections:
1- Music stage surrounded by a sitting area so people can sit doing their normal routine
while listening to people express their music, poetry, or even tell their life stories
2- PlayStation room
3- Mini cinema with a very low prices showing the new movies. Also people can choose
their own movies to watch as a group.
4- Study room for people who desire a relaxing environment to work
5- Outdoor sitting area
                                          What we propose to do
We would start the hub in October that will mainly target the youth that needs a new places to
group with their friends and have a good time.
We are planning to offer a low prices of drinks to make them compare us with the regular places
which offer the same drinks but with no service. We will offer them the good music, live
performances of people who find music their passion, a different ways of spend their time to
not fell into the routine patter, and books everywhere to read while waiting someone or
drinking coffee/
Our vision is to guide the youth into appreciating the different kind of arts and in the same time
spending their time with less money.
                                               Competitive edge
We would solve two main problems within this services in Egypt. The first one that people have no place that combines different types of services. You cannot play games on xbox, have a cup of coffee, listen to music, and then watch movie in the same place; to do this you have to go to different places in different days and spending a lot of money. The second one that we will offer all this with a very low prices. We will offer the cup of coffee by 5 EGP and with this only 5 you
can listen to the live performances, enjoy sitting outdoor or indoor, read a book, or even play regular games. The cinema prices is very low compared to the others; the price per person is 25 EGP which is founded nowhere now but in vibes.
                                               Marketing plan
Vibes intends to go in the market by extensive marketing plan to catch the people awareness of the place and its services and we intend to do that by
1- Develop an online website and place the ads of the hub in different pages and websites
2- Use social media such as Facebook, twitter, and Instagram by posting pictures about the place and engage with the people
3- Printing flyers with the menu and the services and distribute it around the place.

                                           Marketing strategies
The first free drink
Making cold/hot-chocolate cups (average type kakaw) and serve it for free to people in Gesh
Street, in front of vibes, and in korneesh with inviting them to come and see vibes.
Loyalty programs
Make a score sheet of the customers , with a promise to receive a free order every 4 th comes
Example the customer will pay 1,2,3,4,free,5,6,7,8,free and so on
Face marketing
Inviting the people in the streets to come to vibes by giving them the flier, and offering a free hot/cold chocolate if they come. The target here is 100 flyer to 100 person to see if this way is effective or not
Directions We need to be listed on food direction applications to appear in any nearby search we can start by Google My Business, and Yelp (they are free)

Capture the moments
Keep camera in the place, and photograph every customer and upload their picture on the
Facebook page (this is very important)
Internet marketing
Facebook, twitter, and Instagram ads
Updates
Monetary Contribution
0 Supporters
Contribute
$25
10 visit
get a voucher with 10 free visits 
0 Supporters
Select this reward
$100
Life membership
whenever you come to egypt, you will have a full board accomodation 
0 Supporters
Select this reward
$250
honorable member
you're an owner
you help the girls society in egypt to take one step close to the freedom
0 Supporters
Select this reward
Rewards
Monetary Contribution
0 Supporters
Contribute
$25
10 visit
get a voucher with 10 free visits 
0 Supporters
Select this reward
$100
Life membership
whenever you come to egypt, you will have a full board accomodation 
0 Supporters
Select this reward
$250
honorable member
you're an owner
you help the girls society in egypt to take one step close to the freedom
0 Supporters
Select this reward