Delivering comfort, privacy and independence the modern way.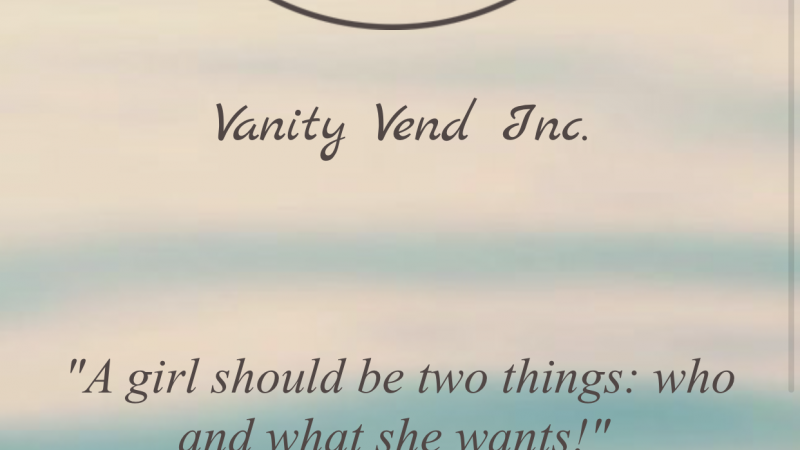 Project Description
What is the mission of your company or project?  

Our mission is to provide easily accessible sanitary napkin vending machines to young women in high school and colleges starting in Jamaica.

Describe the problem you are solving.  

 Many women, especially in the Caribbean, cannot afford the cost of pads and tampons. Our company wish to provide a service that will afford each female students the privacy and affordability of pads and tampons when they need it the most.

What is the market size/opportunity? 

$90,000.00

What is your company/product about and how does it solve the problem?  E

ach set pads cost $700 -$1300 in Jamaica, that is where we are starting, we  plan to sell the single pads at a fraction of the cost. This solve the issue of women having to worrying about her privacy in case of bloody accidents and embarrassment at her school/ college campus.

Why are you seeking funding and how will you spend the funding?  

I am seeking funding to purchase the first ten machines for the school that I have currently signed contract with, also, funds will go into buying the pads and tampons in bulk and paying to maintain on a monthly basis.

Who is on your team?  Jamie-Lee, Mpo, and Ryan
Thank your backers and make them feel appreciated!  Big thank you to everyone who sees this vision. You will be changing a lot of young women experience.
Updates
The Campaign FAQs
Frequently Asked Questions:
Please, replace this example content
Monetary Contribution
0 Supporters
Select this reward
Rewards
Monetary Contribution
0 Supporters
Select this reward