Subscription box full of gifts from the Universe delivered to your doorstep. It includes an intuitive Reading and handmade items.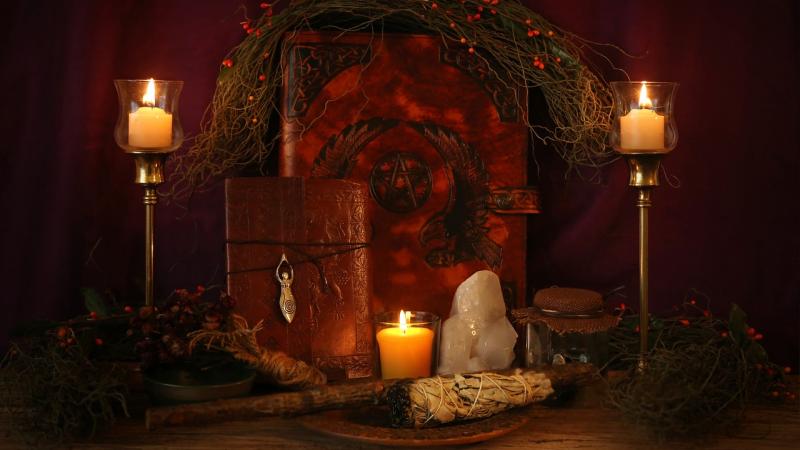 Project Description
It's in those moments of coincidence or when you feel lucky that seem like glimpses of the Universe presenting itself to you. It isn't until you wipe your eyes and expand your mind that you realize the Universe always has your back!
Hello, dearest Soul! You are here because the Universe has great plans for you and wishes to share some of its wonderful gifts with you, every day - this is why Treasures from the Universe was born.
Who are we?
We are a community of creative Goddesses who are united by the same vision: to share our intuitive gifts with everyone who needs them. For that reason, we wish to make sure that everyone in the World is going to be able to receive the Universe's Love and Light, no matter where they are. We hope that through these Divine Readings, surprises and gifts, everyone will feel cherished, uplifted, and loved.
What's in the box?
When you ask to receive a Treasure from the Universe you will ultimately be guided with love, light, compassion, and be given the special gifts you are meant to receive for each shift in your life-story! These Treasures will be reminders from the Universe to surrender to the Divine Plan and to look within using the hints and messages that you receive each month. Each month, you will be receiving:
 A personalized Intuitive Reading that brings an Oracle and a message specifically for you.
 Three Treasures picked especially for you as a gift from the Universe.
 A blessing from the Goddess who packed your gift especially for you: sometimes the biggest blessings are not visible through the naked eye; love, light, healing, abundance - they are all intangible Treasures that we constantly wish for. Each box is imbued with blessings and prayers for all these beautiful Treasures.
Each Reading is intuitively channeled by one of our Goddesses, and each treasure that you are going to receive in the box is blessed with love, light, and abundance, so that you can receive even more openly. No box is exactly the same: each gift is uniquely wrapped with love and care by our Goddesses, who are following their intuition and Divine gifts when carefully choosing each item, especially for you.
Each item you receive is channeling and alchemizing exactly what you need for your journey each month. These Treasures from the Universe will allow you to co-create and shine more and more each month. So, meditate upon the message that each item brings, let it resonate within your BEing and touch your Soul - this is where your answers lie.
When the Universe speaks, its message is loud and clear, all you have to do is listen.
A few ideas for the boxes
You may be getting similar or completely different items, depending on what the Universe wants to send you.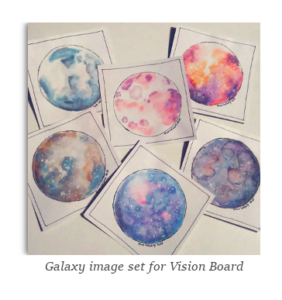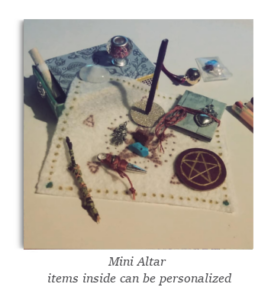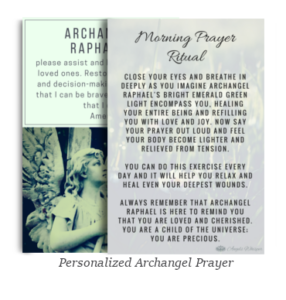 Important dates  
March 8, 2018: in celebration of International Women's Day, we will be on a summit co-sponsored by We, The World to share our story about what we're doing collectively to empower women in business and give back to the planet and all its people.
March 17, 2018: Treasures from the Universe's Launch Party - we will be introducing ourselves and there will be many giveaways and surprises.
Budget (an estimate)
Marketing: $1000
Branding: $700
Advertising: $300
Online services: $100
Our Motto
Shipping love & light worldwide
As empaths and Lightworkers, we see our lives as an opportunity to share our Love and Light and assist anyone in need, for the greater good. This is our mission and our goal; our purpose. We believe that we were sent here on Earth at this specific moment in time to help those lost souls who wish to find their way, and to empower those who needed reassurance.
How You Can Help  
1. Back the Project: Kickstarter is all-or-nothing, so if we don't reach our goal, we won't receive the help from those who have already donated.
2. Spread the Word: sharing is important, especially in this day and age; if you can't support us in a financial way, don't worry - you can do it by simply sharing our links and ideas with your family and friends.
3. Follow Our Progress: be sure to connect on our official website, Facebook Page, Twitter, and Instagram accounts for more information including behind the scenes photos, updates, and ideas!
Updates
The Project FAQs
Monetary Contribution With No Reward
0 Supporters
Contribute
$1
The Pixie
Angel Blessing - I will pray and ask the Angels to bless you and your loved ones
0 Supporters
Select this reward
$5
The Fairy
Choose between: 1. Personalized Angel/Archangel Prayer 2. 10-minute Reiki Session
0 Supporters
Select this reward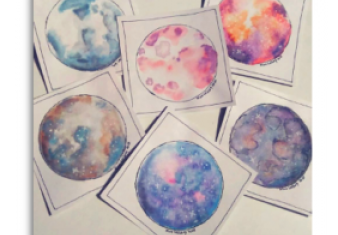 $15
The Nymph
Personalized Angel/Archangel Prayer + blessing + Watercolor Galaxy image set for Vision Board
0 Supporters
Select this reward
$25
The Unicorn
Choose from: 1. Past-Present-Future Tarot/Oracle Reading + 10-minute Reiki Session 2. Mini Altar 3. Watercolor Galaxy image set (prints) for Vision Board
0 Supporters
Select this reward
$100
The Mermaid
Angelic Healing Session + Past-Present-Future Tarot/Oracle Reading + 1 Treasure box for free
0 Supporters
Select this reward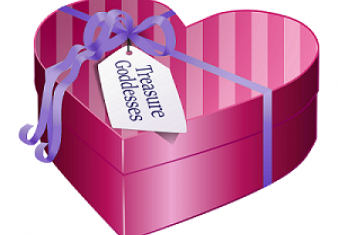 $150
The Dragon
1 box free for your friend + 1 box free for you + Angelic Healing Session
0 Supporters
Select this reward
$200
The Titan
Treasures from the Universe 3-month subscription
0 Supporters
Select this reward
Rewards
Monetary Contribution With No Reward
0 Supporters
Contribute
$1
The Pixie
Angel Blessing - I will pray and ask the Angels to bless you and your loved ones
0 Supporters
Select this reward
$5
The Fairy
Choose between: 1. Personalized Angel/Archangel Prayer 2. 10-minute Reiki Session
0 Supporters
Select this reward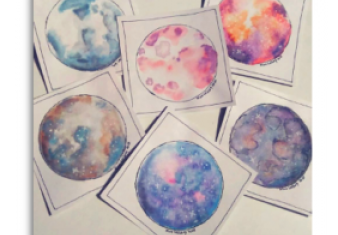 $15
The Nymph
Personalized Angel/Archangel Prayer + blessing + Watercolor Galaxy image set for Vision Board
0 Supporters
Select this reward
$25
The Unicorn
Choose from: 1. Past-Present-Future Tarot/Oracle Reading + 10-minute Reiki Session 2. Mini Altar 3. Watercolor Galaxy image set (prints) for Vision Board
0 Supporters
Select this reward
$100
The Mermaid
Angelic Healing Session + Past-Present-Future Tarot/Oracle Reading + 1 Treasure box for free
0 Supporters
Select this reward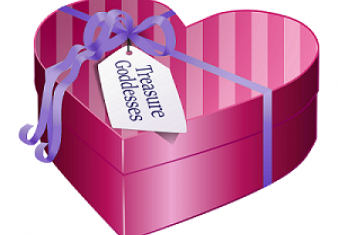 $150
The Dragon
1 box free for your friend + 1 box free for you + Angelic Healing Session
0 Supporters
Select this reward
$200
The Titan
Treasures from the Universe 3-month subscription
0 Supporters
Select this reward