Thrive is a subscription box service that helps those with mental health issues while de-stigmatizing mental health illness as a whole.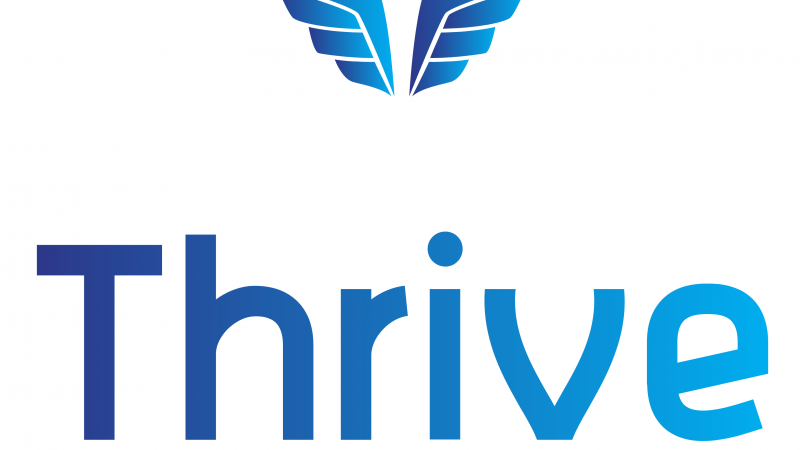 $0
pledged of $10,000 goal
Support now
Project Ends on January 31, 2019
Project Description
Thrive is a subscription box service that strives to aid those who deal with mental health issues, all while donating a portion of the revenue to charity and de-stigmatizing mental health issues as a whole. The difference between Thrive and other subscription boxes is that there will be a variety of boxes based on the mental health issues that our subscribers are individually dealing with. The box themes we plan on opening for pre-order in January currently include Anxiety Relief, Depression Relief, Insomnia Relief, Self-Care, and Fitness (although we plan on changing the names for the themes within the next 1-2 weeks). There will also be a pen-pal system set up between box subscribers based on the interest surveys the subscribers fill out before purchasing their subscription. Through this pen-pal system, the subscribers will quite literally never be alone. We will also include a surplus of information on the resources our subscribers can reach out to that are free/cheap and online so that our subscribers never feel financially restricted in reaching out for help. We will also research and document the in-person resources that are found locally around our subscribers so that they are also knowledgeable and aware of the resources they can reach out to in their own communities. It is also worth noting that we plan on having moderators for the letters being sent between the pen-pals. There will also be an app for the Thrive boxes, where potential subscribers will be able to purchase their boxes on the go. Potential subscribers will also be able to customize their boxes piece by piece through the mobile app if they wish to do so. We also plan on organizing mental health advocacy events both locally and nationally on top of our monthly subscription box service. We will not only aid those who struggle with mental health issues through providing our box items and online and local resources to our subscribers, but we will also de-stigmatize mental health illness one community at a time through activism and advocacy. And through the marketing and social media campaign for Thrive Relief LLC, the Thrive team will also work to de-stigmatize mental health illness as a whole. Millions of people around the world deal with mental health issues on a daily basis. Let's help them one box at a time.
Updates
The Project FAQs
Frequently Asked Questions:
Q What are our goals?

Thrive has the overall goal of helping those dealing with mental health issues realize that they are not alone in their individual battles. Thrive also has the goal of showing its customers and subscribers the resources that are available for them to be able to seek help if they so need it. Thrive also has the goal of showing its subscribers and customers different coping mechanisms with dealing with their mental health issues as well as showing them the different types of products that will benefit their coping and treatment.
Q How does Thrive work?

Thrive allows its customers to choose the items they are the most interested in purchasing based on the five box categories: Generalized Anxiety Disorder, Situational Depression Disorder, Insomnia, Self-Care, and Exercise/Fitness. Thrive will send boxes to its subscribers based on the subscription plan the customers chose when purchasing their subscription package. The packages are based on a monthly-delivery system, in which the customers will receive their boxes around the beginning of every month.
Q How do you plan on managing the boxes?

The boxes will be put together at a location on Oakhurst Avenue, Kalamazoo, MI, and will be stored there after being put together and moderated. When the delivery date comes for the boxes, they will be then sent together from this location to a local delivery location to send out all of the box shipments.
Q What if one of the boxes is damaged?

If one of the boxes is reported as being damaged we will request that the damaged box is sent back in its entirety (with all items included inside of the box, both damaged and undamaged items). We will then evaluate the damage and either 1.) Add one month to the customer's subscription package for free or (2.) Provide a full refund to the customer for the cost of the single box.
Q How do you plan to ship the boxes?

We plan on taking one of our standard boxes (such as a standard self-care box) to the postal office to get it weighed and to see the prices each shipping agency (UPS, FedeX, etc) will charge us for our average shipments based on the unit weight of the boxes. We will also take into account the reliability and accountability of various shipping agencies along with their corresponding shipment prices. The goal is to help our customers receive their boxes in a reliable manner while keeping their shipping and handling prices as low as possible.
Q What portion of the profits will go to what charities?

The charities/organizations we decide to donate 10% of our revenue to will depend on the sponsors we receive feedback from. We are considering donating our budget for charity donations to gold membership sponsors, but if we decide to not do this we will donate the entire 10% of our revenue from our charity budget to Mental Health America.
Q How might the boxes be transported?  

The boxes will be transported using mailing boxes and each will be sent to the customers through the shipping agency that is deemed the most cost-effective and most reliable to our customers.
     8. Q How will you measure success in the mental health of your box subscribers?
In order to measure successes and failures in our box subscription service we will include surveys for customers to fill out both in the boxes and in our weekly email service. We will also include very clear sections on the website for customers and subscribers to give much needed feedback for the company.
     9. Q What receipt/shipping confirmation system will be used to solidify the shipping and delivery system?
An automated email shipment confirmation will be sent to the subscribers through the shipping company we use for shipping the boxes. The customers will also be able to track their packages through the tracking technology used for our designated shipping company.
     10. Q How will you keep track of and manage subscription orders?
All subscription orders and all purchases will be tracked in a spreadsheet, and all information on the customer and their purchase (name, phone number, purchase, etc.) will also be included in the spreadsheet list of information in order to manage the subscription orders as well as possible.
     11. Q How will you set up the pen-pal system between box subscribers?
The Pen-Pal system will be a physical letter written between two box subscribers. After the customers take the survey with not only the items they are allergic to, etc., but also their general interests and the struggles they have been dealing with that brought them to Thrive. This survey will allow us to better pair the pen-pal subscribers together. From there we will find our pen-pal pairs and let each of the pen-pals in each pair know a few fun facts/fun information about their pen-pal before receiving their first box. In both of the subscriber's boxes, there will be a motivational card, a pen, a stamp, and a letter for the subscriber to write their letter out and to send the letter to us so that we can first moderate the incoming letters. Then, all approved letters will be placed in the other subscribers box for the next month of subscription box services.
     12. Q How will potential customers buy their boxes/box subscriptions?
The thriveitbox.com website will be the primary source for potential customers to buy their boxes and box subscriptions. There will be a clear section for the Thrive Shop on the website that will clearly and easily lead to the large variety of box subscriptions.
     13. Q Where will the boxes be put together and stored?
The boxes will at first be put together and stored at a building on Oakhurst Avenue, Kalamazoo, MI. We do plan to expand into a small storefront/ business location eventually, but the boxes will be stored off of Oakhurst in the meantime nonetheless.
     14. Q How will the pen-pal system be properly managed between box subscribers?
The pen-pal system will be all physically written out. When the subscribers are signing up for their subscription packages, they will take a survey that will include a question along the lines of "Do you want to be paired with a pen-pal, and if so are you willing to send your letters to us so that we can include it in their monthly packages?". If the subscriber answers yes to the entire question then we will put a card, stamp, pen, and envelope in their subscription box, along with some of the interests of their pen-pal. They will then send this letter to the Thrive building where it will be moderated before being sent in the other pen-pals subscription box for the upcoming month. Each set of pen-pals will have similar interests based on the results of their survey and will also be paired only if they subscribe for the same box subscription packages (i.e. three month subscribers will be paired only with three month subscribers).
    15. Q How is Thrive different from other subscription boxes?
Thrive is different from other subscription boxes because it utilizes the idea of a monthly shipment to its customers but takes the idea of making each month's boxes a mystery to its customers and turns that on its head. Thrive customers have the ability to customize their own boxes that they will receive for the given length of their subscription package, because not every mental health issue is exactly the same for every person. Also, Thrive will utilize all free/cheap resources online and provide those resources to all of its customers. Thrive will also take the time to research psychology and therapy resources in the local community of the subscribers and provide that information in the monthly packages of the subscribers so that they can not only reach out online to others but also in person and in their local community with ease both in terms of time and in terms of finances. Thrive also plans to partner with surplus medication organizations in the future to help those that struggle with paying for their needed medication on a regular basis receive their medication in their monthly packages at a free or discounted price. Thrive will also have a section of its website and the majority of its corresponding app allow the different subscribers to Thrive connect to the Thrive community and connect with others going through similar issues so that each customer knows they are not alone in their individual battles.
    16. Q In what ways does Thrive plan to grow its business over time?
Thrive plans to grow its business over time in a multitude of ways. First, Thrive will begin its marketing and advertising at a more local level in Kalamazoo, but will eventually expand its marketing (radio and TV interviews, social media advertising, articles, etc.) into areas outside of Kalamazoo and eventually areas outside of Michigan. We also plan to partner with both local and national organizations to help our goals and our overall cause of helping those with mental health issues and destigmatizing mental health as a whole. We also plan on partnering with surplus medication organizations to help those that struggle financially to pay for and obtain their needed medication.
    17. Q What does Thrive's publicity plan/outline look like? How will Thrive reach a larger audience than local interest?
Thrive plans on first utilizing social media as much as possible. Also, Thrive plans on contacting local TV stations and radio stations such as the Lori Moore Show and various Kalamazoo radio stations to get the word out about Thrive in our local community. After establishing an audience in Kalamazoo we will reach outside of Kalamazoo in similar ways (i.e. TV stations and interviews along with radio station interviews and articles outside of the Kalamazoo area). We are still working on a more developed marketing and publicity plan, but this will be the basis of our publicity outline.
    18. Q How will the Thrive subscription box service help with a destigmatizing and advocacy campaign for mental health?
The boxes themselves will not only help people learn coping mechanisms and acquire a more positive mindset, but they will also show our subscribers that it is ok to reach out for help. In fact, our boxes will entirely encourage anyone struggling on any level with their mental health to reach out for help, which is why we are providing as many free/cheap ways to reach out in our boxes and on our website. We will also plan and host outreach advocacy events around the state of Michigan in the upcoming year. Our primary event we are currently planning is a partnership with the Active Minds event "Send Silence Packing".
    19. Q What are some examples of advocacy and community outreach Thrive will create and promote?
Thrive plans on reaching out to our local community and beyond through interview segments on television and radio stations. We also plan on presenting our organization, mission, and vision at local high schools and colleges. And as mentioned above, we also plan on hosting regular advocacy events to not only raise awareness of the impact of mental health issues on our community but also to show others that it is ok to reach out and seek help when you're struggling.
    20. Q If I want to sponsor Thrive what will I or my organization receive in return?
There are four primary sponsorship agreements in the "Sponsorship Agreement" section of this proposal, and there is also a "Tailor Your Sponsorship" section directly after the sponsorship agreement section of this proposal. All items and agreements that sponsors will receive in return for their corresponding sponsorship package are explicitly listed in this proposal, and refer to the catalog at the beginning of this document to find that as well as the location of other information in this proposal platform.
   21. Q  Why was Thrive founded?
Thrive was founded for a multitude of reasons. From witnessing the horrible impact of mental health issues on the entire United States as a whole to witnessing the devastating effects of mental health in our personal homes, it is painfully obvious that mental health issues are affecting the entire nation in more ways than one. The CEO of Thrive, Autumn Cain, has dealt with the effects of Bipolar Disorder being passed down genetically in her family from her aunt to herself, while the CFO of Thrive, Emily Mox, has witnessed the detrimental effects of anxiety and depression being passed down in her family as well. It was also observed that monthly subscription boxes had become increasingly popular and did not appear to become less popular any time soon, thus leading to considering the possibility of combining the two concepts, mental health and monthly subscription box services, to come to a resolution of such wide-ranging issues.
   22. Q What is Thrive?
Thrive is a monthly subscription box service that provides its customers with items that will help them with developing coping mechanisms for the mental health issues that each of them face. Thrive will also provide both online and local, in-person resources to each of its subscribers in their boxes so that the customers know they have options, both from and outside the comfort of their home, to reach out for help and regain hope. Thrive will also take part in planning advocacy events locally and nationally to advocate reaching out for help when struggling with mental health issues and to advocate for destigmatizing mental health as a whole.
   23. Q What are Thrive Ambassadors and what are they supposed to do?
Thrive Ambassadors will be given the opportunity to represent Thrive products and services to not only their social media accounts but also their local community. Thrive Ambassadors will most commonly be found through Instagram, Facebook, and Youtube, and will be given the opportunity to choose between the different Ambassador packages. They will be given the option of choosing between a single free Thrive box or multiple discounted Thrive boxes and will then showcase the products and services provided through Thrive to their given audience in order to spread the world of Thrive even further.
   24. Q Why and how is Thrive using social media?
Thrive will utilize social media in order to reach the younger generations and our younger audience (primarily between the ages of 13 and 28) considering social media is more commonly used among those in that age range. Mental health issues most commonly originate between these ages, so utilizing social media is a perfect means of targeting this exact age range that our product will be so heavily based upon.
   25. Q Is there a fee to join the Thrive community online and through the Thrive mobile app?
No, the only fee associated with Thrive is in the box subscriptions. The mobile app and online community are free resources to anyone interested in connecting with others that are facing similar battles.
  26.  Q How exactly will customers/subscribers be able to choose the items they want in their boxes?
Each customer will have the option to chose the box theme they want to subscribe to. After they have chosen their given theme they will be able to choose a certain number of items based on the length of their subscription. A 4-category item system will be set up so that the combination of items the customer chooses will result in a value of $20-$25 in their monthly boxes. This will all be done on the Thrive website in the shop and checkout sections.
  27.  Q Where are the items that will be provided in the boxes coming from? Who are the creators and providers of these products?
Many of the creators of the items that are available to be in the boxes will be coming from small creators on Etsy. We plan on partnering with many of them to receive more items for a smaller price in order to bring down the prices of the boxes for our customers. We also hope to partner with a couple Etsy businesses to create more of a brand/theme for our boxes. Many of the Etsy businesses we have contacted already are more than willing to give discounts on bulk orders and possibly customize our items with our logo and name as well.
  28.  Q How many items can the customer/subscriber choose?
The subscriber will have the ability to chose 10-30 items that they believe will benefit them the most, and the number of items they can show interest in depends on the length of their subscription. Overall, each box will have 4-5 items, not including the free Spotify Premium membership, pamphlets, business cards, pens, letters, etc.
  29.  Q How do you plan to maintain the website and app for the Thrive store and the Thrive community?
We plan on hiring part-time programmers and developers to help assist us with the Thrive website and Thrive app, considering that they will both be crucial to our ability to continue our business and help as many people as possible. Autumn Cain, the co-founder, has experience with web and app development as well and will make sure to maintain the two if our developers are not currently available.
  30.  Q Where will you receive psychological expertise and psychology knowledge in order to run Thrive as efficiently and effectively as possible for your customer base?
We plan on continually consulting and checking in with the expertise found at Richland Psychology. We also have a Behavioral Consultant on staff (Jamie Bryant) who has over 15 years of experience in the field of health care, specializing in therapeutic and non-medical treatments for mental health illness.
Monetary Contribution
0 Supporters
Contribute
$25
Reward 1
50% of a Single Box of Your Choice 
0 Supporters
Select this reward
$75
Reward 2
1 Free Box of Your Choice 
0 Supporters
Select this reward
$100
Reward 3
50% Off 3-Month Subscription of Your Choice 
0 Supporters
Select this reward
$150
Reward 4
75% Off 3-Month Subscription of Your Choice 
0 Supporters
Select this reward
Rewards
Monetary Contribution
0 Supporters
Contribute
$25
Reward 1
50% of a Single Box of Your Choice 
0 Supporters
Select this reward
$75
Reward 2
1 Free Box of Your Choice 
0 Supporters
Select this reward
$100
Reward 3
50% Off 3-Month Subscription of Your Choice 
0 Supporters
Select this reward
$150
Reward 4
75% Off 3-Month Subscription of Your Choice 
0 Supporters
Select this reward