We need your HELP to grow!
Project Description
Did you know that an amazing scent has the power to calm the mind, relax the body, heal emotional and physical pain, serve as a medicinal treatment, and to trigger some of our most sacred memories? The Candle Station is Atlanta's premier candle and all natural soap making company. We Have a candle-making shop where we provide the creative, yet, alternative and scentful art experience, giving adults and children the opportunity to become chandlers (professional candle makers), for a day, via both open and private candle-making parties and events. We also ship out candle making kits so that our consumers can experience candle making with no hot wax or machinery even if they do not live in the greater Atlanta area. We add to the innovative arts community by executing one-of-a-kind, whimsical, fun, educational, and therapeutic outlets for all who wish to spruce up their creative side through the use and power of SCENT. 
For adults, traditionally shopping for candles can be disadvantageous where chances are you will likely pay too much for a candle in which the scent fails to fill the entire room; where at the local home store, the pickings are expensive and slim for the "good" brands; where you can't find that patchouli and lavender candle like the one your sister gave you on your birthday last year; where you simply can't choose between the soy or the conventional wick because you don't know which one is truly better. The Candle Station offers homemade custom-scented candle wax options, and we educate our students--adult and mini-sized--on  making candles without the use of hot wax and machinery, as well, how to pick the best scents to aid and assist in providing them the calm and curative atmosphere we all so desperately deserve on any given day. Importantly, our customers will never have to worry about their favorite scent being out-of-stock, as they can return to us again and again to recreate their very own personalized scents--inexpensively!
The Candle Station is ready to move into an all-purpose and co-working space to:
Secure a standing facility (currently, I operate as a mobile and home business, where I make and store materials in my garage, living room, kitchen and any where else I can find space. I am running OUT OF SPACE for developing and storing products . I am in need of a well ventilated and climate control space where I can work freely, store materials and supplies and allow my local customers to come and pick up their orders. My garage is not equipped to handle heavy production (not ventilated or climate controlled. I'm burning up in the summer and freezing in the winter while making candles.) 
Eliminate the personal expense and headache that come with booking an event hall or using one's homes to host a party,  as well as renting a storage facility, and instead, provide our students with the option to book our space, online, allowing for our Candle Station staff to enthusiastically handle the rest--especially the cleanup!
Serve as an artistic multi-purpose facility, providing local Atlanta artists and visionaries a co-working space to network, expand, and elevate their artistic prowess and businesses
FREELY Serve the community--particularly those areas in and around the metro Atlanta which are under-privilege and under served--hosting free and open-to-the-public creative arts, educational and mental health events
Why I am taking the crowd-funding route:
Listen, we quirky creatives tend to be NON-TRADITIONAL, and I've found that taking this approach in life can be pretty dang awesome! Over the last 6 years--as a working mom, and entrepreneur--I've personally invested over 25k into my business. While the journey has been beautiful, lesson-filled, and both self and financially rewarding, I know and recognize its time expand the vision to an even bigger one--with the support of a community that understands the value and importance of female-ownership, small-business, community, and creativity--where I get to:
STABILIZE and GROW--Setup shop in one location with adequate space for storing materials and candle-making kit shipments providing a more enhanced and organized inventory system.
Become an ARTISTIC PLACE MAKER--Operate in the community as a creative station and safe space, offering supportive, educational, and engaging self-therapy activities and services which could potentially replace ones channeling his/her energy into non-serving habits.
CREATE RESOURCES--Accomplish all of the above by taking a DEBT FREE approach through garnering financial support from family, friends, the entrepreneurial and artistic communities, and in turn--giving back to and teaching these same principles to other small-businesses on the rise.
 Meet The Candle Station Owner, R.E. Rochester!
"I've always been an artistic and expressive soul, and have always aspired to run a business that both serves our mental and emotional needs, as well as, evokes the artsy side I believe we all have inside us--even on a small scale. When our student chandlers enter the building, I desire for them to feel as though they've entered another world where they can be themselves, see themselves, heal themselves, and build themselves--creatively."
See you soon at our grand opening in the greater Atlanta area!
Yours Truly,
R. E. Rochester (Proud Business Owner and Mommypreneur)
Updates
The Campaign FAQs
Frequently Asked Questions:
How will you stay in business?
We invite the opportunity to grow at any time. We find it necessary to never stay stuck and change with the times and the demands of our customers. We will still continue to operate as an online based business shipping throughout the USA as well as operate, create and store materials in our new building. We will carefully watch our expenses and team up with the right businesses that will help us in the area of finances, marketing, business credit and business growth.  We will utilize as many platforms as possible to help us promote our business/brand. 
Monetary Contribution
$50
Monetary Contribution
1 Supporter
Select this reward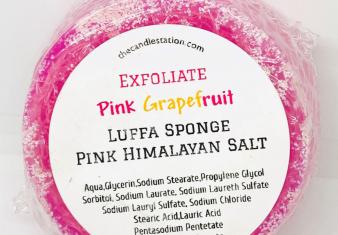 100.00 USD
All Natural Soap Bundle
For a contribution amount of $100.00, receive a soap bundle of The Candle Station's full size all natural deluxe soaps bars (5 bars per bundle). 
10 Left
0 Supporters
Select this reward
Rewards
Monetary Contribution
1 Supporter
Select this reward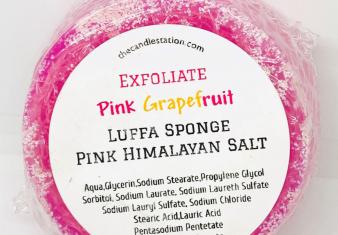 100.00 USD
All Natural Soap Bundle
For a contribution amount of $100.00, receive a soap bundle of The Candle Station's full size all natural deluxe soaps bars (5 bars per bundle). 
10 Left
0 Supporters
Select this reward