Providing quality Project Management Professional (PMP) Prep Boot Camp Course and other training and services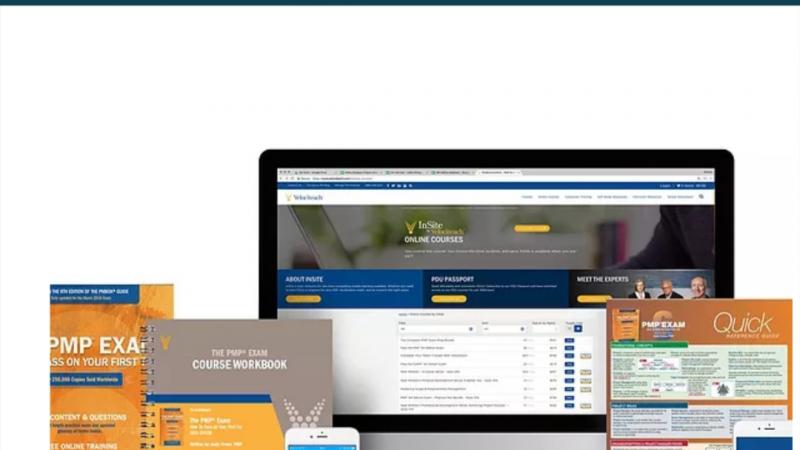 $0
pledged of $15,000 goal
Project Description
The mission of the company is to deliver quality training at reasonable prices in the areas of project, IT, business, and strategic planning. 
Project Management Professional (PMP) certification is a globally sought after certification, which requires 35 hours of training. Most classes are $2100-2400. The certification can raise a person's salary by over 35%. The test is very hard and passing it is tough, with a 60%pass rate. Blindside Solutions uses a licensed training product, which has been shown to increase the chances of passing to 80% or higher. 
There are over 750,000 PMPs and the numbers are growing due to Global studies, which show that the success rate improves by 35% when a PMP is leading the project. 
Blindsidesolutions is my dream of a better way of life for my family, which will allow me to spend more time with them. Having gotten my PMP in 2009 and with over 25 years of experience, I am the main PMP trainer and owner. My husband is in construction project management and my father in architectural project management. My years of volunteering with Project Management Institute (PMI) Baltimore as Vice President of Programs and now President, have allowed me to develop several friends. I've recently found that two of my friends are without work. One was forced retirement and the other had been looking for a while. Given the fact that I already have a full time job, I'm hoping to increase the number of courses that I offer to bring them on as trainers. Both have decades of experience and would be perfect for the job. To increase the number of classes, will take investment in deposits for locations and marketing, as well as additional instructor teaching packages. $15,000 will provide the needed increase of my $10,000, which will allow me to bring them on. This growth will also allow for faster profitability, as each class breaks even at 8 participants and (from research of other PMP Prep classes) an average of 15 is typical. My goal is to build this into multiple trainers, types of classes, and expand into consulting.
My degree in Business Administration with minor in Strategic and Entrepreneurial Management taught me good planning skills. According to plan, this small increase should set off a chain reaction of improvements, which will allow me to make this my full-time passion within 3-4 years instead of the current plan on 6-7 years. 
I cannot say enough how much your support means to me. You are helping not just me, but the two friends, in need of work, and a community of people looking for quality training at more reasonable prices. 
Updates
The Project FAQs
Frequently Asked Questions:
Do you have experience in running a business? - Yes. My father opened his business while I was in high school. I was his part-time office manager for 3 years - junior, senior year and first year in college. I then ran 5 concurrent businesses with my husband from 1993-2004, including a graphics and web-design business.
How will you put the money to use? - Marketing is key to each class. Currently, my marketing is centered only on each class and doesn't overlap classes, to reduce the amount of money that is going out at any one time. Focusing the marketing dollars on a very limited area on Google and Facebook. This funding would allow me to expand to marketing the business as a whole, and adding additional overlapping classes. Also will allow me to pre-order materials, so that I will be able to handle quick turn classes.
What does the market research look like for this area? - Having run the Project Management Institute (PMI) Baltimore Chapter, I have seen that there is great demand for the PMP certification in the area and there are several people looking for classes. Most do not like the idea of giving up 4 Saturdays in a row to sign up for most of the weekend courses and others don't want to take Monday to Friday off to take the other classes. The Long Weekend Approach is a market that is not offered by many places. We will also be holding the class in hotels, which may encourage people to bring their families - who would do enjoyable things that weekend - while the person was in class.
featured reward
Monetary Contribution
0 Supporters
Contribute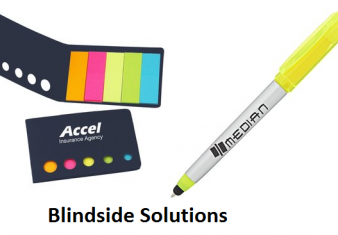 $100
Blindside Solutions Pen & Flag Set
Help to promote Blindside Solutions by buying a Pen and Flag Set.
100 Left
0 Supporters
Select this reward
Rewards
featured reward
Monetary Contribution
0 Supporters
Contribute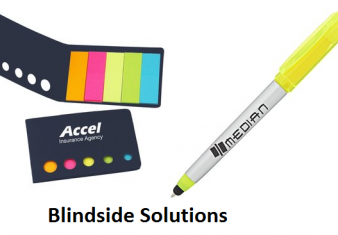 $100
Blindside Solutions Pen & Flag Set
Help to promote Blindside Solutions by buying a Pen and Flag Set.
100 Left
0 Supporters
Select this reward