Beauty is not one size fits all, so why go with the flow?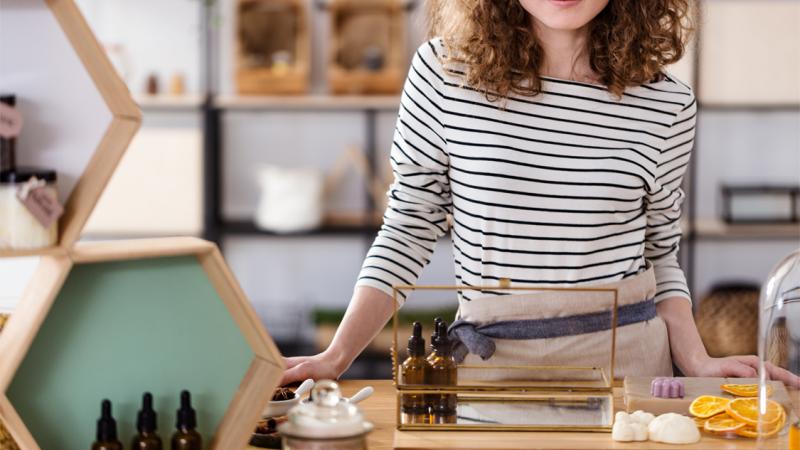 Project Description
What Is Inside Your Beauty Products
Is Just As Important As What Isn't
About The Spoiled Bee
At The Spoiled Bee, we believe that beauty is not one size fits all and we want women to feel empowered by learning all about DIY skincare and beauty ingredients, how they interact with each other and what they do for your skin, hair, nails. Knowing exactly what goes on your skin and into your body by customising and making your own products from scratch gives you back control and can transform how you take care of yourself.
Did you know that on average, a woman applies nearly 200 chemicals a day to her skin or body? And did you know that in the EU, more than 1300 potentially harmful chemicals are banned for use by the cosmetic industry, whilst in the US, only 11 of these chemicals have been banned. With continued/regular use, some of these chemicals have been shown to increase risks of cancer, breathing problems, damage to internal organs, skin conditions, hormonal imbalances and increased brain cell deterioration for those containing heavy metals (such as lipsticks).
The beauty industry is also globally responsible for producing over 76 billion units of single use plastic packaging. A large portion of this single use plastic finds its way to our oceans where it has a devastating impact on the ecosystem. Whilst another large portion of it gets burned emitting toxic gases such as dioxins, furans, mercury and BCP's.
We, at The Spoiled Bee, are fighting back against this and want women to take back control. Making your own products at home or using one of our hand-crafted 100% clean skincare products for those who don't have time to DIY means that your self-care routine is not just about looking after your skin or hair anymore, it is now a relaxing and mindful moment where you can feel assured that you are doing the best thing for your body, your health, your beauty and the planet.
When we created The Spoiled Bee, we did not just want to offer products and send customers on their way. We want to create a community who shares their secret recipes, give advice and recommendation and support each other on this journey.
The growing US Clean Skincare market reached  over 14.8 billion USD in 2017 and this number is predicted to reach 19.3 billion USD by 2022.
Out of these billions (and counting) of natural beauty consumers, 41% use a DIY beauty product monthly and "DIY Beauty" is one of the top Pinterest and Youtube search terms of all time.
According to a recent study, 84% of consumers plan to use products and buy from brands that use less or reusable packaging in 2020 and 90% of consumers believe that brands have a responsibility to take care of the planet and its people. We could not agree more!
The Spoiled Bee offers a wide range of 100% Natural ingredients, DIY accessories and tutorials as well as ready-made kits for beauty consumers to safely make their own beauty products at home: moisturisers, face oils and serums, hair products, makeup…
We also offer some ready-made 100% clean skincare products that have been certified to the very strict EU standards, are cruelty-free and packaged in reusable glass packaging.
In the future, our dream would be to open pop-up stores all over the country with a "make your own" beauty & skincare bars