21st Century Life Skills Program Using the Tools and Techniques of Project Management
$0
pledged of $48,000 goal
Project Description
What is The S.M.A.R.T. ③ Project™
(Steering the Mind to Aim and Reach for Its Target)
What:
The SMART③ Project™ is designed to provide justice-involved, non justice-involved youth with "how to" Life-skills training to course-correct their life.
Our primary objective is to address the consequential actions of "at-promise" youth by developing constructive programming alternatives to out-of-home placement thus decreasing the potential of long-term justice system exposure.
Who:
We are committed to helping youth, between the ages of 12 and 17, to apprehend their "target" by teaching them how to revive, restore, and renew your DREAMS as a #DESTINYCHASER!  Our referral and recruitment source is the Family Court Juvenile Justice Division of St. Louis, MO.  Youth are referred to the program involuntarily (court ordered) or voluntarily (preventative intervention).
When:
We are in the process of planning for the upcoming program year which is July 1,2018 - June 30, 2019.  The S.M.A.R.T. ③ Project™ signature program is the Dream Again: Essential Life Skills for Managing Your Dreams Like a Project workshop. It is an 8-week, 48 hour training session conducted during out-of-school time hours 4-6 times per year on Tuesdays and Thursday evenings from 4:30 p.m. - 7:30 p.m. (excluding holidays).
How:
The provision of this type of Like Skills training is shaped around a framework that teaches youth how to utilize the tools and techniques of project management to achieve their dreams.  During this 8-week program, participants will not only learn the tools and techniques of project management but importantly how to apply those tools and techniques to managing their dreams.  At the conclusion of this program, each participant will leave with a finished project plan to guide their next-steps in pursing their dream.
Finally, at the end of each 8-week seesion, participants have the option of sitting for a highly sought-after examination which measures their baseline knowledge of the fundamentals of project management in 5 domain areas.  Upon successfully passing the exam, participants are issued a student badge as show below: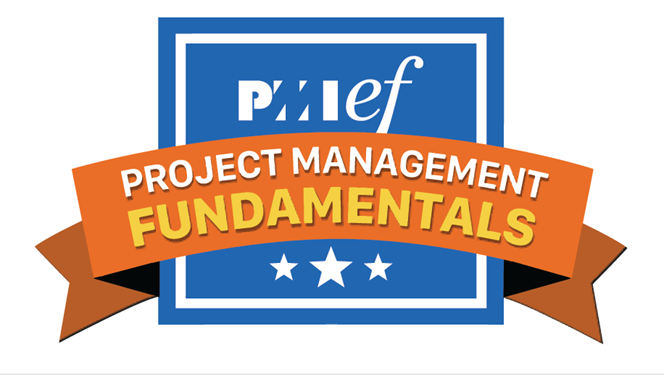 Updates
The Project FAQs
The only foreseeable risks to the project is a program participant's inability to remain free from offending behavior thus interrupting their continued participation in the program.  However, we've got this covered.  The S.M.A.R.T. ③ Project™ is unique in that we focus on the strengths of the youth vs. highlighting the behaviors which necessitated their placement in the program.
Typically the response would be to provide an exhaustive list of behaviors necessitating contact with the justice system such as:
Disengaged parenting
Truancy
Disruptive behavior (home and school)
Suspensions
Expulsions
Status offenses
Prior detention history
However, our list is intentional in that we have selected to identify the characteristics of a fixed mindset, not open to growth, which typically leads to behaviors resulting in justice system exposure.
Youth who avoid challenges to maintain the appearance of intelligence
Youth who give up in the face of obstacles and setback as a common response
Youth who view trying or putting forth effort as a negative
Youth who are unable to receive negative feedback as constructive criticism
Youth who view others success as a threat and invokes in adequacy or insecurity
Learning Impact:
What do we think participants will know, feel, or be able to do after program participation?
Youth welcome challenges

Youth show perseverance in the face of obstacles and setbacks

Youth embrace hard work and putting forth effort paving the path to achievement and success

Youth demonstrate an appreciation for important feedback/constructive criticism

Youth accept the success of others as a source of inspiration and education

Action-oriented Impact:

What kind of impact can result if the participants behave/act differently after program participation?

Resulting from program participation, an anticipated outcome are fully revived youth who are no longer functioning disconnected from their actions but who are connected to a restored sense of self, aware of who they are as it relates to others, and a renewed  level of responsibility seeking how best to serve others thus benefiting the community.
Monetary Contribution With No Reward
0 Supporters
Contribute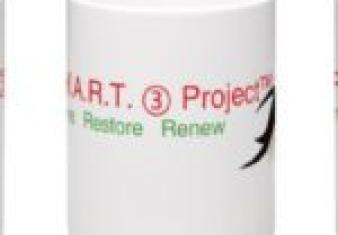 $100
#DestinyChaser Investor
I'm a Smart Project #DestinyChaser Investor
0 Supporters
Select this reward
$50
Destiny Chaser 2: Silver-level Support
Registration Fee plus Program Materials
50 Left
0 Supporters
Select this reward
$75
Destiny Chaser 3: Gold-level Support
Program Registration Fee, Program Materials, and PMI Student Membership
75 Left
0 Supporters
Select this reward
$100
Destiny Chaser 4: Platinum-level Support
Program Registration Fee, Program Materials, PMI Student Membership Card, and Program Keepsake T-Shirt
100 Left
0 Supporters
Select this reward
Rewards
Monetary Contribution With No Reward
0 Supporters
Contribute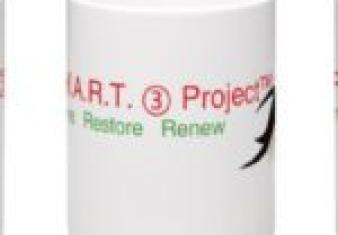 $100
#DestinyChaser Investor
I'm a Smart Project #DestinyChaser Investor
0 Supporters
Select this reward
$50
Destiny Chaser 2: Silver-level Support
Registration Fee plus Program Materials
50 Left
0 Supporters
Select this reward
$75
Destiny Chaser 3: Gold-level Support
Program Registration Fee, Program Materials, and PMI Student Membership
75 Left
0 Supporters
Select this reward
$100
Destiny Chaser 4: Platinum-level Support
Program Registration Fee, Program Materials, PMI Student Membership Card, and Program Keepsake T-Shirt
100 Left
0 Supporters
Select this reward