Indoor, 9-hole, Par 2 Golf Course to hone and use your short game skills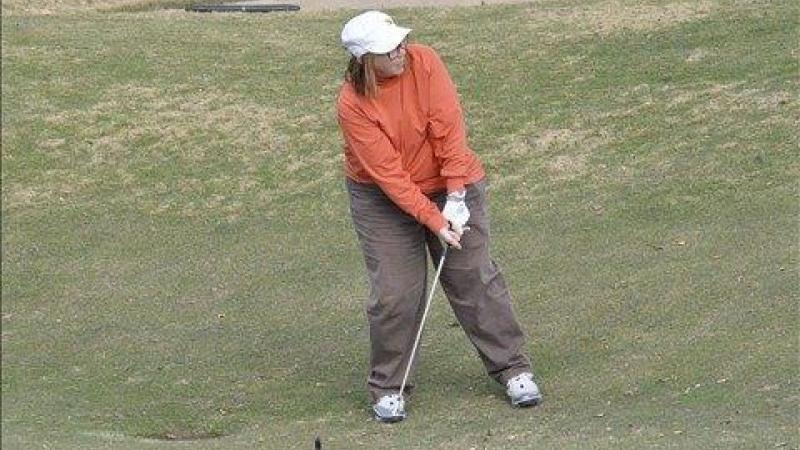 $875
pledged of $20,000 goal
Project Description
Together we are going to create an indoor facility that is specifically designed to play and learn the most important skills of golf, the Short Game.
To be successful at golf, you need to be able to perfect the use of your short clubs, but to date, there hasn't been a place to do this.
At an average temperature of 73 degrees, you will be chipping out of the sand, the rough, over trees and water to professional feeling greens, where you will finish off the holes with perfected putts.
The facility is a sealed air structured.  The double translucent walls allow for a perfect hazy sunlight during the day and even LED lighting at night.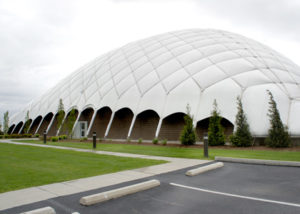 An example of the exterior of The Short Game Place
The funds raised in this first round will go toward the architectural drawings and lawyer fees required to meet the City's needs to sit down with them to get their permission to build our facility.  Most cities require specific materials and/or look to keep the theme of their planning scape.
The problem:
You can't practice or play in bad weather or after dark. Golf courses don't want you to learn to play on their courses, they want you to be proficient before you begin.  How can you get skills if you can't practice on an actual course?
The Solution:
The Short Game Place is designed specifically to train would-be golfers and elevate skills of professional golfers.
The turf is closest to the real thing that you can get, and you won't believe how real it feels when you play it.
You will be able to play from 6:00 AM to 11:00 PM Sunday through Saturday, so it's practical for your schedule.
Meeting rooms will enhance the facility's ability to solve more problems, like team building, parties, and much more.
There will even be a Friday Night Glow for fun; play nine holes under blue-lights that produce an array of spectacular colors and pictures to give golf a new level of fun and creativity.
Leagues, tournaments, fundraisers, and all levels of skills training contained in one space slightly larger than a football field.
There will be 10, 20, and 30 yard holes.  They will play like a real course.  Some will be out of the sand, some from the rough, you will play over trees and water for the most dynamic challenges to your game.
[embed]https://www.youtube.com/watch?v=nPN4BEpk6Dw[/embed]
Updates
The Project FAQs
There are a lot of people who are anxious to see how this will go so they can decide on allowing one to go up in their city, but the real challenge is the air structure.
Air structures are going up all over the country for many reasons.  Most of the reasons are to keep out the weather, or use the facility at night.
They are not the prettiest things.  But, with the looks what they are, the cost to create The Short Game Place in an air structure is far more suited than a steel girder structure.  It's $15/sf to $126/sf.  Consider a space larger than a football field that has the height of about 40 feet to make sure the golf balls will clear the structures without hitting a girder on its approach to the green.
Monetary Contribution With No Reward
3 Supporters
Contribute
$10
The Loft
The Short Game Place Logo'd Golf Ball
199 Left
1 Supporter
Select this reward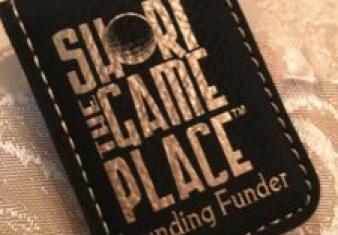 $25
The Spin
199 Left
1 Supporter
Select this reward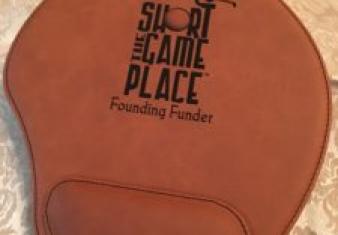 $50
Mulligan
Logo'd Mouse Pad and Sleeve of Three Logo'd Balls
100 Left
0 Supporters
Select this reward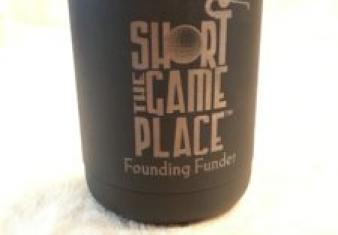 $100
The Loft
Wine or Booze Sippie Cup and Sleeve of Three Logo'd Balls
99 Left
1 Supporter
Select this reward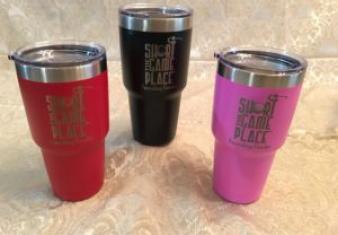 $500
Hazard
One Polar Camel tumbler, choose from three colors and Sleeve of Three Logo'd Balls
74 Left
1 Supporter
Select this reward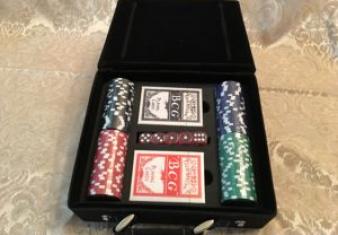 $1,000
Gimmie
Poker Chip Set and Sleeve of Three Logo'd Balls
25 Left
0 Supporters
Select this reward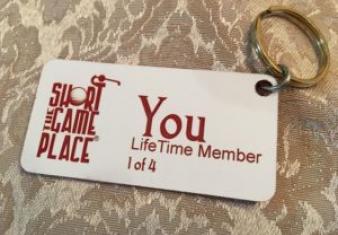 $20,000
Hole-in-One
64 oz Tanker and one Lifetime Membership [$30,000 value]
4 Left
0 Supporters
Select this reward
Rewards
Monetary Contribution With No Reward
3 Supporters
Contribute
$10
The Loft
The Short Game Place Logo'd Golf Ball
199 Left
1 Supporter
Select this reward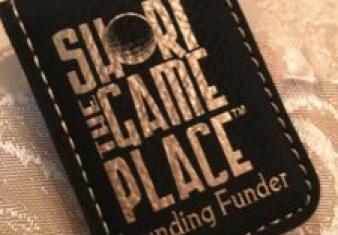 $25
The Spin
199 Left
1 Supporter
Select this reward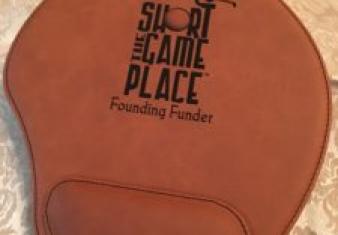 $50
Mulligan
Logo'd Mouse Pad and Sleeve of Three Logo'd Balls
100 Left
0 Supporters
Select this reward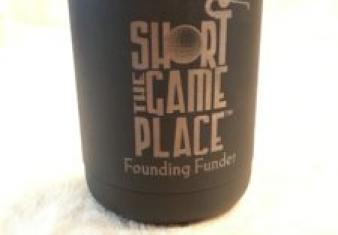 $100
The Loft
Wine or Booze Sippie Cup and Sleeve of Three Logo'd Balls
99 Left
1 Supporter
Select this reward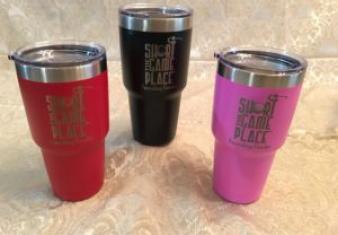 $500
Hazard
One Polar Camel tumbler, choose from three colors and Sleeve of Three Logo'd Balls
74 Left
1 Supporter
Select this reward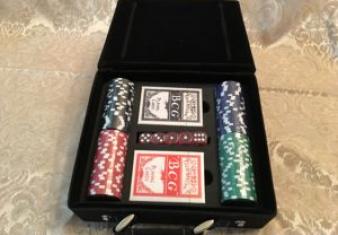 $1,000
Gimmie
Poker Chip Set and Sleeve of Three Logo'd Balls
25 Left
0 Supporters
Select this reward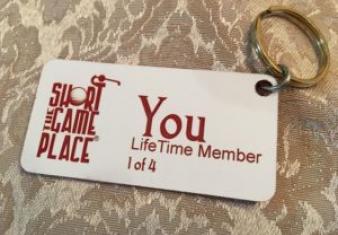 $20,000
Hole-in-One
64 oz Tanker and one Lifetime Membership [$30,000 value]
4 Left
0 Supporters
Select this reward