Goddess SistaRs Tribe is a Place to Sow & Grow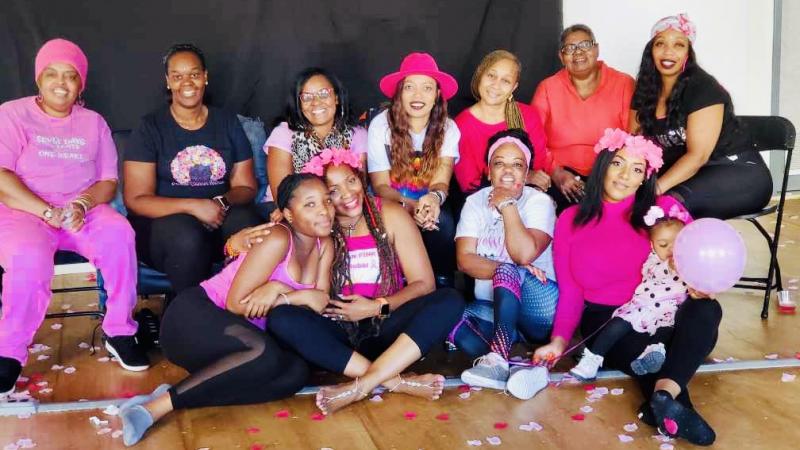 Project Description
What is the mission of ChiMoDa Yoga?
To Provide Practical Wellness Options to Women to increase overall quality of life using Yoga, Meditation, Sistar Circles, Nutrition, Motivation and Inspiration. The Goal is to increase emotional, mental, spiritual and physical wellness so that it reduces the risk of Cardiovascular Disease, High Blood Pressure, Heart Disease etc. 
The problem that ChiMoDa Yoga is solving is supportive services that are not present as the community of women that I serve enjoy my sessions as they receive a generous dose of spiritual uplifting along with meditation and movement. They come for to smile, laugh and simply surrender and be supported. mentally, emotionally and spiritually.  ChiMoDa Yoga provide workshops that focus on the healing energy of the Chakra System which helps women to explore areas in the body that may need attention. 
The Market Opportunity space has definitely opened as women are looking for more geographically friendly supports, sessions and workshops. While online opportunities are accessible and great too, women are finding that being  present physically, connecting socially and emotionally have been to their healing benefit. Women who have to travel within 30 min to even 90 minutes have been showing up to sessions, workshops to enhance their spiritual growth and healing. 
ChiMoDa Yoga offers Yoga, Meditation, Support Circles, Workshops, Reiki and Chakra Clearings. ChiMoDa Yoga also blends Body butters, and essential oils for additional healing experiences. 
ChiMoDa Yoga is seeking funding to grow her business and ensure that the Goddesses have a pleasurable experience at the Royal Goddess Retreat. This  will translate to more Goddesses who are seeking to Soothe their Souls through join our Goddess Tribe. Although ChiMoDa Yoga uses social media outlets to market her business, ChiMoDa Yoga grew by word of mouth. The women that this writer has served have been excellent with passing along information and how much they have enjoyed their experiences. Thankfully, the Goddesses bring another Goddess Sistar with them to experience the Light, Love and Peace they feel when they walk away from my events/sessions. 
My Team includes my family, my daughters Candace and Meelah who ensure they are part of the greeting, planning and preparing team, my Husband Winston who provides support from listening to my dreams and supporting my vision,   my son Jared who help with setup and ensuring that my events are Great by helping to transport my equipment. My Best friend Sharise who provides emotional and spiritual support when things are good, bad and indifferent. I also have Goddesses who oftentimes, jump right in to assist  me with my events from giving out nametags to helping with food.. 
I would like to Thank my supporters who believe in the Healing Journey of the SistaRships that we create by connecting, healing and nurturing our souls through Yoga, meditation and nutritional wellness. My Vision is to oneday open a Wellness Center that infuses all components to Healing & Wellness. A Safe and Sacred space is my goal to create so that women of all backgrounds, ethnicities, identities and cultural backgrounds who experience Love, Lost, Pain, Suffering, Domestic Violence, Lost of Children, Divorce, Marriage, Light and Life,  can come to Receive, Reset and Renew themselves mentally, spiritually, emotionally and physically.
Thank You Sincerely for all of Your Support
Kesha Wiggs,
Namaste!
Updates
The Campaign FAQs
Frequently Asked Questions:
Please, replace this example content
Monetary Contribution
0 Supporters
Select this reward
Rewards
Monetary Contribution
0 Supporters
Select this reward