There are two types of parents: Those that raise children and those that raise winners. RAISING A WINNER (RAW) is for the latter.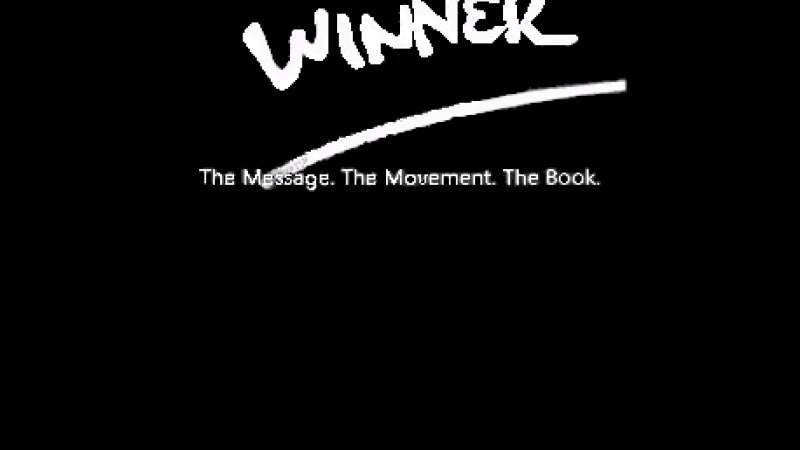 $0
pledged of $25,000 goal
Project Description
What is Raising A Winner (RAW)?
There are two types of parents and adults: Those that raise children and those that raise winners. The RAISING A WINNER (RAW) movement is for the latter.
Raising A Winner (RAW) is a book, a message and a movement. RAW is designed to empower ALL adults who engage in any capacity with kids from birth to their preteen years. Knowledge is power. Equipped with the right information, adults directly impact a child's trajectory towards success. Children who benefit from intentional parenting are children capable of positively changing their current social narratives.
In a society where issues like bullying, sometimes to the extent of fatal consequences, seem to be at an all time high, it has become increasingly urgent to rear children whose self confidence reach the realm of being bully-proof. As with anything that our youth become ... it starts at home. RAW is a tool that can help adults, who in turn, help kids.
While the future of youth is indisputably important, the creator of RAW places an intentional emphasis on the now. "I don't just encourage my kids to be great at this or that when they grow up; I encourage and teach them how to be great at it now." Raising A Winner (RAW) the book, the message and the movement is a comprehensive two-tiered plan (the book and the workshop series) designed to equip adults with tools to raise winners.
Why is Raising A Winner (RAW) important?
In a March 2017 article, "We Don't Just Need Diverse Children's Books — We Need Black Parenting Stories" author Nefertiti Austin points out that "The Black parenting experience is missing from memoirs and books about raising children. We are all poorer for it." Austin expands further, noting that, "This complicated intersection of race, identity, and representation is why narratives written by Black authors offer Black children the best insight into their future. Our books also serve as essential resources for white parents in need of strategies to help their Black children negotiate all-white environments with their self-esteem intact."
Austin's critique is not mere opinion. The Cooperative Children's Book Center (CCBC) released its statistics on the number of children's books by and about people of color (Feb 2018). While diversity in children's books and books about children by people of color has consistently increased in the past decade, recent data ignominiously confirms that Black, Latino and Native authors combined wrote only 7% of children's books that were published in 2017. According to detailed CCBC statistics, only 29% of books about African/African American people were by Black authors/illustrators. Also, only 34% of books about Latinx folks were written/illustrated by Latinx people whereas last year the percentage was 61%.
This crisis is not new. The CCBC's findings were equally daunting in 2015. The data revealed that "more books are being published about characters from a particular culture by someone who is not from that culture than by someone who is. This disparity is most dramatic when it comes to books with African/African American content, of which only 39% were by African Americans." Further In 2014, there were 393 books published about people of color, of which 225 (57%) were by people who were not from the culture about which they wrote or which they illustrated.
The lack of black voices and cultural representation in parenting and children's books is a form of social oppression. RAW seeks to lessen the burden. The wisdom of renowned writer William Shakespeare, who famously said, "who is it that can tell me who I am?" comes to mind. 1 The absence of the black parenting experience from the literary landscape is not without consequences; the absence leaves space for the subconscious social acceptance of negative stereotypes about what black parenting is and isn't. Without the availability of veritable cultural narratives, our stories are told for us or not told at all.
Raising A Winner (RAW) the book, the message and the movement adds a needed, authentic narrative to the desolate landscape of culturally relevant parenting reflections and it does so with the authors unique style; a style that meshes tangible facts, transparency and humor. Chapter/pointer titles in RAW include "ADHD – Always do the happy dance", "Bully Proofing Your Babies" and "They Don't Care That You Don't Have Any Money."
Who is RAW for?
Raising A Winner (RAW) - the book, the message and the movement is for any adult who interacts with children ages birth to preteen years. If you're a parent, grandparent, aunt, uncle, cousin (even play cousins), community mentor or anyone else – if you have a stake in the lives of young people, especially young black children, RAW is for you.
It is biologically necessary for us to group things – we need to group things in order to understand or to recall them. For example, I know that I will find apples in the fruit section of my local grocery store – not on the aisle with the laundry soap (at least, I hope not.) So while publication industry standards will insist that RAW is grouped in the "parenting" section of your favorite book retailer, the truth is that RAW could also be housed in memoirs or, depending on what page you're on, you might shelve it with comedic literature (wait – is that even a thing? It should be!)
What Brought Us Here?
In a market over saturated with "experts" (some legit and some questionable), its imperative to be clear that Raising A Winner (RAW) is not a how-to parenting book. That is in part because the author is a parent who knows that there is no blueprint to raising children and also because the author isn't claiming to be an expert. Instead, RAW is a witty, candid and non traditional collection of reflections on parenting with purpose and on purpose that will provide the reader with the tools to do the same.
RAW was born out of need and demand. A credentialed mental health professional who works in the early intervention direct clinical services with kids and their families, RAW's creator noted a serious shortage of culturally specific parenting resources. The author, who is also a mother, further recognized routine successes (academically, socially and otherwise) with her own children – and people noticed too. The author said "When they get to know my sons, people frequently comment that I should write a book about parenting. Although I appreciate the compliment, I didn't initially take it seriously but then it felt like the universe was conspiring and asking me to do something so this project, Raising A Winner – is me answering."
Raising A Winner (RAW) is unapologetic in offering something that is lamentably rare in the landscape of parenting related publications—the voice of a black women. Parenting books and books about parenting are almost exclusively authored by or marketed to white women. The minimalist offerings of parenting books and memoirs by black authors are almost always regulated to the "African American" sections – inadvertently "othering" black children and their parents and isolating an entire audience; Black parents routinely peruse book options for parenting info that is curated by the dominant culture. That reality ignores the cultural variances that shape our experiences.
The author of RAW is as black and proud as the 1968 James Brown song of the same name. Nonetheless, even before the manuscript was completed, she's insisted that Raising A Winner (RAW) should not be constrained to the "African-American Literature" section of your local book store; not because it doesn't belong there but because it belongs everywhere. After all, what is more universal than how to survive the near death experience of stepping on a Lego in the middle of the night or missing important calls because your 3 year old is obsessed with Elmo videos on YouTube and knows how to press the "ignore" button? That is not a black parenting experience – that is a parenting experience. Pointers on how to parent in a way that sparks a 4-year old child to create an annual charity to feed local homeless families (like the one created by the authors now 11 year old son) is not a tool that only black parents can use – it's a tool that any adult who is in proximity to kids should use.
Yet the author fully acknowledges that culture is relevant. It is the authors unapologetic cultural narratives amalgamated with universal sensibilities and practical talking points that makes Raising A Winner (RAW) unequivocally refreshing and relevant for any person that is in any way connected to rearing children from birth to their preteen years.
How Will This Funding Be Used?
We live in exhilarating times. Technology has made it possible for content creators to own and control their own content. Raising A Winner (RAW) will be professionally self-published and independently distributed by the creator. More than a book, Raising A Winner (RAW) – the movement – will host RAW workshops where the author will delve deeper into the intentional parenting points and disseminate the powerful information that is included in the book. To reduce access barriers, the creator will offer the workshops at no cost to attendees (with a goal of 25 pre-registered attendees per workshop) and each attendee will receive lunch as well as a complimentary copy of RAW.
A bulk of the funds secured through this campaign will cover the cost of hosting RAW workshops. Currently, the average cost of a workshop space rental is just above $12001 and that does not include catering. Each participant will receive a complimentary copy of the RAW book ($25 = $625). Lunch/dinner will be provided for all workshop participants and, further reducing potential access barriers, the creator will contract with a third party (licensed) provider to provide on-site childcare. The total cost of facilitating a singular RAW workshop is approximately $2,500. However, the positive social impact for engaged participants is priceless.
The Raising A Winner (RAW) workshop will be initially offered in the creator's home community (Portland, OR) and will intentionally target underrepresented. RAW will operate with an intentional emphasis on bringing culturally relevant tools and information to areas where culturally specific parenting resources are sparse and often viewed as socially taboo. RAW workshops will expand to other cities as funding allows.
Specifics of What Raising A Winner
Funding Will Cover
80% Publication, Distribution and Community Workshops.
The bulk of funds raised for RAW will be used to facilitate professional self publication and distribution of the Raising A Winner (RAW) book. The release of the book will be followed by community engagement workshops. The creator/author will present the prolific RAW information via in-person workshops in undeserved communities beginning in Portland, OR. The workshops will call for preregistration for attendees and each participant will receive a complimentary, physical copy of the RAW book. Attendees will also be provided with lunch and childcare.
15% Marketing
The best information in the world is ineffectual if no one knows about it. RAW will engage in a printed and electronic a media blitz to ensure that the knowledge of the availability of this new source of a culturally relevant parenting tools is well known. The RAW media campaign will specifically target communities where parenting resources are spare and where cultural and social barriers make accessing such impermissible.
5% - Administrative cost.
The smallest portion of funding generated in support of the RAW movement will be used to cover the expenses of providing lunch and childcare at the RAW workshops. Following the example of iFundWomen (the host of this crowdfunding campaign) RAW's creator/author will pay it forward by using this funding to create opportunities for other women entrepreneurs; for all services connected to RAW, the creator will partner exclusively with other women-led initiatives, businesses and entrepreneurs.
Any funds raised by this campaign that exceed our campaign goal will be used to provide additional workshops (including in additional cities) and/or to expand the enrollment capacity of the initial workshops. Additional funding will also be used towards expanded book distribution to ensure that this essential information in RAW is disseminated to as many people, in as many communities as possible.
It Takes A Village
No matter how individualistic society pushes us to be, the truth is, we are all connected. If you are a parent, a grandparent, an aunt, uncle, cousin, good friend or even an entirely childless person – your support of RAW is needed and appreciated and will directly benefit parents and youth in your community. The youth of today are the adults of tomorrow and every one of us will be impacted by the choice they eventually make. By focusing on equipping adults/parents with the tools they need to raise winners, we improve the social reality for all of us. In the wise words of Frederick Douglas, "It is better to build strong children, than to repair broken adults." 1 Please help me to help parents build strong children. Let us unite and Raise A Winner.
Updates
Monetary Contribution
0 Supporters
Contribute
Rewards
Monetary Contribution
0 Supporters
Contribute