Trained to raise capital from Silicon Valley.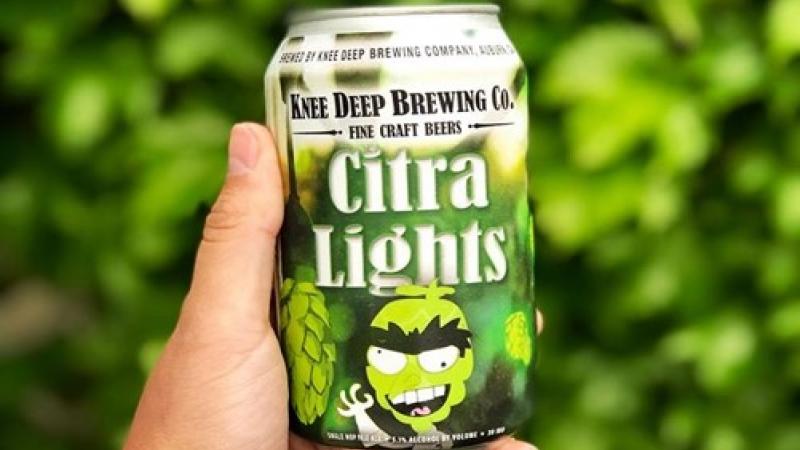 Project Description
The U.S. lags behind China's $6.1 billion alcohol eCommerce market.  Of the total alcohol sales online worldwide only 1% is from the United States.  A remedy for this is velourimports.com the 'global B2B marketplace of alcoholic beverages.'  Wholesale.  We use a digital technology to accelerate sales and streamline the wholesale buying process for distributors in Latin America.
Online Beer, Wine & Liquor Sales Industry in the US - Market Research
How is the Industry Trending in the US?
Raise Capital with Silicon Valley 
Successful graduates of the program include the first Black female founder in New Orleans to raise over $1MM and had back-to-back wins raising $250,000 from Precursor Ventures and another $100,000 Backstage Accelerator.  
Trained by the underrepresented leaders of Silicon Valley to close a seed round of $750k.  Seed funds will be used to accelerate customer acquisition, hire full-time employees, and install third party software and technologies.    
The selection committee reviewed the materials and the judges believed in the company's potential for success.  A $500 scholarship was applied to the cost of tuition.  The $2,000 in campaign funds covers the cost of tuition, rewards, any miscellaneous costs.
Thank you for being part of the journey! 
The Campaign FAQs
Frequently Asked Questions:
Name of the program

Members of the cohort are strongly prohibited from making any public announcements (e.g. on social media, to the press) indicating that we have been admitted into the Cohort.  Involvement in the program will be publicly announced upon successful graduation from the cohort.

Why this program

Successful graduates of the program include Sevetri Wilson, the first Black female founder in New Orleans to raise over $1MM.  Heli Prilliman had two back-to-back wins raising $250,000 from Precursor Ventures and another $100,000 Backstage Accelerator.  

How much capital do we plan to raise during the 6-week program?

A $750k Seed (at a $2.25M pre-money valuation / $3M post-money) allows us to accelerate customer acquisition, hire full-time employees, and install third party software and technologies.   

Tell me about the Founder's background

Brooke holds a Bachelor of the Arts in Organizational & Corporate Communications from University of Houston and a Master of Science in Project Management from Walden University.   She received distinguished honors and recognition from the School of International Training, the ExxonMobil Community Summer Jobs Program, and Houston Food Bank. 

Her third company, Velour Imports was built based on nearly two decades of experience in supply chain management, distribution, and transportation & logistics.  "Being an entrepreneur isn't easy, but it's even harder for minority and women led companies," said Grammy-award winning rapper and investor Hakeem "Chamillionaire" Seriki.

Brooke is writing about her challenges in raising capital, overcoming the loss of her parents at the age of 7, and her life changing transition of living as a Jehovah's Witness before being adopted at the age of 14 in her autobiographical book 'He thinks my STEM is sexy.' 
Christina Gerrer
01/17/2020
Nischal Murthy
01/10/2020
25.00 USD
Supporter
We appreciate your support and in exchange we want to give you:
Shout Outs on Social Media
Exclusive email updates, videos, and photos
Virtual Hug
96 Left
4 Supporters
Select this reward
Monetary Contribution
1 Supporter
Select this reward
5.00 USD
Enthusiastic
Those enthusiastic about sharing in our accomplishment and want to show their support receive:
Exclusive email updates, videos, and photos
Virtual Hug
999999999 Left
1 Supporter
Select this reward
50.00 USD
Contributor
In appreciation of contribution you'll receive a: 
Tour of Station Houston and a Free Coffee with Brooke
Shout Outs on Social Media [Twitter, Instagram, Convoz]
Exclusive email updates, videos, and photos
Virtual Hug
10 Left
0 Supporters
Select this reward
100.00 USD
Major Supporter
You want to show your support in a big way.  Major supporters receive:
T-shirt with slogan "I wanted to change things in a big way, so I made a big change." 
Shout Outs on Social Media
Exclusive email updates, videos, and photos
Virtual Hug
8 Left
2 Supporters
Select this reward
500.00 USD
Major Contributor
Major contributors enthusiastic about playing a role in the story of our accomplishment.  Major contributors receive:  
Listed as major contributor in capital raising pitch deck
Tour of Station Houston and Free Coffee with Brooke
T-shirt with slogan "I wanted to change things in a big way, so I made a big change." 
Shout Outs on Social Media
Exclusive email updates, videos, and photos
Virtual Hug
5 Left
0 Supporters
Select this reward
Rewards
25.00 USD
Supporter
We appreciate your support and in exchange we want to give you:
Shout Outs on Social Media
Exclusive email updates, videos, and photos
Virtual Hug
96 Left
4 Supporters
Select this reward
Monetary Contribution
1 Supporter
Select this reward
5.00 USD
Enthusiastic
Those enthusiastic about sharing in our accomplishment and want to show their support receive:
Exclusive email updates, videos, and photos
Virtual Hug
999999999 Left
1 Supporter
Select this reward
50.00 USD
Contributor
In appreciation of contribution you'll receive a: 
Tour of Station Houston and a Free Coffee with Brooke
Shout Outs on Social Media [Twitter, Instagram, Convoz]
Exclusive email updates, videos, and photos
Virtual Hug
10 Left
0 Supporters
Select this reward
100.00 USD
Major Supporter
You want to show your support in a big way.  Major supporters receive:
T-shirt with slogan "I wanted to change things in a big way, so I made a big change." 
Shout Outs on Social Media
Exclusive email updates, videos, and photos
Virtual Hug
8 Left
2 Supporters
Select this reward
500.00 USD
Major Contributor
Major contributors enthusiastic about playing a role in the story of our accomplishment.  Major contributors receive:  
Listed as major contributor in capital raising pitch deck
Tour of Station Houston and Free Coffee with Brooke
T-shirt with slogan "I wanted to change things in a big way, so I made a big change." 
Shout Outs on Social Media
Exclusive email updates, videos, and photos
Virtual Hug
5 Left
0 Supporters
Select this reward