A platform that connects homeowners to local cleaners in their areas- help us expand into more communities!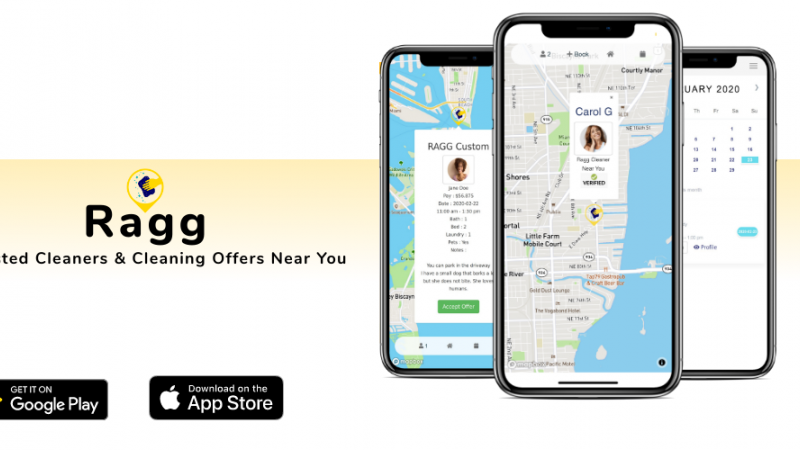 Project Description
Ragg, Is an on-demand cleaning job platform. After over a year in development, Ragg app is now at the forefront of a drastic change in the way people view home cleaning.
I founded Ragg at 19 in 2019 when my aunt, a house cleaner, approached me to ask if i knew anyone who needed her services as she had no way of connecting to clients. That same week, Ragg began development. My developer and I worked relentlessly to solve the problem of connecting homeowners with trusted local cleaners on demand. Vetted Cleaners are able to choose and accept jobs in their respective city. Homeowners can track ETA, message and track checklists. Ragg donates a portion of all profits from cleanings to help victims of sexual abuse. Funding will help us expand our community of users! We want to offer more languages than we do now to make Ragg 100% language friendly! We launched July 10th and are acquiring new users daily. 
Updates
The Campaign FAQs
Frequently Asked Questions:
How does Ragg generate income? For every clean completed, ragg charges a 35% fee from the total $. Ragg is one of the companies that offers the highest payouts for cleaners 
How does Ragg help victims of sexual abuse? Ragg will donate to RAINN, a non-profit dedicated to helping survivors.
Monetary Contribution
0 Supporters
Select this reward
Rewards
Monetary Contribution
0 Supporters
Select this reward