PurpleFox Events Expansion
Project Description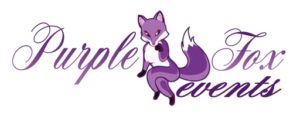 The Goal is to raise $60,000 dollars for business operation, event related education/classes, and marketing. 
PurpleFox Events is a event planning firm based in Boston, MA. PFE offers exceptional event planning services in the New England area.  PFE specializes in coordinating and decorating for weddings, birthday parties, baby showers, and other social events. As a woman owned business, I have spent over nine years working independently to make my clients throughout New England's dreams  become a reality one event at a time. For more details on my business check out my website www.purplefoxevents.com and on all social media platforms.
In honor of my ten year business anniversary, I have decided to take a leap of faith and work towards pursuing my business as the CEO of PurpleFox Events full-time. In an effort to save money and reinvest in the business, I decided to move back home with family members, which has truly been a blessing and as any woman in her 30s can imagine definitely a challenge. With a full house of adolescent cousins, an aging grandmother, a supportive mom and limited space, it has been a difficult storing inventory in my home and creating centerpieces and diaper cakes. My business has outgrown my family's home. I have been forced to rent out storage , which I use as my workspace which at times hinders my creative sessions due to limited hours and uncomfortable temperatures. But the work has to get done!
In 2017, there has been an increasing demand for PurpleFox event planning services, PurpleFox has successfully carried out 22 events. I am so excited for the future, but I know that greater success will require me to dedicate myself full-time to my business. In addition, I wanted to take more classes/training to enhance my skills. I am currently juggling a 9-5 and running my business which requires a lot of late nights, my full attention and energy. As women we tend to think that we can do it all because we can, but with the support of others our journeys can be so much easier.
With your support, I will be able to achieve the following: 
Shift PurpleFox Events from being a Sole Proprietor to an LLC.
Quit my job
Hired two-three part time Event Assistants
Turning PFE into an LLC in Massachusetts
Event Planning Classes/Training
Marketing Materials
Office Space/Warehouse
Updates
The Project FAQs
Monetary Contribution With No Reward
1 Supporter
Contribute
$20
Thank you
Individuals will receive a thank you letter
625 Left
0 Supporters
Select this reward
$35
Company SWAG: T-Shirt
Individuals will receive a PurpleFox Event T-Shirt, logo
140 Left
0 Supporters
Select this reward
$500
Diva Sponsor
Individuals will receive free stand tablecloth rental service (up to 20 tables)
20 Left
0 Supporters
Select this reward
$1,800
The PurpleFox
PurpleFox Events will coordinate your baby shower, birthday (does not include rental services or centerpieces)
5 Left
0 Supporters
Select this reward
Rewards
Monetary Contribution With No Reward
1 Supporter
Contribute
$20
Thank you
Individuals will receive a thank you letter
625 Left
0 Supporters
Select this reward
$35
Company SWAG: T-Shirt
Individuals will receive a PurpleFox Event T-Shirt, logo
140 Left
0 Supporters
Select this reward
$500
Diva Sponsor
Individuals will receive free stand tablecloth rental service (up to 20 tables)
20 Left
0 Supporters
Select this reward
$1,800
The PurpleFox
PurpleFox Events will coordinate your baby shower, birthday (does not include rental services or centerpieces)
5 Left
0 Supporters
Select this reward