Help keep our indoor play space open for the children In our Kailua Kona, HI community.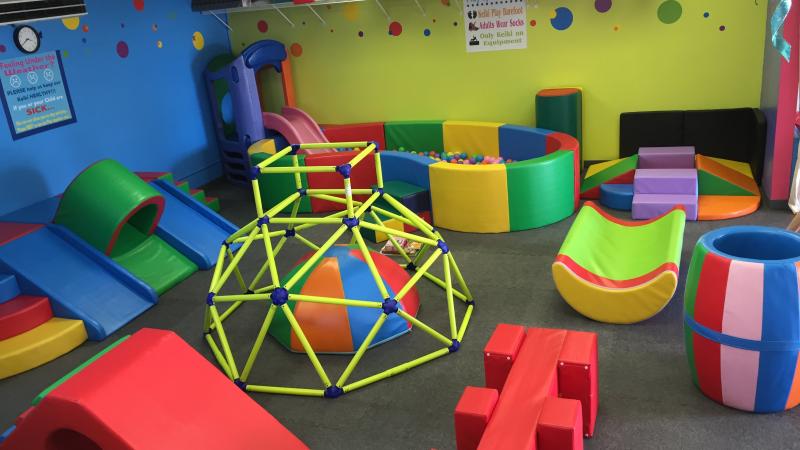 Project Description
The mission of our company is simple, to enrich the creative & physical potential in children with support of their families, in a safe and healthy environment. 
Our desire for Moonshot Play Space, LLC is to continue to serve the community of Kailua-Kona, HI by offering a safe space where children develop skills, build self-esteem and socialize with one another. Currently the cost to keep business open is rising and it is getting harder and harder to keep this staple open for our community. Ideally we would love to move to a location where we can accommodate more children and parents, however, realistically, we just want to keep doors open where we are at. We are currently leasing a 1030 sq ft commercial property and when there are 10 or more kids and parents in our space at once it feels very cramped and we have to start turning people away. Our parents rely on our space as a consistent activity to do with their little ones as we provide developmental classes, open plays, and even drop-off movie nights so that our parents can enjoy a date night and put themselves first for even just a second. In Hawaii, when it is summer all year long, parents also rely on us to keep our doors open as we are air conditioned and provide and comfortable place for both children and parents. Our parents also enjoy coming to socialize with other parents who are in the same stage of life as they are. The support that they feel and offer to other parents are priceless.
This funding with benefit 50+ children of the Kailua-Kona, HI community and those visitors who visit our beautiful island every year.
We are specifically seeking funding to buy new soft play equipment for our space, possibly move to a bigger location where we are able to accommodate more children, and offer more free events for our community where families who might not be able to afford our services will be able to come for free. \
Currently our team consists of my just myself, and 4 volunteer moms (and occasionally my husband, who helps fix things and move around our play equipment). No one is currently on payroll. Our volunteer moms are so passionate about keeping Moonshot open for our community that they are more than happy to help us out. We currently are unable to put anyone on payroll (including myself) as we are barely breaking even every month, and some months unfortunately require us to go into our own personal savings to keep Moonshot's doors open. 
Mahalo for your time and consideration. You funding to our company will directly impact children's lives and give them the foundational skills to succeed in school and life. The socialization that these children get, as well as activities to help improve their development is priceless.  
Updates
The Campaign FAQs
What will my donation fund?
Order of priorities: 1. Keeping our doors open exactly where we are. 2. Purchasing more soft play equipment the is developmentally appropriate for our targeted age group (crawlers-6 years old). 3. Creating more free community events. 4. Moving to a larger location where we are able to accommodate more children at once. 
What age group do you service?
We target crawlers-6 years old, however we do have drop-off events and camps where we take children up to 8 years old. 
What takes place in a developmental class?
Our classes are 45 minutes long. We start each class with a circle time and a song that welcomes each child individually. We then do songs with developmentally appropriate instruments and ribbons. We then let our children have a little free play in our indoor playground. We then call the back after a short period of time and do a gross-motor skill activity and fine-motor skill activity. We then end the class with bubble time, songs that practice following directions, and then a closing song. 
Monetary Contribution
0 Supporters
Select this reward
Rewards
Monetary Contribution
0 Supporters
Select this reward