Help us offer hope, support resilience and empower women by donating makeup and hygiene kits to female refugees.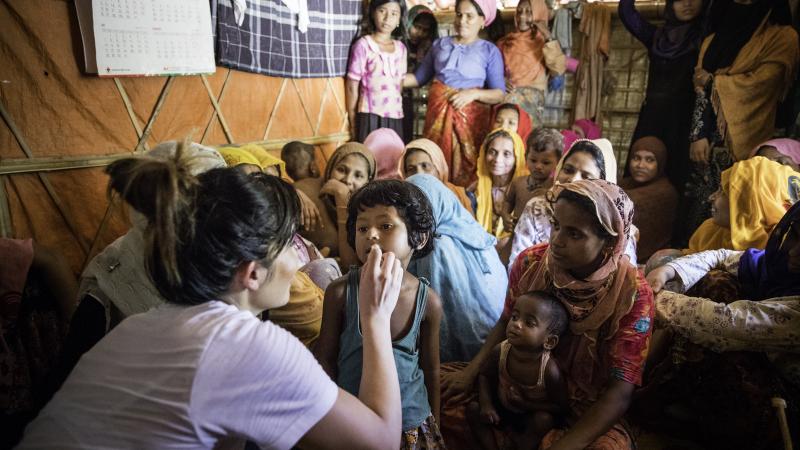 Project Description
In 2016, we volunteered as humanitarian aid workers in Greece to assist with the refugee crisis. While handing out donations, two women pulled us aside and asked us if we had any makeup. We were struck by this request, and it continued to resonate with us after we came home. Providing survival needs in crisis situations is essential, but we realized there is a need for goods that provide something equally important, which is one's dignity. After volunteering at the camps, it became obvious that those living there were trying so hard to maintain a sense of normalcy. Our conversation with those women made us realize that maintaining one's standards of appearance can help improve emotional and mental well-being. To date, we have donated over 1,000 makeup and hygiene kits to women in the U.S., Bangladesh, Jordan, Lebanon, Greece, Indonesia, Mexico and Tanzania. Each kit includes makeup, feminine hygiene products, dental hygiene products, soap, lotion and shampoo.
About 50% of the refugee population worldwide is female, and studies have shown that most refugees do not have access to sanitary products when they have their period. By providing hygiene products, we're able to get them the products they require to take of their hygienic needs, and hopefully prevent infection that is a result of poor sanitation. Studies have also found that the most common mental health diagnoses among refugee women include severe depression and anxiety. Syrian women reported talking to family and friends, distracting themselves, and organizing support groups as positive coping behaviors. Engaging in a beauty routine can have a positive impact on one's mental health by: making you feel more in control, connecting you with other women, having fun, taking time for yourself, boosting confidence, distracting yourself and feeling worthy of self-care.
100% of your donation will go directly towards sending makeup and hygiene kits to women living in unimaginable circumstances, and will put a smile on a refugee woman's face.  Thank you so much for your support!
Updates
Monetary Contribution
0 Supporters
Select this reward
Rewards
Monetary Contribution
0 Supporters
Select this reward