Erin Connally uses a classical romantic aesthetic, muted natural colors, and a keen eye for beauty to illustrate magic in the mundane.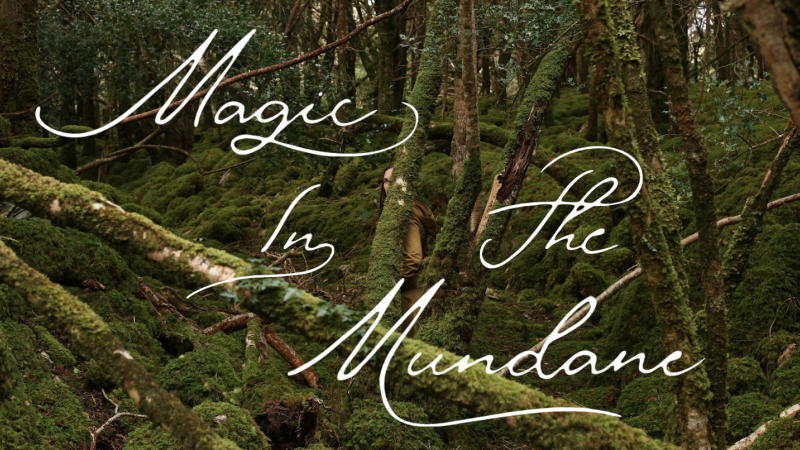 Project Description
In the summer of 2015, I took a walk through the French countryside. I was there creating watercolor work at an artist residency, and was seeking out "inspiration" from my surroundings. What I found was the beauty hidden in the flowers, in the black slugs creeping along the road, of the shifting colors in the birch trees, and the dark pathways in the forest.
And, as I was working part-time as a chef while there, I discovered the magic in baking patisseries, and sharing meals with others. There were stories in the common place, every day aspects of nature and simple camaraderie. I knew then that I wanted to share that magic found in the mundane with the world.
I'm Erin Connally, and I use watercolor to illustrate magic in the mundane. I use the inspiration I have found in travel and at home to create a classical romantic aesthetic, using muted natural colors,  and a keen eye for beauty in the everyday to create illustrations for editorial and book publishing, hospitality concepts, and botanical and historic landmarks.
After my revelation in France, I began working on building a portfolio geared towards illustration. I wanted to grow in my ability to share stories and in 2017 I was admitted into Schoolism House in Quebec, Canada. With the help of story tellers and magic aficionados, it took less than a month to exceed my goal by $1,000 and I raised $5,905 through Hatchfund (a selective artist funding platform) in order to attend Schoolism.
Schoolism honed my craft, and I spent the next year learning to create single images that would tell a story all on their own. To my surprise and delight, I discovered that my illustrative style could fit in many industries. Publishers who love the work of Jane Austen and Frances Hodgson Burnett, hospitality that focuses on the beauty of details, and botanical gardens and historic houses that celebrate grand histories and need help sharing those stories.
To meet the demand of each industry concurrently, I need tools to help increase efficiency within the creation process. These tools are:
Pad: 1,478.00

Apple pen: 129

Adobe Creative Cloud: 119.88

Epson WorkForce ET-16500 EcoTank Wide-format All-in-One Supertank Printer: 999.99

Ink: 113.32

Paint: 448.32

Faber-Castell set of 120 colored pencils: 161.25

Portable drafting table: 49.96

Paper: 428.80

Work table, chair, and flat file cabinet: 1075.34
All told, this costs $5727.98 (including tax). I am here to ask your help in funding my tools so that I can share a bit of the magic I have found in the mundane with the world. If you would like to get involved, please feel free to donate via this platform. Or if you'd like to learn more, please reach out because I'd love to talk to you. Again my name is Erin Connally, and I am thankful for your time and resources!
Updates
Monetary Contribution
0 Supporters
Select this reward
Rewards
Monetary Contribution
0 Supporters
Select this reward