To encourage and support the creativity of the community through handmade and upcycled creations, classes, and retreats.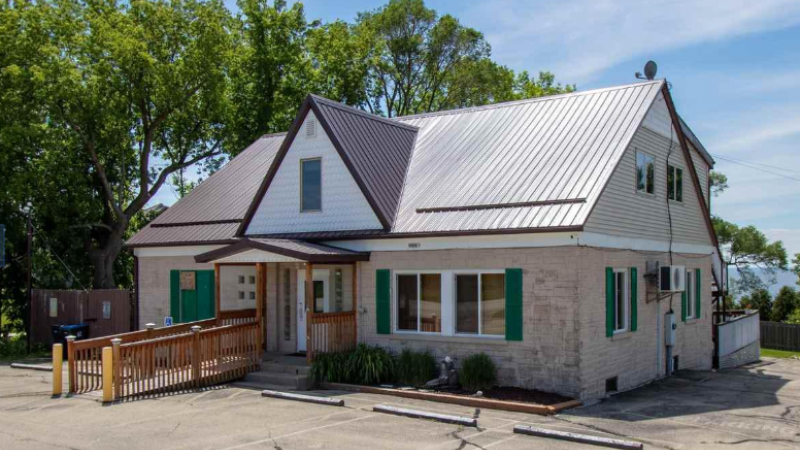 Project Description
The proposed location of the Lilac Shanty is a property located at N9003 Hwy. DK Luxemburg, Wisconsin. It was previously used as a restaurant, but with minimal renovations will make the perfect creative space that we've been looking for. I have started the process of getting an SBA loan, but am in need of capital to make renovations.
Lilac Shanty is a creative space intended to inspire and renew people of all ages. The front (bar area) room of the space will be separated into booths that crafters are able to rent and display their handiwork for sale. Instead of only offering their handmade items at craft fairs this area would be rented for a monthly fee and a portion of their sales. The advantages for handmade artists includes not having  to spend weekends at craft fairs setting up, taking down, and manning their booth all day for minimal return. Craft fairs are generally held during holiday seasons whereas this would be a place to display their goods all year round. This setup is like what would be found in an antique mall, but will feature handmade, upcycled, and vintage items. 
The upstairs living area and back room (dining area) will be a retreat space for crafters to rent for the weekend. The living space upstairs will be furnished with twin beds, nightstands, and lamps to make a homey atmosphere. The crafting space downstairs will be set up with multiple tables, chairs, and great lighting to facilitate an atmosphere of creativity.
I will teach craft classes featuring the Silhouette Cameo. We will also offer craft kits in the shop that can be purchased and made on the spot for people who want to stop in and create something. We will also have guests come in who want to teach their craft skills to others. 
 
Thank you for supporting me in realizing my dream. As a thank you, if you donate $25 or more, I will send you a decal for your vehicle! 
Updates
The Campaign FAQs
Frequently Asked Questions:
Please, replace this example content
Vicki Vandenhoven
10/29/2019
Monetary Contribution
$50
Monetary Contribution
$100
Monetary Contribution
2 Supporters
Select this reward
Rewards
Monetary Contribution
2 Supporters
Select this reward