An expert-guided action plan for anyone, to plan any life goal or event!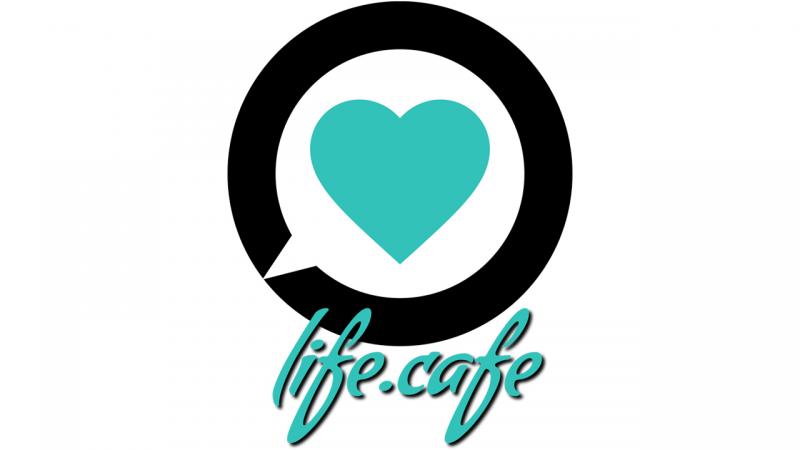 $ 0
pledged of $ 10,000 goal
Project Description
Our Mission
Life.Cafe will change the world by connecting people to people with expert-guided action plans for major life goals and events all in one place.
The Problem
When faced with major life events, people often lack both the money and the knowledge needed to achieve these dreams.  People need access to guidance and advice not just what a google search provides.
Starting a business

Getting married

Buying a house

Remodeling a house

Going to college

Planning a funeral

Tourism/Travel

Changing careers

Organizing your life
Our Market
Our test market and data are based on only one of the markets we are penetrating. The Seattle wedding market has 2500+ vendors and more than 20,000 weddings per season. To prove out our business model we need less than half of just the one market to be able to scale our platform to a worldwide market and all the lateral markets such as Business, Real Estate, Travel, Education and so forth.
The target range of users is 18-35 men and women. Our platform is built to accept everyone.
We are launching worldwide. We are live now and have ongoing negotiations in Japan for joint venture deals. We predict within the first year to grow into 10 markets in the USA and within 3 years to grow internationally into 20 more markets. 
Our Solution
Our platform brings users and vendors together at the right time. Users get expert-advice and personalized action plans for free. It's a safe platform where users avoid predatory marketing and only see an advertisement when they are looking to purchase.
Vendors have prequalified customers who are ready to buy. Our ad is the most advanced ad in the world. It helps small businesses compete with larger national and international brands. 
Funding
Our site is live and we are selling advertising packages early movers to prove out our business model. This funding will be used to show VC and Angel investors that there is a proven need and value. 
Our Team
Alexis Williamson, CEO | President & co-founder:
David Snelling, CTO & co-founder:
Rren Schafer, CMO & co-founder:
Ron Perry, COO/ CFO & co-founder:
Advisory Board Members:
Cesar Bocanegra - COO Donorschoose.org
Anny Havland - Cofounder & Producer - Talk it up TV
Legal Representation:
Fenwick & West
Free Vector Law Group
Thank you so much for joining in our cause! Life.Cafe was founded with the hope and plan to give everyone the tools and knowledge to better themselves. With your help, we are going to change the world. We are a disruptor. We are breaking molds. We are connecting people to people and you are the reason we are doing this! 
Updates
The Project FAQs
No, that's kinda old school. You just go to the website, after we've launched of course, and log in. Life.Cafe is a Progressive Web App and will give you the option on your next visit to add an easy access icon on your device so it acts like an app
Wow, that's a tall order! It's a goal of Life.Cafe of course to help you eventually on everything you need to plan for in life, however we want to make sure we do it right. We are working around the clock with the best experts and research teams to be truly the best resource for you on each life goal. We are starting with 5 life events to get you started. After we launch we'd love to hear what you need help on in your life next!
Starting a business
Buying a home
Organizing your home
Planning your Wedding
Planning a Trip
After we launch we will be listening to our user's needs and requests to guide the next group of events we will be launching. We already have 10 events in process, awaiting our quality control and research stamp of approval. We are dedicating our lives at Life.Cafe to help your life goals and will be constantly adding new life goals for you.
Searching for expert advice is very different than Life.Cafe having experts guide you and asking the right questions at the right time to be sure you are set out on the best path and connecting the most relevant resources to help you accomplish your goals in life. Search is overwhelming with so much content and resources competing for your attention that are motivated for their own interests to advertise to you online, with out often knowing enough about your true needs or preferences. Life.Cafe's commitment to connecting you to the right resources at the right time with your personalized action plan, puts YOU and your goals first. Life.Cafe is a transparent, dynamic, and trusted way to plan your life.
No, Life.Cafe will work for you anywhere on the planet! We built it to be global from day one so you can dream big! (Mars... coming soon;-)
Right on, let's do this together! Help Life.Cafe succeed in a variety of ways:
Let us know what events you'd like to see added to our list to launch
Connect us to your communities resources and experts
If you are and industry expert, we'd love to connect with you too!
If you are an angel investor, reach out to help us help the world together
Join our social communities on Facebook and IG and show your support:-) Power in numbers is real especially for a start up! Invite your family & friends to follow us and spread the word! 
featured reward
Monetary Contribution
If you just think we're cool and want to help us prove our business model we'd love you're help.
0 Supporters
Contribute
$ 50
Silver Advertising Package 2 for 1
2 months for the price of 1
Choose your Specialty and Region
Brochure Images
Base Analytics
Track Real-Time Leads
0 Supporters
Select this reward
Rewards
featured reward
Monetary Contribution
If you just think we're cool and want to help us prove our business model we'd love you're help.
0 Supporters
Contribute
$ 50
Silver Advertising Package 2 for 1
2 months for the price of 1
Choose your Specialty and Region
Brochure Images
Base Analytics
Track Real-Time Leads
0 Supporters
Select this reward