Walzay is a talent marketplace focused on STEM talent and remote work.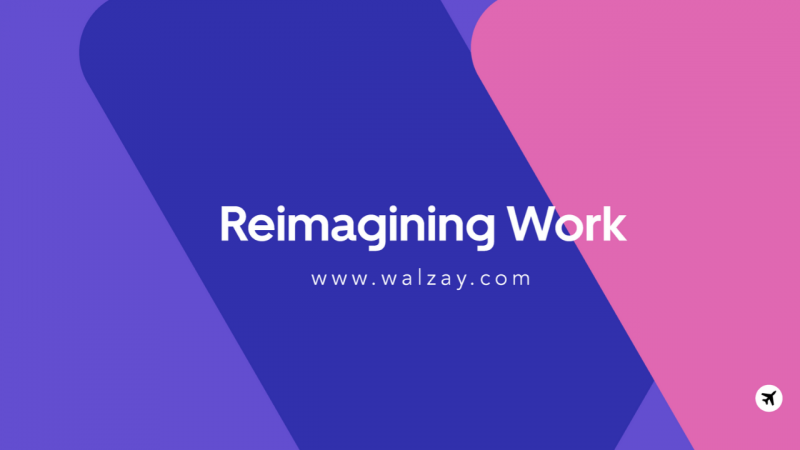 Project Description
Walzay is on a mission to change the way people find jobs and the way that companies find people. 
By creating a 'reverse job board', and letting companies find talent in a marketplace, it speeds up hiring and creates a level playing field for talent from all over the world to get cool opportunities from trusted companies from around the world.
Walzay is currently focused on STEM jobs for both in-office, and emphasis on remote.
Updates
The Campaign FAQs
Companies and Talent will both be vetted and onboarded to create the most trusted experience.
You can direct any questions to planet@walzay.com
Other info: Walzay.com has launched its first phase (candidates can create profiles and companies can request demos), each week Walzay is launching new product features and the MVP has been designed and built.
Humaira, has bootstrapped Walzay so far.
100.00 USD
Walzay Planet
Walzay is very 'space' themed, users are welcomed into the Walzay galaxy. With this contribution, you'll get:
> Exclusive periodic Walzay updates
> Walzay galaxy mug
0 Supporters
Select this reward
Monetary Contribution
1 Supporter
Select this reward
250.00 USD
Walzay Galaxy
Walzay is very 'space' themed, users are welcomed into the Walzay galaxy. With this contribution, you'll get:
> Exclusive periodic Walzay updates
> Walzay galaxy mug
> Walzay galaxy tshirt
0 Supporters
Select this reward
1,000.00 USD
Walzay Universe
Walzay is very 'space' themed, users are welcomed into the Walzay galaxy. With this contribution, you'll get:
> Exclusive periodic Walzay updates
> Walzay galaxy mug
> Walzay galaxy tshirt
> Walzay galaxy notebook
> Walzay galaxy surprise item
0 Supporters
Select this reward
Rewards
100.00 USD
Walzay Planet
Walzay is very 'space' themed, users are welcomed into the Walzay galaxy. With this contribution, you'll get:
> Exclusive periodic Walzay updates
> Walzay galaxy mug
0 Supporters
Select this reward
Monetary Contribution
1 Supporter
Select this reward
250.00 USD
Walzay Galaxy
Walzay is very 'space' themed, users are welcomed into the Walzay galaxy. With this contribution, you'll get:
> Exclusive periodic Walzay updates
> Walzay galaxy mug
> Walzay galaxy tshirt
0 Supporters
Select this reward
1,000.00 USD
Walzay Universe
Walzay is very 'space' themed, users are welcomed into the Walzay galaxy. With this contribution, you'll get:
> Exclusive periodic Walzay updates
> Walzay galaxy mug
> Walzay galaxy tshirt
> Walzay galaxy notebook
> Walzay galaxy surprise item
0 Supporters
Select this reward