The ultimate, instagrammable, beauty experience!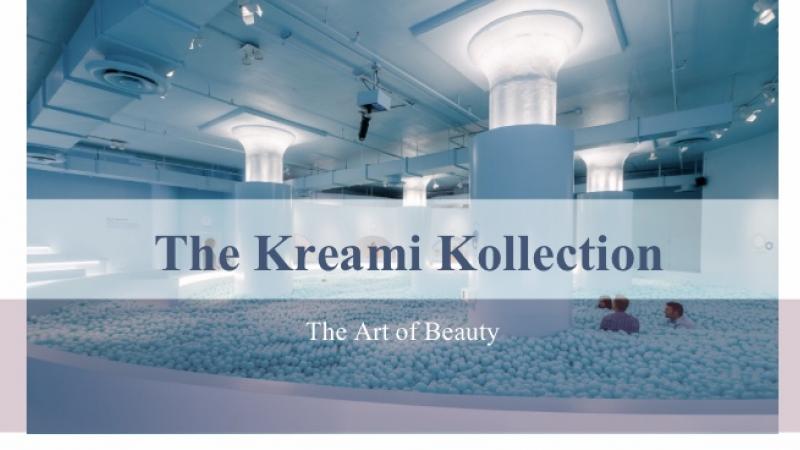 Project Description
The mission of the Kreami Kollection is to create the ultimate beauty experience! The concept of the Kreami Kollection is to bring the element of surprise into beauty and take advantage of the rise of the pop-up shops!
The problem in today's beauty industry is that we overwhelm our consumers with products that you can get almost anywhere! There are so many brands and products all over that it takes away from rare products and a brands uniqueness.
The beauty industry is a billion dollar industry combined with the Pop-Up retail industry of 600 billion dollars. The brand will create a new lane, for retail and cosmetics.
The Kreami Kollection is a luxury brand that will have items sold online. However, the brand will really be profitable when it has Pop-Up shops selling limited edition cosmetics in a lavish instagrammable moment setting. The Kreami Kollection will have the ultimate beauty experience without the overwhelming amounts of products!
The Kreami Kollection's pop-ups will give consumers the feeling of importance. After all, attendees will have a chance to purchase unique items that no one else will have. 
The target audience for the Kreami Kollection are younger millennials, who live for in the moment experiences!
I am seeking funding to get the initial website, product, and advertising started. 
I am the founder of the Kreami Kollection. However I do have an event experience agent and designer I am exclusively working with on ideas and collaborations.
I want to thank each and everyone one of you for reading my vision and I can't wait to give you all the ultimate beauty experience!
Updates
Monetary Contribution
0 Supporters
Select this reward
Rewards
Monetary Contribution
0 Supporters
Select this reward