This Interior Design Platform offers decor accessories for the home, with emphasis on custom pieces.
'Anything but Ordinary'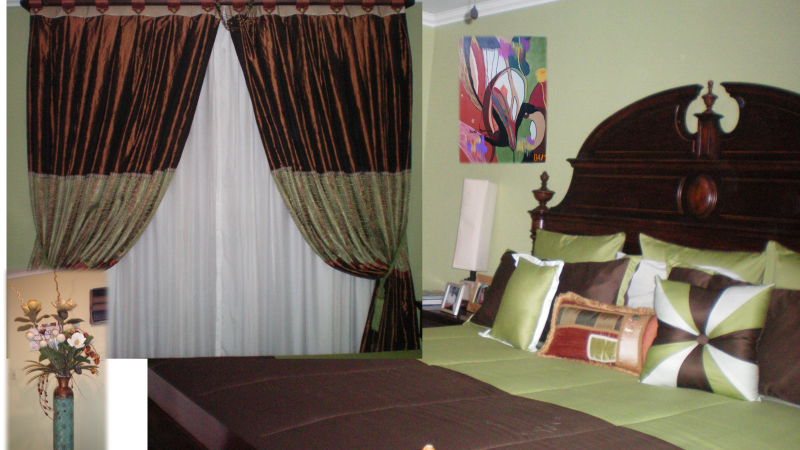 Project Description
The mission of Kaijaedesigns is to offer an online alternative to home accessories, both pre-made or sourced pieces and custom made accessories. KaijaeDesigns will be user-friendly, and our products will be of the best quality. We will cater to all end users.
 
Our Custom services will enable clients to find the exact color, the correct dimensions, the unique shape, or size they desire; we will communicate with our clients to meet their needs.
 
On an online store, the world is our client, and, therefore, Kaijaedesigns will use this opportunity to offer services to all. We will ship our order with impeccable time management. 
 
We are seeking funding to make our online store compliant with the state laws. We need to repay the Credit Card company for the funds used to start our store. We need machinery. We need raw materials for our decorative pillows, curtains, and art pieces. Shipping has to be correct and, therefore, comes with a startup cost. There is a need for inventory for resale. Our store is at the beginning stages, and we need help.
 
Our team includes my daughter and me. My daughter is an artist who is trying to make her name. I sew and have technical skills and will be the lead.
 
We are doing this crowd-funding because we have no alternative to raising capital to facilitate the continuation of our start. We will be eternally grateful to anyone who chooses to help our cause. We are level-headed people who will guarantee we will make this venture a success and will pay it forward when we get to the point where we can help other women. We thank you in advance!
Updates
The Campaign FAQs
How will we guarantee that donated funds are going to those who really need it?
Monetary Contribution
2 Supporters
Select this reward
Rewards
Monetary Contribution
2 Supporters
Select this reward