A women's ready-to-wear brand, who want to raise money to set up our first collection and our information serial on women's conditions.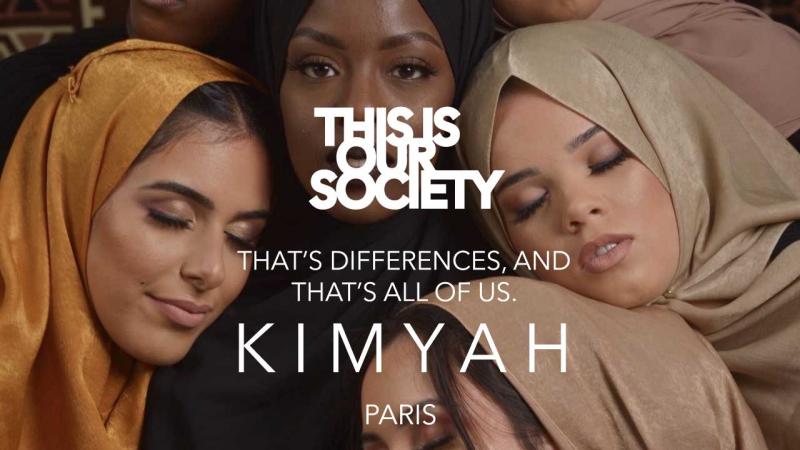 Project Description
ABOUT FOUNDER
I have always wanted to have my own clothing brand, a brand in the image of women, a brand in my own image, but I also have my struggles, my struggles against this patriarchal society where women face too much at stake.
A society where women are afraid to take the plunge.
Today I am taking courage for all women who are afraid in order to encourage personal achievement and to show that it is normal to be afraid, that if you are not afraid it is because you certainly do not have enough ambition, and that every woman has the potential to be the woman she wants to become.
FACTS
As we know, violence against women is more and more present in our society: one out of three women, according to UNIFEM, has been raped, beaten, forced to have sex or abused at least once in her life.  All this violence is often accompanied by psychological violence that shatters millions of women around the world.  
Beyond all this, women are also victims of our society, a society that looks more like men than women.  A society where men still have easier access to schooling than women in many countries.  A society where women can be condemned for their choices.  A society where genital mutilation still exists.  A society where women are told what they should be and what they should look like.
THE PROJECT 
KIMYAH is a women's ready-to-wear brand, our goal is to give every woman, regardless of origin or body size, the opportunity to be confident with her body.  In short, to be in peace with herself.
KIMYAH means peace in Lingala, a language spoken in the Democratic Republic of Congo.  A country full of wealth, like every woman. But the Democratic Republic of Congo is unfortunately also the second most dangerous country for women in terms of sexual violence (it is estimated that more than 1000 women are raped there every day).
This brand doesn't aim to speak about a single struggle, it aims to speak about the constant struggle in women's life, at every level.
Peace is Freedom - The freedom to study, the freedom to choose how to dress, the freedom to have or not to have an abortion, the                                                                      freedom to not be forced to have sex, it is simply the freedom to be                                                                  treated as a human being.  And it's all about KIMYAH.
THE SOCIAL MEDIA INFORMATIVE PROJECT
In order to sensitize Internet users, we will also conceptualize a concept  called "This is Our Society", which is short videos about the conditions of women in our society, tackling subjects that are taboo or not, known or less known, that are happening on a global scale. Specifying clearly that no one is to be blamed for the problem, but    each of us is RESPONSIBLE for the SOLUTION.
WHY ARE WE HERE TODAY
We are raising funds today to be able to conceptualize our first collection of all types of clothing, as it is difficult to finance a major project for a group of young people at the end of their studies.
We want to give beautiful clothes that go from casual, to work clothes, to large size, to veiled Muslim or not women's clothing, because all types of women should be the focus of ready-to-wear brands.
We are therefore asking for your help, in order to give life to a beautiful project, which could be one of the building blocks for a better world for women.
THANK YOU
Updates
Monetary Contribution
0 Supporters
Select this reward
Rewards
Monetary Contribution
0 Supporters
Select this reward