"Teach one, save one, let dance lead the way."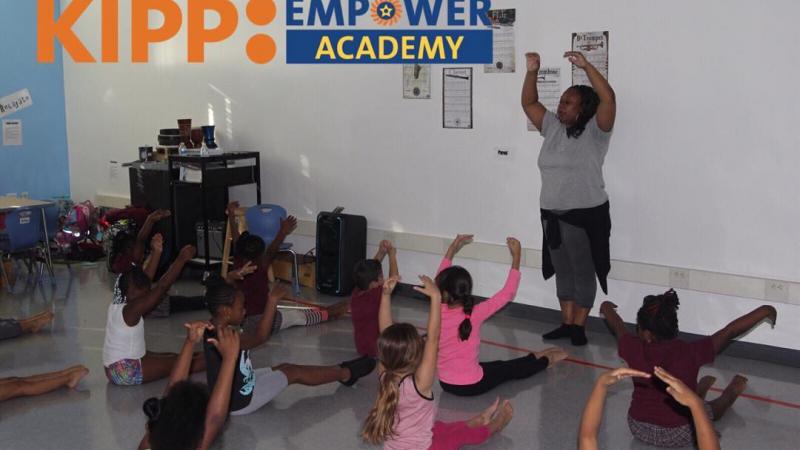 Project Description
Jazwalk Los Angeles provides dance lessons for kids ages 5-17, in various settings that include dance camps, after-school programs and preschool dance programs.  JazWalk is an advocate for children and teens who live in circumstances, to where they have been neglected and/or are victims of substance-abuse families or low-income families. Our method for reaching youth is through partnerships with educational institutions and nonprofits that provide youth services such as schools, after-school programs, group homes and foster care organizations. In our program, students will learn an array of dance styles that include ballet, jazz, tap, contemporary, hip-hop, African dance and salsa.  We sponsor and provide affordable summer camps, after school programs, preschool dance programs and a community sponsorship program that will specifically sponsor up to 30 Foster youth annually offering dance lessons and arts.  Each year JazWalk  will hold a Benefits Concert and the proceeds goes towards the community sponsorship program for their tuition, which includes performance costumes and dance competition. All programs are to extend the opportunity to use dance as a constructive, creative outlet and a medium that not only instills hope but builds self-esteem, fosters self-confidence and also helps inspire a strong work ethic while developing leadership skills, and establishing the ability to function effectively in team activities and life.
Why we need your help
 JazWalk Los Angeles is excited to share our newest partnership dance program with KIPP Empower Academy, the program is located in South Los Angeles at the schools campus.  Through this partnership will offer the community a dance after-school program.   Our goal is to provide a safe environment where students are able to develop leadership, discipline and learn various generes of dance that will help our youth explore their passions creatively through the art of dance while also helping expand the resources of KIPP Empower Academy and JazWalk LA  to the community.
The purpose of this campaign is to raise funds that will help prepare for our FIRST BENEFITS CONCERT in partnership with the various after school programs. This concert will include: KIPP Empower after school dance students, professional dancers, singers etc.  We are encouraging everyone to participate in making this an event to remember!
Below are the areas the funds will be allocated:
Venue Stage Production Lighting
Costume Accessories/Props
Complimentary Tickets for JazWalk Los Angeles Parents (ONLY)
(Sponsored) Tickets for the unprivileged youth dancers
Dance Scholarship (Next Program)
Dance Attire/Uniforms
Snacks (Water, Nutritional Foods)
ABOUT FOUNDER
JazWalk founder Keana Jacobs, has over 20 years of experience as a professional dance instructor. A dancer since the age of nine, Ms. Jacobs got her start performing in LA area talent shows, showcasing her passion for dance and choreography at an early age. By age 12, Keana began formal dance training at Hawthorne Dance Academy. In her first year with the program, she received the coveted "dancer of the year" award. The passion that led her to participate in shows at 9, grew into a desire to share her gift with others. As a result, she began serving as an instructor at the age of 15. Her warm disposition and high level of energy benefited her in this role, translating as attributes that served her well when teaching others. Keana continued her training as a student at Paul Kennedy Dance School in 1996, and later became one of the lead dancers with Zenith Dance Company, where she remained until 2000. With Zenith, Ms. Jacobs had the opportunity to perform in various programs, including competitions and shows for up-and-coming artists. Out of 500 dancers, she was selected as one of the 15 Spotlight Awards semifinalists and was a competitor for the NAACP ACTSO awards held in Atlanta. In 2000, Ms. Jacobs began training at El Camino College where she studied business management and dance history. She also became a member of El Camino's dance company, Qui Geometer, through which she met professional dancer and choreographer, Katisha Adams. Under Ms. Adams, Keana danced in her first music video, "Monica Monica", by recording artists, Before Dark. The partnership with Keana Adams proved productive. While with Ms. Adams, Ms. Jacobs had the opportunity to work with legendary dancer/choreographer Debbie Allen for two years, performing as the African queen in Ms. Allen's production, the Chocolate Nut Cracker. 
        After a brief hiatus, Ms. Jacobs returned to the stage to perform at the 2007 BET Awards as part of the opening performance with comedian, Monique. Being relentlessly results orientated and dedicated to achieving the highest possible standards, Keana has a gift to inspire passion in her students. Her comfort level and confidence teaching large groups of children in a classroom setting has enabled her to develop a successful track record of improving students' knowledge and understanding of dance. Keana has experience teaching all age groups and not only understands the needs of students, but also has the ability to quickly engage with them. During her career she has taught in private dance schools, after-school programs, for church youth groups and has choreographed in high school and college productions. In addition to this she is trained in ballet, jazz, lyrical, hip hop and tap, along with some specialty styles such as African, and swing.
Keana is very passionate about uplifting youth that are victims of environments stricken by substance abuse, parental neglect and violence. She knows how much this affects a child from first hand experience. After losing her parents tragically as a child due to them both suffering from substance abuse lifestyles and her grandmother who raised her passing away from a heart attack all occuring within a 3-year period before the age of 10. Keana is no stranger to pain and loss. Even though she received counseling, dance was the most effective therapy. Dance classes allowed her to be free. Once she realized how much dance helped her, she knew it could help others. She looks forward to extending the same love that dance offered to her to help inspire others. JazWalk Los Angeles will also expose youth to an array of opportunities, while teaching them the importance of giving back to their own communities and getting involved to make a difference.
Updates
The Campaign FAQs
We believe in our project but we also know the true value in first impressions and providing quality service, which can potentially maxmize our success, seeing is believing ... By not reaching our goal it can delay us moving forward with this amazing program... for not being able to provide suitable flooring for our dancers.
JazWalk Los Angeles fully understands that the beginning of every vision may come from an individual, but for it to reach its full potential it needs the support of many and that's what we are asking please help make our vision a reality!
Thank you in advance for all of your support!
Monetary Contribution
1 Supporter
Select this reward
Rewards
Monetary Contribution
1 Supporter
Select this reward