Giving the community of individuals who are Blind and Visually Impaired the vital skills, tools and techniques they need to live full lives.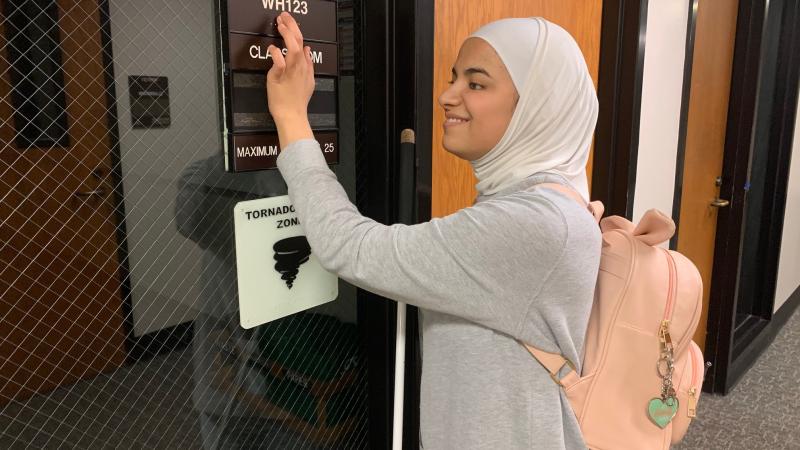 Project Description
The Visionaries LLC seeks to provide fully comprehensive services, tools and resources to people with visual impairments so that they can live their best lives. Most people who are visually impaired do not receive the necessary training, tools and information they need in order to gain full access to their communities, gain the skills they need to work or learn job skills, or information and training needed to be independent travelers. This is due to the fact that Federal and State assistance is not enough to fully support them. We are Certified Orientation and Mobility Specialists with over 20 years of experience in providing these vital opportunities to the community. The Visionaries LLC seeks fund needed training and provide these tools, that are so prohibitively expensive for the Blind and Visually impaired community, to purchase on their own,  Over 80% of the community are currently unemployed and living below the poverty line. Many of our clients do not get technology to help them access the internet and communicate on the same level of the sighted community. Many of our clients are isolated...the only person they know who is visually impaired. Many have never had training on how to safely travel in their home and communities so they stay at home until someone is available to take them to the store, doctor's appointment, or visit a family member. It takes over 100 hours to train an average adult client on all the skills they need in order to travel independently in their communities with the long cane, a cost that is not covered by health insurance or medicaid.   98% of our clients can not afford this cost on their limited budgets.  With the training and tools that we specialize in providing, this statistic can be radically reduced. Our folks can get back to work if they desire, access public transportation and feel supported. 
We have all the expertise needed to fully serve the Blind and Visually Impaired community, we just need the funding to do so! We can't thank you enough for your support in making lives better for the people we care so much about and are committed to serve! 
Updates
The Campaign FAQs
Frequently Asked Questions:
Please, replace this example content
What skills does it take to get a person to be independent who is Blind or Visually Impaired? 
The foundation to independence is getting around on your own. Being able to get from point "A" to point "B" ,safely and efficiently.  This training for the Blind or Visually Impaired community, is called "Orientation and Mobility training". A person who can not safely travel on their own has to learn to walk with a long cane in order to safely navigate obstacles and drop offs, or even walk a straight line! A person who is newly Blind or Visually Impaired, is often afraid to leave the home. Afraid to step into their front yard, much less walk down the street without the help of another person. With Orientation and Mobility training (provided by a Certified Orientation and Mobility Specialist) a person learn to travel in their homes, communities and in the even travel via bus, train or plane. The sky is the limit with training! Other skills are also necessary such as computer training, the training on how to cook, clean and organize the home. It just really depends on what the individual's goals are. Once we figure that our together, we can develop a specialized plan to meet that person's needs! 
What ages you serve? 
Our clients span the ages of early infancy- senior adults. All people with visual impairments who are having difficulty with moving around because of their sight loss benefit from our training! It is just a matter of figuring out what their needs are through the assessment process and then developing a plan for the individual. 
My father or mother has gone Blind. Can you help them become independent? 
Yes, yes, and yes! We are currently a Dallas Based business, but with the help of this funding that we are seeking, we would like to be able to offer on-line videos that will show basic skills being taught in order to offer resources to the individual, family and friends. Currently, there is not a comprehensive website out there with "how to videos" to help folks access information, resources and training. We want to be "that resource"!!!! 
How much does it cost to train a person in how to be independent who is Blind or Visually Impaired? 
The average cost of training in the area of Orientation and Mobility skills is $ 7500 per individual but can cost up to $ 10,000 when the person has compounding impairments that affect their learning. The good news is that once they receive the training, its really a skill that is hard to forget....if you use it! If you put the cane in the closet and never take it out, well...additional training is often needed down the road. Technology training, independent living training such as learning to cook, clean and organize are all separate skills and require additional training hours. It is based on individual need and assessment that happens prior to the training starting so that a "road map" of training needs can be prescribed. 
Monetary Contribution
0 Supporters
Select this reward
Rewards
Monetary Contribution
0 Supporters
Select this reward