My iFundWomen crowdfunding campaign is set up to support Hippie Comfort so that Hippie Comfort can more effectively serve the community.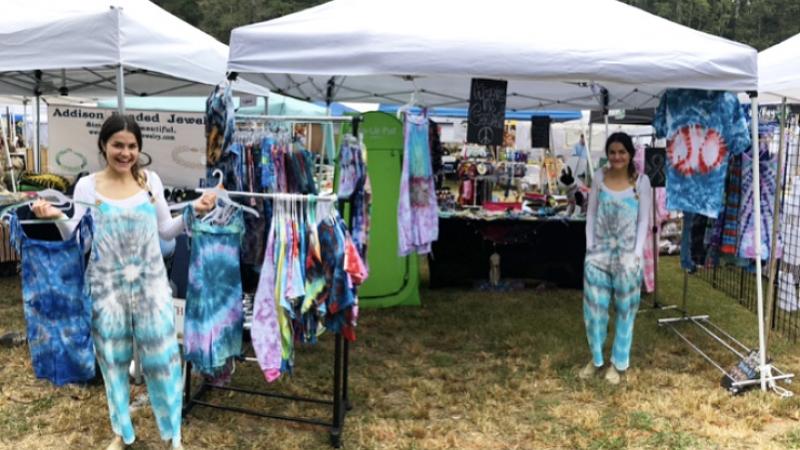 Project Description
The mission of my company is to provide businesses and individuals with customized tie-dye apparel that maximizes and highlights their unique characteristics in a sustainable way. 
I am solving the problem of a one size fits all shopping experience by providing a completely customized shopping experience. I am also striving to solve the issue of sustainability in fashion. 
The market is huge for a company like Hippie Comfort right now as plus sizes and customized options are being offered at more stores now than ever including activewear companies such as Nike. Furthermore, tie-dye is trending and has not yet reached its peak of widespread trending potential. Additionally, sustainability is something we are moving toward as a society.
My company solves the problem of not having something for every person to wear. Hippie Comfort provides a unique experience to customers as they can build their own tie-dye apparel with regard to everything from design, color choice, sizing, garment, vinyl print, and extras such as lace and rhinestones. This ensures that everyone can not only fit into a piece of clothing that they like but can feel even better while wearing it and have fun designing their own piece. 
I am seeking funding in order to expand Hippie Comfort's physical presence through pop-up shop events and new merchandise offerings. It is a goal to have cause influenced work where a percentage of sales goes toward specific causes that relate to the merchandise offering or design (ie. Breast Cancer, Mental Health, Rescue Shelters, Human Trafficking, etc). 
I am the owner of the company. I have an assistant, Brandon, who assists with event setups, modeling, photography and other daily tasks.  
Any donations would be greatly appreciated! I would love to expand the reach and positive influence of Hippie Comfort so that it can more effectively lift society as a whole. 
Updates
Monetary Contribution
0 Supporters
Select this reward
Rewards
Monetary Contribution
0 Supporters
Select this reward