HERA Fest 2019 is a one-of-a-kind, female-fueled music festival that is produced by women, for women of all ages!! #RockLikeAGirl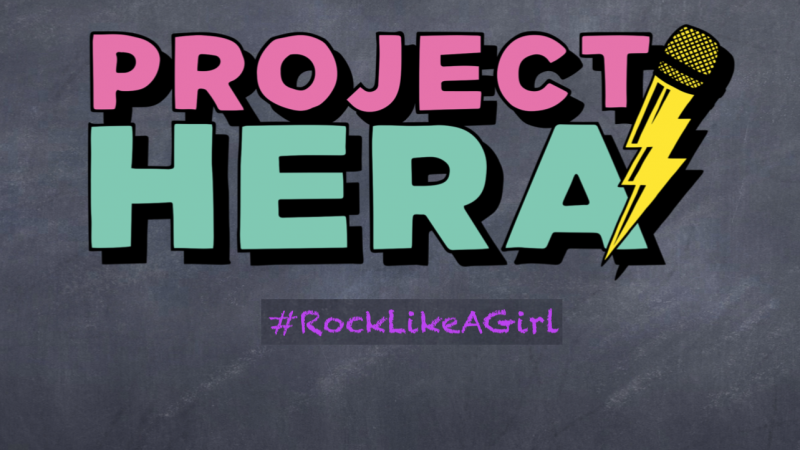 $0
pledged of $5,000 goal
Project Description
ProjectHERA is a DC-based, 501c(3) nonprofit organization for women in music. Our mission is a simple yet passionate one; to provide opportunities for women of all ages to connect and support each other, as well as promote their music to the general public. We place special emphasis on the younger generation of girls, providing performance opportunities that will inspire them to chase their musical dreams! At ProjectHERA, we show girls that there are no limits to what they can play or do and teach the importance of listening to and supporting each other, while providing a creative outlet.
 
This year we are hosting HERA Fest 2019 on September 22, our one-of-a-kind, female-fueled music festival that is produced by women, for women of all ages with over 30 acts.

In prior HERA Festivals, we have showcased up to 15 local female musicians, connected young girls who come from diverse backgrounds, difficult socioeconomic status, and/or traumatic experiences with attainable musical role models and provided a fun and safe all-ages event for the local community.
With what was raised in the past 2 years, we have been able to secure our 501c(3) status so your donation is now completely tax deductible. 
Thank you to everyone for taking a look!
The Project FAQs
Frequently Asked Question:
Where does my money go?
keeping our events free to anyone under-18

providing quality sound engineers

location fees 

smooth and safely run festivals

band compensation

outreach opportunities and promotions

vendor access and fun activities for all ages 

and so much more!!!​
Is it tax deductible?
As a 501c(3), your donation is tax deductible and our EIN is 83-4467929.
featured reward
Monetary Contribution
0 Supporters
Contribute
$1,000
GOLDEN GODDESS LEVEL
2- General Admission tickets to the ProjectHERA event of your choosing (list of options will be given after October 1, 2019)
2- HERA Fest T-shirts
2- ProjectHERA Stickers
Special Thanks by organization founder and musician, Cathy DiToro
Your name or company logo on the ProjectHERA website thank you page as a sponsor
4 Left
0 Supporters
Select this reward
$500
SILVER SISTER LEVEL
2- HERA Fest T-shirts
2- ProjectHERA Stickers
Special Thanks by organization founder and musician, Cathy DiToro
5 Left
0 Supporters
Select this reward
$250
BRONZE BEAUTY LEVEL
2- HERA Fest T-shirts
2- ProjectHERA Stickers
10 Left
0 Supporters
Select this reward
Rewards
featured reward
Monetary Contribution
0 Supporters
Contribute
$1,000
GOLDEN GODDESS LEVEL
2- General Admission tickets to the ProjectHERA event of your choosing (list of options will be given after October 1, 2019)
2- HERA Fest T-shirts
2- ProjectHERA Stickers
Special Thanks by organization founder and musician, Cathy DiToro
Your name or company logo on the ProjectHERA website thank you page as a sponsor
4 Left
0 Supporters
Select this reward
$500
SILVER SISTER LEVEL
2- HERA Fest T-shirts
2- ProjectHERA Stickers
Special Thanks by organization founder and musician, Cathy DiToro
5 Left
0 Supporters
Select this reward
$250
BRONZE BEAUTY LEVEL
2- HERA Fest T-shirts
2- ProjectHERA Stickers
10 Left
0 Supporters
Select this reward