Help Sherrie grow and expand Sherrie's Dog Nation, LLC, so we can get a new location to offer more services and help more people. Thank you!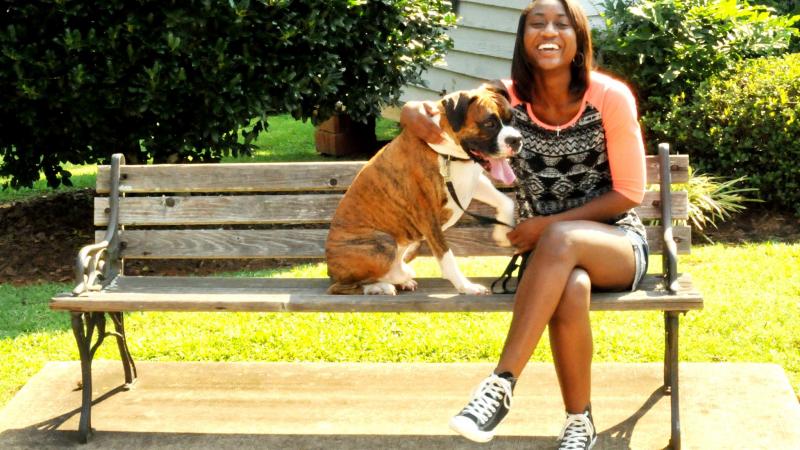 No video provider was found to handle the given URL. See
the documentation
for more information.
3
Fund it
Campaign Ends on January 1, 2021
Project Description
     Hi! My name is Sherrie Wallace and I am the 26 year old owner and founder of Sherrie's Dog Nation, LLC. SDN was founded in 2015 and is my pride and joy! Sherrie's Dog Nation, LLC is a home based dog boarding and daycare facility. We specialize in helping people feel comforted in knowing that their dogs are well taken care of while they are at work or on vacation. Customer anxiety is a huge problem in this business! People have horror stories when it comes to trusting their dog with a stranger. It often includes neglect, the dogs are immersed in bodily fluids, not properly fed..etc. SDN offers relief to that anxiety. We provide daily photos and videos and are just a phone call away, so clients can see and know that their pup is ok. 
          I want to expand into another location so i can service more people and also hire employees so I am not stretched thin. This is a solo owned business and I would love to be able to hire some employees to take the load off. This is also a great starter job for college kids and those looking to volunteer.
         The money will go towards leasing a new facility, adding yard equipment, operating equipment and employees. 
       I just want to thank you for this opportunity and for your gracious donation. It truly means the world to me that you will give hard earned money to help me realize this dream and make it reality. Thank you, Thank you, Thank you!
Updates
The Campaign FAQs
Frequently Asked Questions:
Please, replace this example content
Monetary Contribution
$10
Monetary Contribution
$100
Monetary Contribution
3 Supporters
Select this reward
Rewards
Monetary Contribution
3 Supporters
Select this reward