Golden Secret Hair Blends are 100% Organic and Vegan! We make our quality hair oil blend for those suffering from hair loss.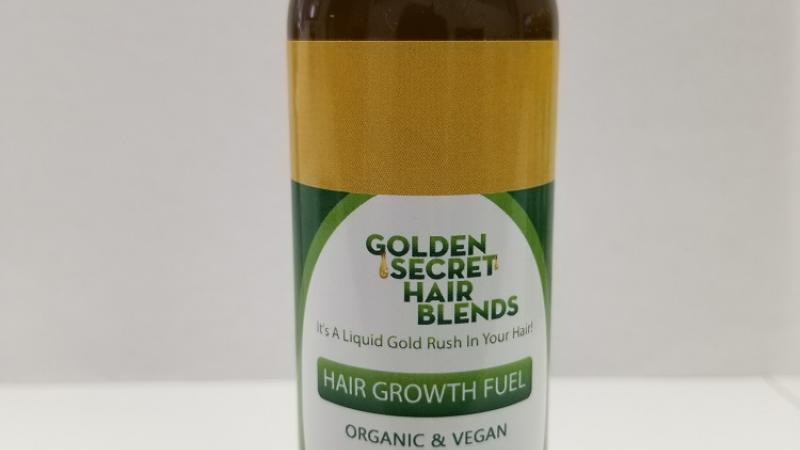 Project Description
Golden Secret Hair Blends is a woman-owned business located in the Bronx, New York with our office and shipping center located in Mount Vernon New York.  My name is Erica Jordan and I am proud to say that I am the owner of this little company with big dreams of helping people who suffer from hair loss issues.  Since I was a little girl I have been around an amazing group of women in my beautiful Barbadian family, taught by my beautiful Grandmother Gwendolyn.  My grandmother was the matriarch of our family and the master of it all.  She mixed different oils together frequently for hair growth and for different skin ailments.   She passed down valuable recipes and knowledge to my mother, sister and aunts that were given to her by her elders, and we are forever grateful.  We are seeking funding for the following:
I would like to purchase the premium ingredients that I order from around the country and the world in bulk in order to bring the cost of the product down so that it can be sold to more potential customers.  One product that is vital to the hair oil blend is purchased in Africa and between the price of the product itself plus shipping costs it can be quite expensive.  This product, along with the other 19 plus ingredients that we purchase has a tremendous benefit on the health and growth of all hair types.
Golden Secret Hair Blends has the ability to grow at a fast rate from the sale of the Hair Growth Fuel alone.  This has been proven through the response we have received online on Amazon and other sites.  We also would like the opportunity to offer the product in Whole Foods and Trader Joe's, but we would need to ensure that we are able to keep up with such amazing opportunities and still be able to continue to be true to our base, which comes from our online orders.  All of the products used in the Hair Growth Fuel are organic and vegan.  The number one priority is assuring people that what they are putting in their hair has been personally tested time and time again. The Hair Growth Fuel that we currently sell as well as the hair masks and other products currently in the testing stage are all produced with love, respect and always with the customer and their hair growth in mind.
Thank you for taking the time to review my campaign and even for thought of trying to help Golden Secret Hair Blends grow to levels that I know it can.  I strongly believe that this product can be a fierce competitor in the market among other hair oils and treatments because the customer will be able to feel the tingly benefits from day one and will be able to see genuine benefits they can tell friends and family about as their hair continues to grow.  We are grateful for your assistance.  Bless you now and always. - Erica Jordan
Updates
The Project FAQs
Frequently Asked Questions:
Monetary Contribution
0 Supporters
Contribute
Rewards
Monetary Contribution
0 Supporters
Contribute