Empowering you to be free in the face of shame, and on fire for your God-given purpose!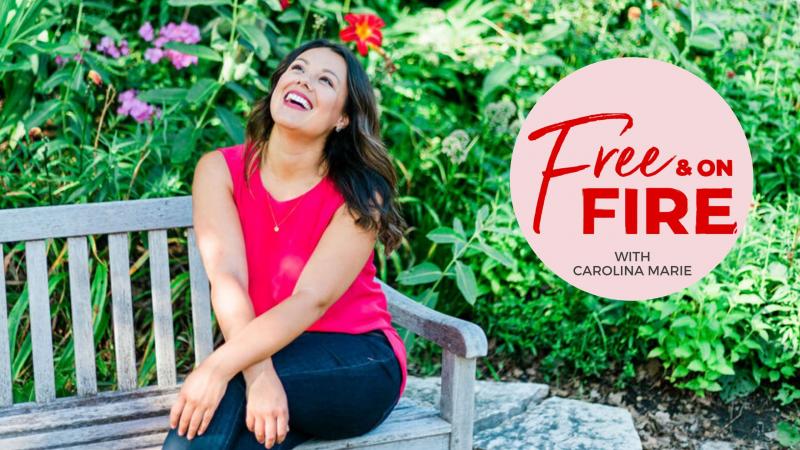 Project Description
I have a vision for ALL women to be free, rise in their true identity, and fulfill on owning their power and gifts to serve this world.
After much of my career at Target Corporation in Marketing, Technology + Innovation, I left in 2019 to become a coach, speaker, and women's advocate. The purpose of my organization is to guide women to unleash their true identity.
MY FREEDOM IN THE FACE OF SHAME AROUND ABORTION
On my journey of spiritual growth, I realized that for over 10 years I was avoiding the shame about the two abortions I had in my 20's. Through my healing, it became very clear I was not alone. Approximately 25% of women – representing all races and backgrounds – will undergo an abortion before the age of 45. And over 53% of abortions are women who identify themselves as Christian which was relevant to me. Chances are this is your mom, sister, aunt, cousin, and even grandmother and you wouldn't know it because of the shame and fear they have. Through my healing, I couldn't stop thinking about other women like me, living with shame, lies, numbness.
She is me. I had to do something about this.
As a Christian Latina, I saw the need for a safe space, a platform to discuss things we generally don't talk about in the context of faith. Due to social and cultural norms, and the limiting beliefs and stories we create through our lives, shame is the chain that holds many of us from being free, unleashed and limitless as we were created to be.
FREE AND ON FIRE IS BORN
Free and on Fire was created as a multimedia content platform for women to draw nearer to Christ, be freed from shame, and on fire for God. In this initial phase of the launch, Free and On Fire is a TV show and podcast. The show offers females an authentic view and vulnerable discussions on uncommon faith-based topics with everyday women on their walk with Jesus Christ. In the first few episodes, we share our stories around topics such as abortion, mental health, sex, eating disorders, anxiety, sexual assault. Topics that, when they occur in a safe environment, provide the possibility of freedom and healing to others.
We are currently distributed on over 5 Christian television networks, podcast platforms, and digital outlets such as YouTube and Facebook Watch.
FUTURE VISION
Future state, I see expanding this brand to be an intersection of faith, technology, Christian contemplative practices, and culture. I see the opportunity to leverage technology like chatbots to scale this conversation and provide resources and tools to empower women to be free in the face of any shame they experience.
This platform is setting the foundation to steer the larger opportunity I see to normalize and empower women to speak out and have power in the face of the shame they may be dealing with. My personal mission is to transform the current and outdated narrative around abortion--re-framing and humanizing this multi-dimensional topic that's been diluted to a two-sided political "issue." And with that opportunity, will also come challenges. Challenges in being a Latina in the Christian church with progressive views, a contemplative heart who loves the early Church Mystics, and is willing to put myself in the face of an incredibly polarizing issue. And finding funding sources when I'm not willing to take "sides" and being a proponent of every woman's story being valid is also a challenge, but all the more reason why I know my work is needed.
WHAT THE FUNDING IS COVERING?
The funding will cover costs for a video editor, content creators, and hardware needed to shoot, produce, and edit this show.
THANK YOU, LOVELIES!
Thank you for taking the time to read my story, and what I know is the start of my life's work. And whether you're able to support financially, any and all love, positivity, and prayers sent our way are so much appreciated! To those who do support me, I can't take you enough. This movement can only be built hand-in-hand. To every women who is touched by this work, her freedom is because of you. And on her behalf, I thank you with all my heart.
xx,
Carolina and the Free and On Fire Team
Updates
Monetary Contribution
0 Supporters
Select this reward
Rewards
Monetary Contribution
0 Supporters
Select this reward