To provide the need for funding for cancer patient care charity programs to assist patients suffering with daily treatment issues.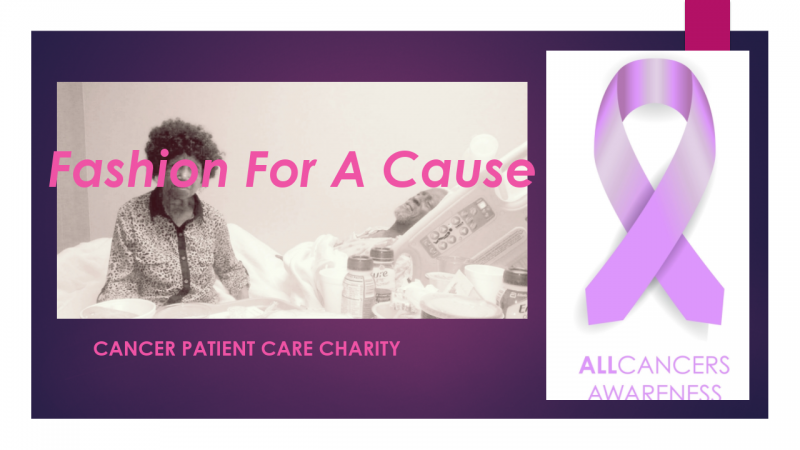 Project Description
Help us continue to provide funding to our local charity cancer patient care programs to assist patients with cancer treatment therapies, mental and peer support programs, self image, esteem and to assist patients with transportation issues.
You see, I am the sister of two siblings (brothers) that were diagnosed with cancer at the young ages of (46 & 60) and both died to this disease only a year or two later. When a loved one has this disease, the entire family goes through it with them. I pledged, that as long as I am capable, I would work hard to give back in ways to help benefit patients dealing with the day to day issues of this dreaded disease. Everyday, someone is being diagnosed or affected with cancer. God forbid it does not affect your family. I've lived with the struggles. This is why I do what I do to help,
With that said, I created and presents a yearly event called the "Annual Charity Fashion Show Extravaganza- Fashion for a Cause" to help raise funds to help present a significant portion to local charities.
For the past 3-5 years, I have PERSONALLY FUNDED and have almost exhausted my funds in order to keep my passion for this movement ongoing. We have DONATED to date over $2300.00.00 and would like to continue to grow community involvement with our events in order to continue to raise and provide funds to help cancer patients and their families each year.
Every donation is appreciated and rewarded forward into more Acts of Kindness. Thank You!
Updates
The Campaign FAQs
Frequently Asked Questions:
How else can I get involved?
If you are in the NC area, there are many ways to get involved.  Send us a DM on Facebook or visit the website and contact us. 
Monetary Contribution
0 Supporters
Select this reward
50.00 USD
Laptop Sticker
A laptop Stick with the campaign logo and cause
0 Supporters
Select this reward
75.00 USD
Donor Name in Program
Donor's Name highlighted in the Event Program Booklet
0 Supporters
Select this reward
100.00 USD
Care Package
A Care Package with items for a Man or Woman
0 Supporters
Select this reward
Rewards
Monetary Contribution
0 Supporters
Select this reward
50.00 USD
Laptop Sticker
A laptop Stick with the campaign logo and cause
0 Supporters
Select this reward
75.00 USD
Donor Name in Program
Donor's Name highlighted in the Event Program Booklet
0 Supporters
Select this reward
100.00 USD
Care Package
A Care Package with items for a Man or Woman
0 Supporters
Select this reward