Our company is seeking to expand. We are rebranding our products, purchasing eco-friendly biodegradable labels and zero single-use plastics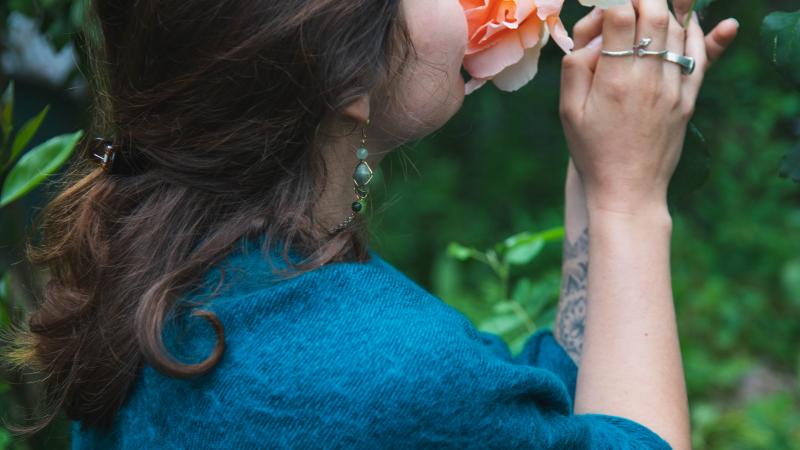 Project Description
The mission of Akasha Apothecary is to continue to provide the highest quality organic farm to face CBD skin and body care products for the entire family. We believe that plant-based skincare should be available to all in need. Our company is committed to giving back to our communities in need. We donate products to free and low-cost health clinics. We use folk herbalist methods to create products that leave the whole plant intact and with low heat or solar infusion to not damage any of the essential plant matter. 
We have been in the cannabis/CBD industry for 15 years and have a wealth of knowledge about the plants, and herbs. 
We are a company that believes in education along with providing a service. We have a wide range of products that entire families can use. Our goal is to create an online webinar series to continue to teach about the benefits of switching your family over to plant-based skincare wellness. 
The CBD skincare market is the largest in the CBD market. The CBD skincare market will be 21 billion dollars by 2022
Our products support small family-owned herb farms by buying fresh and dried herbs directly from them. Our products are 100% organic and use non-GMO and ethically sourced ingredients. We create a learning opportunity for customers about plant-based wellness as well as providing transparency with third-party lab testing. All CBD we use has been grown in California and also supports a small family farm.   
We are seeking funding because our company is ready to expand. We started out creating very small batches in our home using herbs from our garden. We have expanded our services by offering wholesale to retail stores, back bars, and custom products for massage therapists. we are seeking funding for a large copper still so we can create hydrosols in larger volumes, purchase biodegradable labels, and purchase new packaging that is all glass with no single-use plastics. This funding would also allow us to invest in marketing material that is eco-friendly.
Our team is Alissa ( Owner ) Alissa started this company on her own and has built everything you see before you. This money would also allow me to hire the help that is needed. Purchasing accounting software as well as online marketing. As well as hiring 1 part-time employee to aid with production. 
Thank you so much for supporting Akasha Apothecary we appreciate you with our whole heart. 
Updates
The Campaign FAQs
Frequently Asked Questions:
What is CBD? 
CBD stands for cannabidiol. It is the second most prevalent of the active ingredients of cannabis (marijuana). While CBD is an essential component of medical marijuana, it is derived directly from the hemp plant, which is a cousin of the marijuana plant. While CBD is a component of marijuana (one of hundreds), by itself it does not cause a "high." According to a report from the World Health Organization, "In humans, CBD exhibits no effects indicative of any abuse or dependence potential…. To date, there is no evidence of public health-related problems associated with the use of pure CBD."
How do CBD topicals work? 
Rather than smoking marijuana or ingesting it orally, which will affect the whole body and can take up to 2 hours or more to fully experience the effects, the topical application of cannabinoids allows them to be absorbed directly into the affected area for faster and more focused relief. This minimally invasive method for medical cannabis use often serves as a first point of contact between curious consumers and the medical cannabis industry. Reluctant to ingest or smoke the raw cannabis plant, new users may be more willing to try external applications.
Topicals are non-psychoactive, so they are often popular among patients who want the therapeutic effects of cannabis but not the "high". This non-psychoactivity is because the cannabinoids in these topicals bind to CB2 receptors near the skin, activating the endocannabinoid system, and are never absorbed into the bloodstream. Because human skin has a low absorption rate for these cannabinoids, coverage and dose need to be large enough to overcome this barrier (Challapalli & Stinchcomb, 2002). This is why most cannabis topicals suggest applying "liberally" to the affected location.
However, CBN and CBD are more permeable to the skin than THC and are more likely to stimulate the CB2 cannabinoid receptors, making them the popular choice for the manufacture of cannabis topicals (Jorge et al., 2011). Since CBD contents are much higher in commercial hemp than in marijuana, hemp is a more viable and less toxic source of CBD for use in topicals.
What are the benefits of adding CBD to your skincare routine? 
CBD promotes calming of the skin and is especially potent in our face serums and body oils. 
What does Akasha Apothecary mean? 
Akasha - comes from the Akashic records - an esoteric belief that we all of the knowledge is available through these records to live our purpose and our dreams in alignment with the universe to help better serve our brothers and sisters. Our belief is that through Akasha we have become the channel to help preserve the old ways of creating plant medicines but in a modern way. Giving knowledge of these plant medicines to those who are in need of it most. 
Monetary Contribution
0 Supporters
Select this reward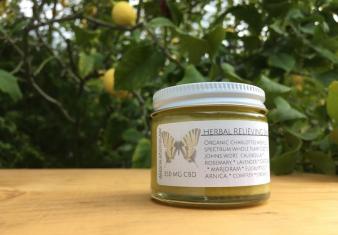 200.00 USD
CBD Gift Box
CBD Gift Box 
CBD Salve 
Pet Tincture 
Phoenix Oil 
CBD Massage Candle 
100 Left
0 Supporters
Select this reward
Rewards
Monetary Contribution
0 Supporters
Select this reward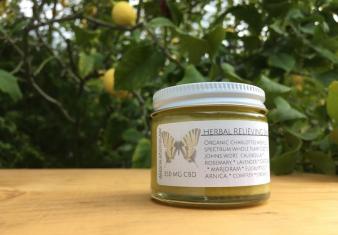 200.00 USD
CBD Gift Box
CBD Gift Box 
CBD Salve 
Pet Tincture 
Phoenix Oil 
CBD Massage Candle 
100 Left
0 Supporters
Select this reward