Let's give our little friends the opportunity we could not have... No matter what their needs are!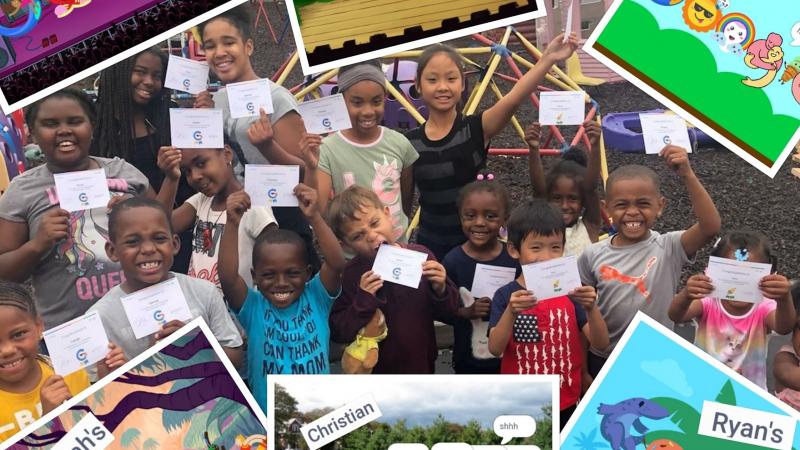 Project Description
Parents have to work and kids go to a learning center (or childcare). Problem is what are the kids learning while they are under the care of someone else. Are they learning to love the diversity among them? 
The problem I resolve would be providing our little friends with an opportunity to learn Computer Science with Coding and other educational needs such as homework help and tutoring (also for our friends that needs special attention).  All while not realizing they are actually learning not just having fun in a school type environment.
We already are in full operation out of a home childcare with over 30 enrollees and seeking to grow.
The issue is, we are not allowed to operate at this rate out of a home, with the number of friends on the waiting list and the friends we have enrolled. Thus, we are seeking to obtain a school location and be able to serve an unlimited amount of little friends that wants to learn and can use our help love and help. 
So with the funds, we will expand the building in a neutral, local, easily accessible for all locals and create a computer lab and classroom setting along with a napping area for our all day childcare friends. We will bring the building up to date for a fun, loving, educating child care facility.
We want to thank our backers in advance and know we appreciate the fact that you feel every kid should have a better, healthier and fun life.
Best Love,
The Learning Box Childcare & Enrichment Center, INC
Updates
The Campaign FAQs
Any questions you may have please feel free to reach out and we will get them all answered for you personally!
100.00 USD
Tee's "T"
T-Shirt that represents our goal for our little friends
10 Left
0 Supporters
Select this reward
Monetary Contribution
0 Supporters
Select this reward
25.00 USD
Tee's Socks
Socks that represent what we stand for
500 Left
0 Supporters
Select this reward
Rewards
100.00 USD
Tee's "T"
T-Shirt that represents our goal for our little friends
10 Left
0 Supporters
Select this reward
Monetary Contribution
0 Supporters
Select this reward
25.00 USD
Tee's Socks
Socks that represent what we stand for
500 Left
0 Supporters
Select this reward