A small construction business trying to do good, bring good, and be good to our community.
Project Description
After losing everything in the 2007 market crash, it brought us a new outlook on life.  We started Ain't Going to Fix Itself Inc in 2011 with a credit card with a $400 limit and big dreams.  
In the last 9 years we have worked hard.  My husband is a state Licensed Contractor and we work together daily in both work and community projects. 
I quit my job 2 years ago to work daily (12 hours a day usually) with my husband and employee young people who are interested in going into the trades.  We even offer a program to assist our employees in getting their own licenses in the future. 
Since fraud is such a huge problem in our community, we ensure we have all the protections for the customer in place.  W-2 employees, workman's comp, insurances, etc.
We do a large amount of work in our community, usually with a large amount of our own money.  Our projects have ranged from 3 relief and rescue trips to North Florida for Hurricane Michael, countless charity events, feeding families for the holidays, funding local schools including 12 plus programs fully funded and 125 plus backpacks full of supplies for our local elementary students, to building a new shelter for the Humane Society of Pasco.  
This would be a game changer for us.  It would help us get out from the cloud of debt we are working to get out under, expand our business, and expand our reach and ability to help out in our community.  We've been at rock bottom and would like to be at the top, which for us is a debt free modest life helping others.
Thank you for your time.
Updates
The Campaign FAQs
Frequently Asked Questions:
Are you a start up?

We are a first generation company getting no funding from family, etc.

Do you have supporting pictures and documentation for all your charity?
Monetary Contribution
0 Supporters
Select this reward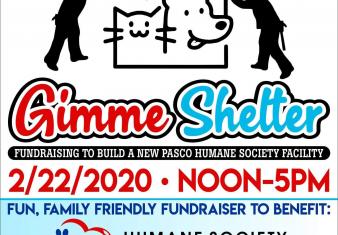 25.00 USD
Event TShirt
A Tshirt from our next charity event
50 Left
0 Supporters
Select this reward
Rewards
Monetary Contribution
0 Supporters
Select this reward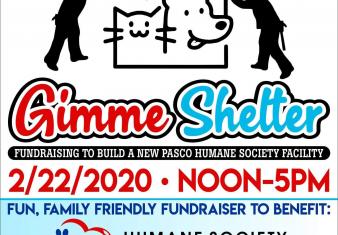 25.00 USD
Event TShirt
A Tshirt from our next charity event
50 Left
0 Supporters
Select this reward