"Changing lives through the Art of Dance"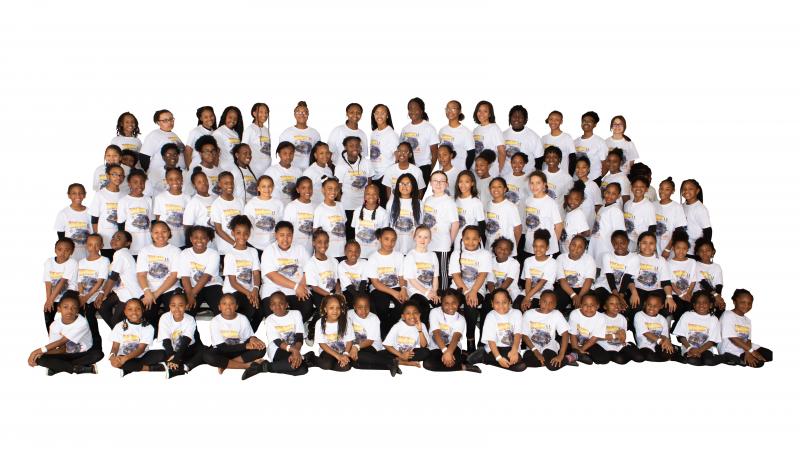 Project Description
Our mission is to provide free dance classes to students via online and in person
Ice Studio seeks to engage inner-city young people in a summer and Fall dance program that will teach them healthy lifestyles through dance. The national epidemic of juvenile diabetes, obesity, and poor nutrition can be addressed while engaged in developing creative and physically challenging dance skills. Parents and families will share in learning about healthy eating, exercise, and how to support their children by encouraging their dedication to dance. Students will culminate in the Summer and Fall with a community virtual recital for family, friends, and neighbors. 
What is the market size/opportunity?

The market size, measured by revenue, of the Dance Studios industry, is $4.0bn in 2020.

The market size of the Dance Studios industry is expected to increase by 1.8% in 2020

Our company services are :

Dance Classes for students ages 2 to 18 

Internship Program for Teens 

College Prep Program 

Free Healthy Snacks
As we constantly see on the news a lot of children and teens succumb to the involvement of drugs and violence. The main reason for our youth being misled is due to poverty-stricken families and not enough opportunities to be apart of some type of activity that will strengthen them to follow their dreams. We must also address the fact that a lot of our youth are malnourished or not receiving a healthy diet leading to type 2 diabetes, obesity, and other preventable health-related illnesses. As far as a crime within this city research shows that those who are between the ages of 12-18 are most likely to commit robberies as well as gang-related homicides. The teenagers of today are a generation that is slipping through our fingers. Every day, we are losing them to suicide, gangs, drug and alcohol abuse, pregnancy, AIDS, crime, and violence. Ice Studio's solution to this problem is to inspire inner-city students to live well through a creative dance program. Our curriculum will consist of inspirational music and movement to combine creativity, self-discipline, movement skills, and a healthy lifestyle. This will influence inner-city youth to stray away from a dangerous lifestyle and become more fond of positive activities.  
Why are you seeking funding and how will you spend the funding?

ICE STUDIOS is seeking funds for $5000 for one Summer of dance and nutrition experiences for 100 inner-city urban youth aged 2-18 and their families via in-person and online. The dance activity will produce introductory dance workshops, dance classes, and one community showcase presentation. The nutrition activity will provide nutrition guidance to take home for sharing, offer nutritional snacks on-site, and nutritional lessons for each student on how to healthfully support their dance activity.

Who is on your team?

ISHA WILLIAMS-  DIRECTOR/TEACHER (TUMBLING, HIP HOP, BALLET, PRE-SCHOOL, AND CONTEMPORARY CLASS) 

MARIAH KELLY-  JAZZ TEACHER 

DENISE PHILLIPS- BALLET TEACHER 

TANIKA EVANS-  ADMIN

JOURNEE MINTZ- HIP HOP TEACHER 
On behalf of our current students, parents, family members, and volunteers we would like to Thank you in advance for your support in helping us make this dream come true. 
Updates
The Campaign FAQs
Frequently Asked Questions:
WHERE IS ICE STUDIOS SCHOOL OF DANCE LOCATED? KCMO
HOW MANY YOUTH DOES ICE STUDIOS SERVICE PER YER? OVER 300 STUDENTS
IS ICE STUDIOS A NON- FOR PROFIT? YES 
CAN I RECEIVE A TAX WRITE OFF RECEIPT FOR MY DONATION? YES
CAN I DONATE MONTHLY? YES Donate: https://secure.givelively.org/donate/ice-studios-school-of-dance
Monetary Contribution
0 Supporters
Select this reward
Rewards
Monetary Contribution
0 Supporters
Select this reward