CEO Direct Line is an on-demand pay per call CEO advisory service for small business owners who can not afford a CEO on staff full-time.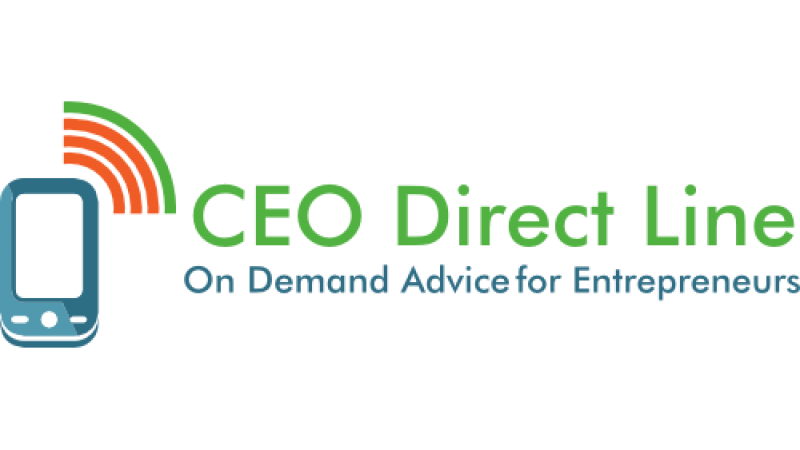 $0
pledged of $40,000 goal
Project Description
What is the mission of your company or project?

CEO Direct Line's mission is to provide an on-demand pay per minute phone advisory service for business owners who are in need of CEO level advise but can not afford to hire one to stay on staff. 

Describe the problem you are solving.

The problem is many small business owners need someone who has the expertise to guide them and help them think things through and make sound decisions. A seasoned CEO is an ideal person to have as a right hand person but they are not within the budget. Being able to pick up the phone and speak with one and pay only for the amount of time they are on the phone with one allows them to call upon a CEO's advice at anytime. 

What is the market size/opportunity? All business owners in the US in need of a CEO. 
What is your company/product about and how does it solve the problem? Our product brings C level executives together with business owners on demand. No need to make an appointment, just read the profile, if the CEO's expertise is in the same industry and the CEO has indicated she/he is available, the business owner can call and talk about real time issues and how to solve them. 
Why are you seeking funding and how will you spend the funding?

I need my website to be created on a different platform. Right now it is on two. It consists of a website and a pay per call phone system. That same company has offered and does build websites. The quality is excellent. Once the site is seamless with the phone system, advisors will be able to log on and see analytical reports on their earnings ie; how many minutes they were on the phone during the month, accumulated earnings for the month, profiles, a complete back end. Although they do have that functionality now, they have to log onto two different platforms so overall, it's a "clunky" and not a seamless experience the way it is set up now. 
I need to advertise and build a advisor community through Linked In and other sources. It has been recommended by me to consider recruiting through advertising in Inc. magazine. Both agree Inc. is a good place to recruit. 

Who is on your team? I currently have two advisors. One is an inventor and CEO of a publicly traded company. He is also a lawyer. The second is a marketing guru with national big corporate companies as clients. He has bought and sold a few multi-million dollar companies. Since they are pricey, I keep our phone calls to once a week for an hour. They are both 100% committed to building the company. 
Lastly, I would like to thank anyone who has taken the time to read my campaign and my pitch. I know first hand how much we live in world where a man will ask your advice all day because he truly needs it but to help you get to become an entrepreneur yourself, they draw the line. I respectfully ask you consider funding my venture. I have 30 years experience running businesses. I can build this business with your help. Again, thanks for your consideration.
Sincerely,
Theresa Gadoury
 
Updates
The Project FAQs
Frequently Asked Questions:
How does a business owner contact an advisor?
A business owner goes onto www.ceodirectline.com and clicks on the "advisors" tab. From there, they can read the profiles of all advisors and try to find one that has expertise in their industry. Within the industry, they would also look for niche areas such as production, marketing, cash flow management, etc. Once they find someone they feel they would like to talk to about the issues they need advise on, they click on the green button "Call Me". From there they are then connected to the phone system where they will be given instructions on what to expect before connecting and for their credit card.
What if the business owner did not feel it was worth the phone call?
There is a 100% money back guarantee
Can the business owner make appointments?
A business owner can make follow up appointments with the advisor. Each advisor has their own extension. They can be called directly on that extension. 
Can the business owner hire the advisor to be an employee on site through CEO Direct Line? 
No, we are not a head hunter service and keep our focus on our core revenue stream, which is diversified through various advisors areas of expertise. 
Do the advisors get to set their own rate per minute? 
Although this was thought about in depth, no. To make the revenue more predictable and to simplify the analytical reporting, I feel it is best to offer one price per minute based upon the category of expertise. If I can better forecast the revenue, I can make better decisions managing month-to-month. 
How do the clients know the advisor is available?
There have been status buttons programmed showing whether they are available, on another call or have them on hold. This is 100% managed by the advisor. 
Monetary Contribution
0 Supporters
Contribute
Rewards
Monetary Contribution
0 Supporters
Contribute