Be a Blessing & Not a Bully!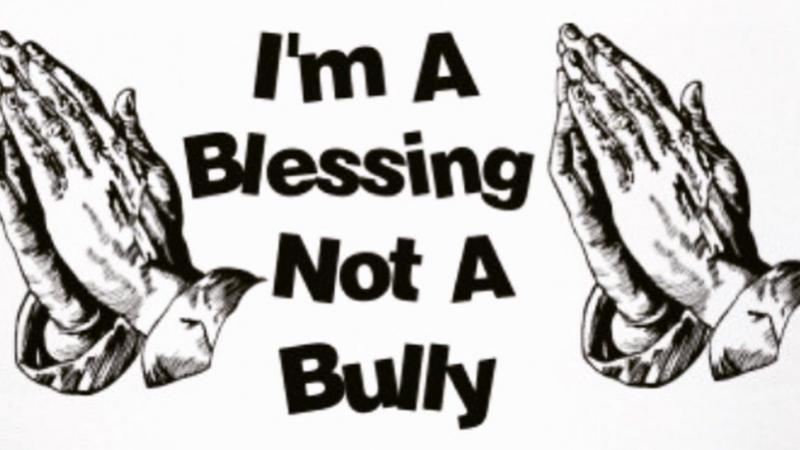 Project Description
➖ My mission for my project is to get the word out about how to stop bullying others.
The problem I'm solving is by spreading the word and being able to fix this issue in schools and jobs.
My products help solve problems with anyone who is currently going through being bullied and also the ones who use to go through it.
I'm seeking funding to help get each of my products in large quantities. I also will be putting on a stop bullying fashion show which I will need the funds for.
It's currently only me and my mom on my team.
I would love to thank everyone who will support me in my journey. I've been fighting to be heard for 3 years now. I deeply appreciate all of you who believe in me and will help me get the word out.
Updates
The Campaign FAQs
Frequently Asked Questions:
➖Where is my order?
You will receive an email once your order has been dispatched from our location which will contain your USPS Tracking Number. Please keep in mind that it may take USPS up to 48 business hours to provide tracking updates. If you see a "not found/error" message when attempting to track your package, please allow 48 business hours for an update to be shown.
➖How long does shipping take?
Orders ship within 2-3 business days after purchase.
Orders that aren't in stock at that moment ship within 1 week after purchase.
➖Can I exchange an item?
No. Unfortunately, we do not offer exchanges. Nor do we offer refunds. If you wish to return an item we will issue you store credit that can be used towards the website.
➖Can I cancel my order?
Yes, just as long as it's before 48 hours.
➖What should I do if I receive an faulty item?
Please send us an email to BLESSINGNOTABULLY@GMAIL.COM within 24 hours of receiving your package with your order number and picture proof of the faulty item as well as the packing slip. Failure to report a faulty item within 24 hours of receiving your package will result in our inability to replace the item.
➖How long does it take to receive store credit?
When we receive your return, we will process the return within 3-5 business days. Once your return has been processed and your store credit issued, you will receive a store credit code at the email address which you provided at the time of your purchase. Please check your email inbox as well as the spam folders for this gift card/store credit code.
25.00 USD
For your appreciation!
Blessing Not a Bully Neon SnapBack Hats
0 Supporters
Select this reward
Monetary Contribution
1 Supporter
Select this reward
Rewards
25.00 USD
For your appreciation!
Blessing Not a Bully Neon SnapBack Hats
0 Supporters
Select this reward
Monetary Contribution
1 Supporter
Select this reward