We believe education abroad should be accessible for all; that is why we aim to make the studying abroad process simple and transparent.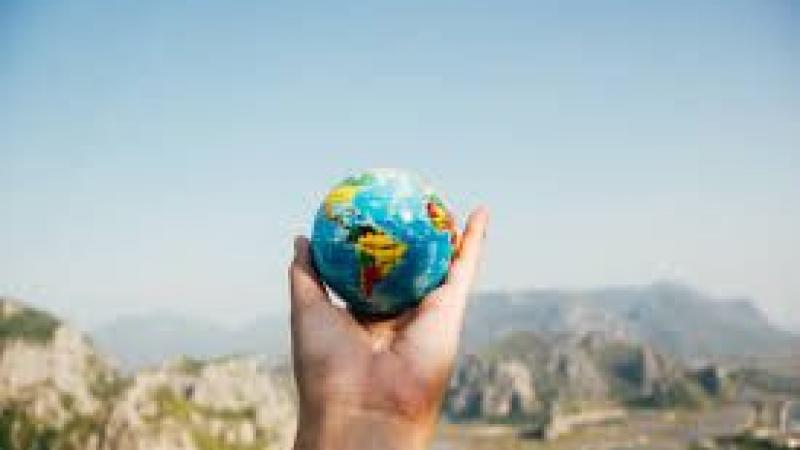 $10
pledged of $50,000 goal
Support now
Project Ends on October 31, 2018
Project Description
More and more students are choosing to study abroad as a result of increased globalization and the demand for cultural competence in the workplace rises. While studying abroad is an exciting and valuable opportunity; prior to leaving home, students are faced with hundreds of questions about what steps they need to take, and who they can really   trust to guide them through crucial aspects of their overseas journey.
Our Mission:
Scholars Abroad Consultants (SAC) began in 2015 with a commitment to guiding students through their adventures abroad. Since its inception, SAC has worked toward a vision for studying abroad that values communication and accountability. Armed with a mission of putting students first, SAC dedicates itself to making foreign study and language learning easy and achievable for all.
What We Do:
SAC is a consulting agency that provides exceptional study abroad programs for students pursuing an undergraduate degree or higher. SAC researches, vets and streamlines the application process for overseas course study; offering a wide-variety of accredited institutions to choose from, and provide a solid curriculum, convenient and stable housing, and cultural engagement activities. With our trained advisers, students can focus solely on choosing the right country and school for them, and let us handle all the heavy lifting.
Internship Program:  
For students wishing to gain professional experience, and to increase their chances for employment in their desired field, SAC offers a thriving internship program for content writers, project clerk/administration and social media analytics/bloggers. 
Industry Growth:
We strongly believe in our mission to foster overseas learning, and we know with our dedication, we have nowhere to go but up. As an educational consulting agency, SAC is expected to grow upward at an average annual rate of 4.8% in 2018-19. Currently, educational institutions are reaching out to consultants for advice on how to structure curriculum's and increase student interest, putting our services in demand, ultimately making SAC a sought-after and easily accessible company, and we are willing and eager to meet the demands.
Intended Allocation of Funds (%):
SAC currently has contracts pending with language schools in 13 US cities, and we will be expanding to Ecuador by Winter 2019. We are planning to increase our international footprint to include Canada, New Zealand, Australia, and the United Kingdom by 2021. With your support we will do the following;
Marketing (50%):  Fully implement our digital marketing/analytics strategy
Inventory (30%):  Improve technology/software & essential website redesign
Staffing (20%): Create 2 full-time Content Writing & Digital Marketing positions
Meet Our Team:
Shannon Dwyer (SAC Founder; Global Program Operations and Marketing Director):
Larry Gordon (Global Programs Consultant and Call Dispatcher):
Lisa Sullivan (Researcher & Content Writer/Editor for website/social media.
Scholars Abroad Consultants(SAC) thanks you from the bottom of our hearts for your consideration and support in furthering our mission.
Updates
The Project FAQs
Armed with a mission to make studying abroad as easy and stress free as possible, Scholars Abroad Consultants (SAC) steps in to help students successfully plan their study abroad experiences.
A RAHMAN ALTHANI
09/15/2018
Monetary Contribution
$10
featured reward
$450
Passport Holder with Pen and Elastic Ban
Made out of PU leather in pink or black, this passport holder also doubles as a wallet that can hold credit cards, ID badges, boarding passes, currency, and more. This cover includes a pen holder, a ballpoint pen, and an elastic band that can be moved at your convenience. Uses RFID blocking materials to keep your credit card information secure. 14.2 x 11.4 x 1.3 cm
RFID Blocking

Bonus ballpoint pen and elastic band
20 Left
0 Supporters
Select this reward
Monetary Contribution
1 Supporter
Contribute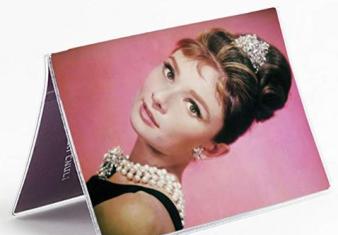 $150
Vintage Art Passport Cover
This passport cover is made out of flexible PVC, and is great for people who want to travel in style. 13.3 x 9.5 x 0.03 cm
Flexible and long-lasting PVC material

Fun and fashionable cover
20 Left
0 Supporters
Select this reward
$150
Vintage Art Passport Cover
is passport cover is made out of flexible PVC and comes in two different styles and patterns. This cover is available for men and women, and is great for people who want to travel in style. 13.3 x 9.5 x 0.03 cm
Flexible and long-lasting PVC material

Fun and fashionable covers
20 Left
0 Supporters
Select this reward
$300
Passport Holder
This PU leather passport holder in pink or black is perfect for US, Russian, European, or Canadian passports. It has dual functionality as a passport holder and a wallet, allowing you to store your credit cards, currency, tickets and passport all in one place. It uses RFID material in each cover to protect your credit card information. 14.4 x 10.5 x 1.3 cm
RFID Blocking

Doubles as a wallet
20 Left
0 Supporters
Select this reward
$300
Passport Holder
This PU leather passport holder in pink or black is perfect for US, Russian, European, or Canadian passports. It has dual functionality as a passport holder and a wallet, allowing you to store your credit cards, currency, tickets and passport all in one place. It uses RFID material in each cover to protect your credit card information. 14.4 x 10.5 x 1.3 cm
RFID Blocking

Doubles as a wallet
20 Left
0 Supporters
Select this reward
$450
Passport Holder with Pen and Elastic Ban
Made out of PU leather in pink or black, this passport holder also doubles as a wallet that can hold credit cards, ID badges, boarding passes, currency, and more. This cover includes a pen holder, a ballpoint pen, and an elastic band that can be moved at your convenience. Uses RFID blocking materials to keep your credit card information secure. 14.2 x 11.4 x 1.3 cm
RFID Blocking

Bonus ballpoint pen and elastic band
20 Left
0 Supporters
Select this reward
$600
Travel Money Belt
This money belt is made out of water-resistant material that is also RFID blocking across the entire wallet. The wallet section is 15.2 cm wide and can hold 3-5 passports, credit cards, currency, a cell phone, and keys. The wallet is outfitted with a secure zipper and inner organizers. The adjustable waist strap can fit from 50.8 cm to 101.6 cm. Color: Pink
RFID Blocking

Adjustable and water-resistant

Holds cellphone and keys
20 Left
0 Supporters
Select this reward
$600
Discreet Bra Pouch
This secretive pouch comes in pink or black and is soft and breathable so it sits comfortably against the skin. The clasp is adjustable so it is easy to attach to the front or side of your bra. Can fit credit cards, currency, and keys. 8.9 x 11.4 x 1.3 cm
Soft and discreet

Easily attaches to bra
15 Left
0 Supporters
Select this reward
$600
Discreet Bra Pouch
This secretive pouch comes in pink or black and is soft and breathable so it sits comfortably against the skin. The clasp is adjustable so it is easy to attach to the front or side of your bra. Can fit credit cards, currency, and keys. 8.9 x 11.4 x 1.3 cm
Soft and discreet

Easily attaches to bra
15 Left
0 Supporters
Select this reward
$600
Small Travel Clutch
This travel clutch is essential for practical traveling in style. It comes with secure zippered pockets that allow you to store your credit cards, currency, tickets, keys, and more! Each clutch has a pocket on the outside that can fit a cell phone less than 14 cm. This travel wallet comes in pink or gray and is made out of waterproof material to keep your belongings safe. 23 x 13 x 3 cm
Secure pockets that fit all your traveling essentials

Waterproof and durable
20 Left
0 Supporters
Select this reward
$600
Small Travel Clutch
This travel clutch is essential for practical traveling in style. It comes with secure zippered pockets that allow you to store your credit cards, currency, tickets, keys, and more! Each clutch has a pocket on the outside that can fit a cell phone less than 14 cm. This travel wallet comes in pink or gray and is made out of waterproof material to keep your belongings safe. 23 x 13 x 3 cm
Secure pockets that fit all your traveling essentials

Waterproof and durable
20 Left
0 Supporters
Select this reward
Rewards
featured reward
$450
Passport Holder with Pen and Elastic Ban
Made out of PU leather in pink or black, this passport holder also doubles as a wallet that can hold credit cards, ID badges, boarding passes, currency, and more. This cover includes a pen holder, a ballpoint pen, and an elastic band that can be moved at your convenience. Uses RFID blocking materials to keep your credit card information secure. 14.2 x 11.4 x 1.3 cm
RFID Blocking

Bonus ballpoint pen and elastic band
20 Left
0 Supporters
Select this reward
Monetary Contribution
1 Supporter
Contribute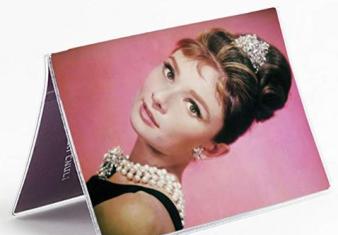 $150
Vintage Art Passport Cover
This passport cover is made out of flexible PVC, and is great for people who want to travel in style. 13.3 x 9.5 x 0.03 cm
Flexible and long-lasting PVC material

Fun and fashionable cover
20 Left
0 Supporters
Select this reward
$150
Vintage Art Passport Cover
is passport cover is made out of flexible PVC and comes in two different styles and patterns. This cover is available for men and women, and is great for people who want to travel in style. 13.3 x 9.5 x 0.03 cm
Flexible and long-lasting PVC material

Fun and fashionable covers
20 Left
0 Supporters
Select this reward
$300
Passport Holder
This PU leather passport holder in pink or black is perfect for US, Russian, European, or Canadian passports. It has dual functionality as a passport holder and a wallet, allowing you to store your credit cards, currency, tickets and passport all in one place. It uses RFID material in each cover to protect your credit card information. 14.4 x 10.5 x 1.3 cm
RFID Blocking

Doubles as a wallet
20 Left
0 Supporters
Select this reward
$300
Passport Holder
This PU leather passport holder in pink or black is perfect for US, Russian, European, or Canadian passports. It has dual functionality as a passport holder and a wallet, allowing you to store your credit cards, currency, tickets and passport all in one place. It uses RFID material in each cover to protect your credit card information. 14.4 x 10.5 x 1.3 cm
RFID Blocking

Doubles as a wallet
20 Left
0 Supporters
Select this reward
$450
Passport Holder with Pen and Elastic Ban
Made out of PU leather in pink or black, this passport holder also doubles as a wallet that can hold credit cards, ID badges, boarding passes, currency, and more. This cover includes a pen holder, a ballpoint pen, and an elastic band that can be moved at your convenience. Uses RFID blocking materials to keep your credit card information secure. 14.2 x 11.4 x 1.3 cm
RFID Blocking

Bonus ballpoint pen and elastic band
20 Left
0 Supporters
Select this reward
$600
Travel Money Belt
This money belt is made out of water-resistant material that is also RFID blocking across the entire wallet. The wallet section is 15.2 cm wide and can hold 3-5 passports, credit cards, currency, a cell phone, and keys. The wallet is outfitted with a secure zipper and inner organizers. The adjustable waist strap can fit from 50.8 cm to 101.6 cm. Color: Pink
RFID Blocking

Adjustable and water-resistant

Holds cellphone and keys
20 Left
0 Supporters
Select this reward
$600
Discreet Bra Pouch
This secretive pouch comes in pink or black and is soft and breathable so it sits comfortably against the skin. The clasp is adjustable so it is easy to attach to the front or side of your bra. Can fit credit cards, currency, and keys. 8.9 x 11.4 x 1.3 cm
Soft and discreet

Easily attaches to bra
15 Left
0 Supporters
Select this reward
$600
Discreet Bra Pouch
This secretive pouch comes in pink or black and is soft and breathable so it sits comfortably against the skin. The clasp is adjustable so it is easy to attach to the front or side of your bra. Can fit credit cards, currency, and keys. 8.9 x 11.4 x 1.3 cm
Soft and discreet

Easily attaches to bra
15 Left
0 Supporters
Select this reward
$600
Small Travel Clutch
This travel clutch is essential for practical traveling in style. It comes with secure zippered pockets that allow you to store your credit cards, currency, tickets, keys, and more! Each clutch has a pocket on the outside that can fit a cell phone less than 14 cm. This travel wallet comes in pink or gray and is made out of waterproof material to keep your belongings safe. 23 x 13 x 3 cm
Secure pockets that fit all your traveling essentials

Waterproof and durable
20 Left
0 Supporters
Select this reward
$600
Small Travel Clutch
This travel clutch is essential for practical traveling in style. It comes with secure zippered pockets that allow you to store your credit cards, currency, tickets, keys, and more! Each clutch has a pocket on the outside that can fit a cell phone less than 14 cm. This travel wallet comes in pink or gray and is made out of waterproof material to keep your belongings safe. 23 x 13 x 3 cm
Secure pockets that fit all your traveling essentials

Waterproof and durable
20 Left
0 Supporters
Select this reward