Balanced Root is a future organic market & bistro that will cater to a food desert within the Sunnyside community located in Houston Texas.
Project Description
Sunnyside,  the oldest African-American community in south central Houston, was first platted in 1912 by H. H. Holmes. A low income community that was once referred to as "Black Wall Street" because of it's prosperous business activity. A community where my grandfather built his home from ground up, where he built my grandmother her own beauty shop, where my father and his 8 siblings built their cafeteria style restaurant, where I attended grade school to high school, where my late uncle, David "Monk" Jones has a dish named after him from a popular Sunnyside restaurant called "TP's", where my friends and I walked to Citgo on Bellfort and Scott to get egg rolls and wing dinners from Timmy Chans religiously and where I plan to make a difference.
 Despite the great memories I have of my community, Sunnyside has been lodged in a lengthy economic decline for the past 15+ years. 
 The median household income here is $27,000, and much of it is a food desert, according to the U.S. Department of Agriculture. That means a high number of residents live more than one mile from a supermarket or large grocery store.
  While some argue that obesity is a result of poor choices made by an individual, there are factors that influence these decisions that may be out of an individual's control. Low income communities like Sunnyside tend to lack supermarkets and may not provide adequate safety for exercise, causing residents to live unhealthy lifestyles that put them at greater risk for obesity. 
For those who live in low income communities like myself, transportation may be an issue or time may not be in abundance, therefore the proximity of fast food restaurants and convenience stores may be the easiest way to get food on the table.
The marketing tactics used by fast food restaurants in lower income communities also contribute to high consumption of fast food in low income communities. 
 That's where Balanced Root comes in. With a small-format, targeted operating model that is designed to thrive on a small fraction of the sales volume required to sustain a traditional, full-service supermarket and simultaneously provide the neighborhood with what it needs. 
 We will sell affordable fresh organic produce, dairy, fresh meat, baked goods, seafood, fresh cold pressed juices and a fantastic selection of healthy, delicious prepared foods for less than it costs to eat out at a KFC– all in a space smaller than the typical 7-11. For our customers who receive SNAP benefits, or food stamps, we provide a 30% discount on all fresh produce – every day.  
 Money raised will go towards securing a suitable store location in Sunnyside. Your support of our community grocery store allows for healthier food options in a federally qualified food desert.
  Balanced Root Market will also give back to   Sunnyside by participating in community   projects and hosting fund-raisers for local.  community services.
 Our focus is to provide the community with.   fresh produce rather than food that has.   been  processed, canned, bagged, or boxed.   We want the customers to actually have an.  option to eat organic.  
 Some of the perks of helping us make Balanced Root Market a reality are:
• Shuttle buses for residents that live up to six miles from the market
• 15%percent discount for senior citizens age 60 and over
• Grocery delivery service for subscription box holders
• Care package programs for homeless veterans
 •Raised bed garden installations for families looking to grow food in their backyards
• Work-study/Scholarship program for high school students
• Job programs for felons
• Monthly cooking demos
• Monthly community exercise classes
And so much more!!!
Updates
Monetary Contribution
$150
Monetary Contribution
1 Supporter
Select this reward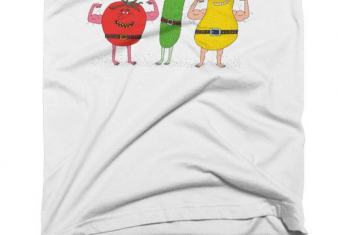 50.00 USD
Balanced Root T-shirt
If you sow $50 you'll get a Balanced Root funny T-shirt! #GangGang
20 Left
0 Supporters
Select this reward
Rewards
Monetary Contribution
1 Supporter
Select this reward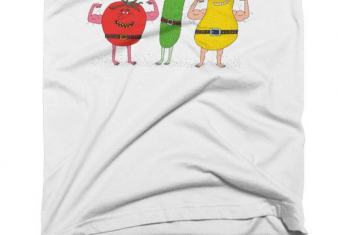 50.00 USD
Balanced Root T-shirt
If you sow $50 you'll get a Balanced Root funny T-shirt! #GangGang
20 Left
0 Supporters
Select this reward