This is an African American Mental Health Summit for African American women facilitated by African American Mental Health Professionals!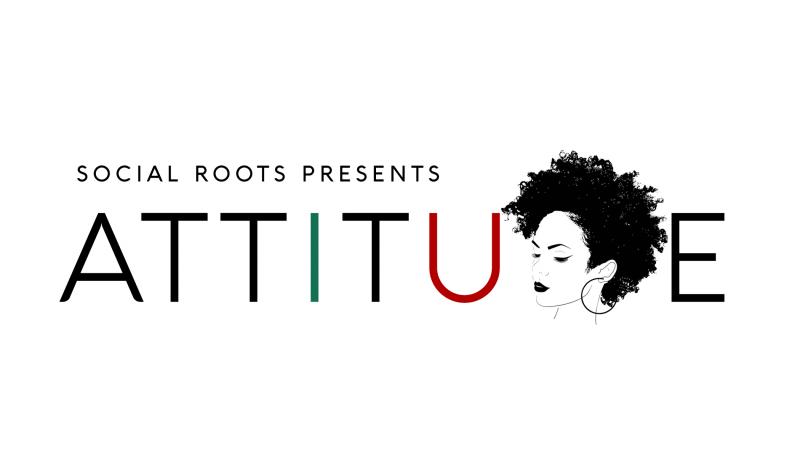 Project Description
Social Roots presents an African American Mental Health Summit for African American women. This event will be facilitated by independently licensed African American women who are mental health professionals in Phoenix, Arizona. This is a fun, psycho-educational event with an end goal to have ALL WOMEN ENROLLED in some form of therapy with one of our esteemed therapists by the end of the day!
We have 15 confirmed African American mental health and medical professionals who are very excited to be a part of this movement! We realize there is a need in our community to educate and expose our children and families to mental health education and opportunities. This requires our women to have a safe space to engage without shame, mistrust, bias or doubt in the mental health or medical professionals. We will start our morning off with yoga and mindfulness meditation and end our day with an art therapy prompt, where we'll wind down and fellowship. Participants will have opportunities to explore the many forms of therapy, get their questions answered about psychotropic medications and even challenge their own ideas about therapy by participating in small group sessions!
We will have HIV Testing with professionals from Ebony House and the Black Nurses Association Phoenix present to conduct "Know Your Numbers" Testing to test for high blood pressure, high cholesterol and high glucose which are all health issues that disproportionately affect African American women and families. We are raising funds for the facility, breakfast, lunch, prizes, and art therapy products and materials as well as conference bags and items. We want this event to be FREE to eliminate any financial barriers and are hosting this event in South Phoenix to make it accessible therefore we are offering sponsorship packages. We want all the conference bag items to be intentionally therapeutic and would love for our participants to have a nice journal, water bottle, tee shirt, stress balls, and more! This is a movement for African American communities to change our ATTITUDE about mental health stereotypes, stigma, and cultural influences! Please join our movement to help change our ATTITUDE!
Updates
The Campaign FAQs
Frequently Asked Questions:
Please, replace this example content
Monetary Contribution
1 Supporter
Select this reward
10,000.00 USD
"Shine Bright Like a Diamond" Diamond
● Cover page advertisement in the souvenir journal ● Electronic advertisement displayed throughout the event program ● Ten tickets to the event ● Opportunity to include promotional product in gift bags ● Sponsor recognition during event and any paid advertisement
2 Left
0 Supporters
Select this reward
5,000.00 USD
"Oh So Flashy" Gold Sponsor
Full-page advertisement in the souvenir journal ● Electronic advertisement displayed throughout the event program ● Five tickets to the event ● Named as sponsor of an award with logo on display during presentation of award ● Opportunity to include promotional product in gift bags ● Sponsor recognition during event and any paid advertisement
0 Supporters
Select this reward
2,500.00 USD
"Sassy and Classy" Bronze
Half page advertisement in the souvenir journal ● Electronic advertisement displayed throughout the event program ● Two tickets to the event ● Opportunity to include promotional product in gift bags ● Sponsor recognition during event and any paid advertisement
0 Supporters
Select this reward
500.00 USD
"Flossy & Bossy" Copper
Quarter page advertisement in the souvenir journal ● One ticket to the event ● Opportunity to advertise community events in our monthly member newsletter for one year
0 Supporters
Select this reward
Rewards
Monetary Contribution
1 Supporter
Select this reward
10,000.00 USD
"Shine Bright Like a Diamond" Diamond
● Cover page advertisement in the souvenir journal ● Electronic advertisement displayed throughout the event program ● Ten tickets to the event ● Opportunity to include promotional product in gift bags ● Sponsor recognition during event and any paid advertisement
2 Left
0 Supporters
Select this reward
5,000.00 USD
"Oh So Flashy" Gold Sponsor
Full-page advertisement in the souvenir journal ● Electronic advertisement displayed throughout the event program ● Five tickets to the event ● Named as sponsor of an award with logo on display during presentation of award ● Opportunity to include promotional product in gift bags ● Sponsor recognition during event and any paid advertisement
0 Supporters
Select this reward
2,500.00 USD
"Sassy and Classy" Bronze
Half page advertisement in the souvenir journal ● Electronic advertisement displayed throughout the event program ● Two tickets to the event ● Opportunity to include promotional product in gift bags ● Sponsor recognition during event and any paid advertisement
0 Supporters
Select this reward
500.00 USD
"Flossy & Bossy" Copper
Quarter page advertisement in the souvenir journal ● One ticket to the event ● Opportunity to advertise community events in our monthly member newsletter for one year
0 Supporters
Select this reward