Help those who need a hand. We are all going to be there one day.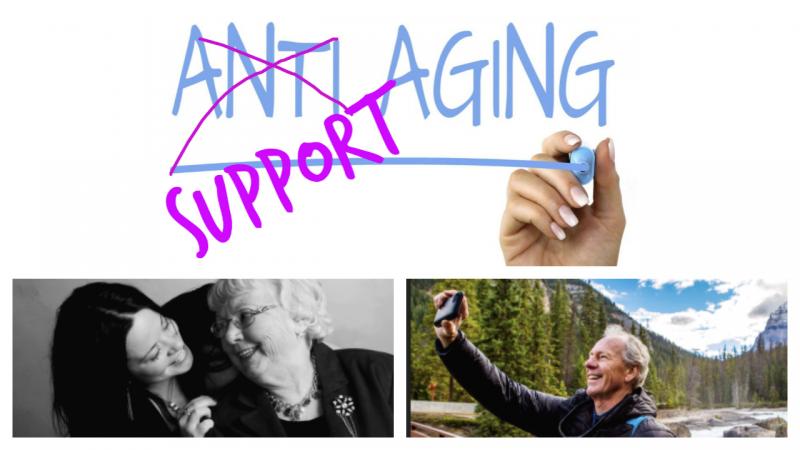 Project Description
Dear Friends, Family, Colleagues and Humans on the Planet ~
For a long time now I have been brainstorming the development of an iOS (IPhone and Ipad) app to be used by those who are struggling with the aging process and their families. The statistics are not very good for those aging in our culture and the population over 55 is larger than it has ever been and growing rapidly. Depression and suicide rates among those over 65 are higher than they have ever been as well. In so many ways, this is a forgotten population in our culture in terms how aware we are of the aging in our own communities and their struggles and needs. It's time to disrupt this status quo in our culture and globally.
I have personal stories of watching friends and family age under difficult circumstances, as I'm sure do most of us.  Two things have impacted me the most. One is my dear father-in-law's journey. He acquired Ataxia about 12 years ago and slowly lost his ability to walk without support. The journey was a difficult one that put incredible stress on, in particular, his loving wife. I watched them navigate finding resources for both of them to cope and feel supported - with younger family far away, common in our culture now, or engaged in the responsibilities and burdens of their own busy lives.  And yet we will all age. We will all need support.  Even with monetary resources many others do not have this was a difficult process for my in-laws. It is heartbreaking to think of those aging in our communities who do not have resources, companionship or access to care. In my own neighborhood, I watched my elderly neighbor be forced to move away when she could no longer run simple errands or walk her dog. My younger daughter had visited her. My mother had stayed in her home. She loved her house. We loved her. I pictured my young daughter visiting her for years to come. But there were obstacles to her meeting the needs she had which would have allowed her to stay.  My app seeks to overcome those obstacles to help aging people, or anyone with limitations, get access to resources to meet some of their needs easily and without the stress or embarrassment or even monetary burden that often comes with exposing and meeting those needs.
I can't give too much information about  the app and it's contents and operation, unfortunately. In fact, the people I am working with to put it into development are required to sign a non-disclosure agreement to protect my intellectual property rights, as am I. Rest assured that I am working with a terrific app developer out of DC - Hatch Apps. (You can read about their young female founder here: https://www.forbes.com/profile/amelia-friedman/#26673c0140fd ) The obstacle now is seed money. Really great apps with terrific front end interface that attract users and give them a high end, simple yet pleasurable experience - that also achieves results - are not cheap to make or market. In fact, in the end, it will likely cost closer to $30-50 K to bring this app fully to market, but I am hoping to attract investors in three stages. The first stage is this one - donation funding to build what is known  as "click-thru prototype." The second - on a larger scale investment model - to get the prototype made into a fully functioning app and, finally, the third to create a start-up model.  The way that app incubators or accelerators work is that they will invest in your product once it is in some form that shows them it has market value, a distinct user population and can solve a problem or "disrupt" the way the problem is solved now in our society. It's a catch 22 - you need money to build the product but they need to see it given a test run to give you more money to grow it into its potential.
So this is where you come in. Whatever you can give to help me build the prototype  and market it would be a huge help. If you have an older person in your life or have started - like me! - to notice that the aging thing this is pretty much unavoidable  - you will want this app on the market for them and for you. For all of us. Because we will all be there one day.
Your money will not be touched by me. It will all go directly to Hatch Apps and I will send anyone who donates proof of that payment. (Note: 1% of your payment goes towards a processing fee.) If you want to talk to me about a loan with the potential to roll that into equity in stage two of the funding, that works too. 
Warmest Regards, Joy and Peace ~
Linnea Pyne, Owner,  A Mindful Life, Los Angeles
Updates
The Campaign FAQs
Frequently Asked Questions:
1.) How long is your project timeline?
The click thru app prototype will be built within the next 3 months.
A funding/investment campaign will be launched through a platform like Rockethub or SeedInvest or IndieGogo at once the prototype has been built
We hope the full app version will be in Beta Testing in 9 months to a year
Additional Investors will be approached once the app is in Beta Testing
Stay tuned!
2.) Can I share your IFund Women Campaign? I know someone who I think would donate.
If you believe in the potential of technology to connect groups that need one another, and you know someone you trust who might like to see that happen, please share.
You might want to share this with people:
https://www.forbes.com/sites/85broads/2013/07/08/why-more-women-should-…
Courtney Newsom
02/12/2019
Monetary Contribution
$100
Monetary Contribution
$100
Monetary Contribution
$100
Monetary Contribution
$100
Monetary Contribution
$100
Marina A Bunce
01/28/2019
Monetary Contribution
$40

Monetary Contribution
8 Supporters
Select this reward
Rewards
Monetary Contribution
8 Supporters
Select this reward