Where in the world is All Over Creations going to be next?! Help expand our bakery's reach by funding our project to build a food-truck!
Project Description
All Over Creations Bakery is a mobile bakery that brings your imagination to life through edible art. 
Michelle Blandford, Owner of All Over Creations Bakery is the artist behind the edible masterpieces.
She is nothing short of an engineer in her own right. (I'd even go so far as to call her an Imagineer if it weren't already copywritten by Disney.)
As she creates her sweet novelties, Michelle brings her clients' personalities and interests into the mix. From the first bite, (which you'll hesitate to take, simply because you're eating true works of art) your taste buds will ignite and your imagination will come to life. You won't be able to help the smile that creeps across your face because well - none of us can.  
Michelle's talents are matched only by her dedication to her craft. She is consistently evolving herself and thus her business in turn. From creating twists on the traditional favorites, to creating custom designs that reflect your inner child, Michelle's treats are a reflection of her heart and soul. The Cotton Candy Flower and the Creative Cupcake are just two examples of the creativity and unique imagination that motivates Michelle's art. She may never agree with my depiction of her work - but whether that's due to her humble heart, or her admirably high standards, it is without question that All Over Creations is a bakery like no other. 
Currently, All Over Creations is a mobile bakery by  way of their current food-trailer. This is their second food-trailer as their first was lost in an auto-accident two years ago. After it fish-tailed on the highway, it was deemed a total loss. Her first trailer was wooden and because of the materials used to build it- Michelle had to watch it be cut into pieces as it was removed from the highway. Even though the even had a lasting impact on Michelle's bakery- she was able to overcome it and continue the business' growth. 
She's not only went All Over with her creations on land, but she's also flown custom cakes across the U.S! Yes. Flown! Her dedication has made her a name in service, taste, creativity and quite literally- going the extra mile for her clients. All Over Creations Bakery has thrived as a result of Michelle's dedication and growth mindset. In response to the current global situation, the bakery has expanded and improved their online presence and encouraged clients to participate in socially distanced sales and even drive-through sales and events. Michelle also hosts online marketplaces, selling her treats over social media platforms such as Instagram and Facebook.
Michelle is also running All Over Creations Bakery's online store which is always updating with her latest and most creative creations. To top it off, all of the treats, cakes and sweet novelties -whether custom ordered, or ordered online- are baked with love, packaged with care, and safely delivered by Michelle. She truly is a one-of-a-kind woman, running a one-of-a-kind business. 
In order to ensure her business continues to grow, Michelle has started to plan the business' next steps. She's utilized knowledge from her past and current trailer experiences to develop her current vision for evolving the business. Having participated in many corporate events, community events and regional festivals over the last two years, Michelle has had the opportunity to grow her business and network with other mobile eateries and entrepreneurs.
While business is continuing to survive in spite of the current COVID-19 hardship, Michelle hasn't gone without recognizing limitations with her current food-trailer and available man-power. All Over Creations is a family owned and operated business as it currently stands, but Michelle is looking to expand and hire other team members in order to reach further and treat more people. She plans to break through barriers by building a custom food-truck suited to fit her bakery's mobile needs and of course built to licensing and code standard.  
Michelle's bakery has lost valuable time and opportunities due to the current-trailer's capabilities, or lack thereof. The appliances and inside surfaces are not stationary and thus, set-up and take-down is a complicated multi-person job each time the trailer is booked at an event or local marketplace. This creates hardships in several areas including scheduling, efficiency and access. 
These in turn, minimize the bakery's actual food prep and service times. Michelle is also aware of the current trailer's issues with consistent power capabilities as well as with space and ventilation.
Luckily, Michelle has a solution focused mindset and while working with what the bakery has now, she's also been planning a custom food-truck design with a local business called Chatterbox in Syracuse, IN. For over 2 years, Michelle has been consulting Chatterbox and designing the perfect food-truck to take her mobile bakery concept to the next level. A singular unit from which the bakery can operate out of will maximize the bakery's time, earnings and creative potential. It will allow for a more expansive reach in terms of festivals and events, and it will also create the opportunity to hire team members as custom cakes, sweet novelties and online sales will still be offered.
Building a dedicated team is one of Michelle's future goals for her bakery. She knows of people in her local community as well as in the baking community who crave creativity and freedom, just as she does. She is hoping this food-truck will begin to pave the way for others to join her and share in her creative world. 
As an entrepreneur focused heavily on growth,  Michelle is active in her development as a baker, an artist and an entrepreneur. She completed her pastry certification recently and had her virtual graduation this summer.
She is the founding member of an online social-media group called We Are POWER. This group is a small support group for female entrepreneurs. POWER is an acronym for Producing Outstanding Women Entrepreneurs Responsibly.
Active members share knowledge of current events and festivals, professional and personal development opportunities and uplifting notions to support one another through business ownership. While she doesn't like to call herself a mentor, Michelle believes in spreading knowledge and sharing in success. 
When the bakery is able to bring this dream into reality, their growth and reach will encompass All Over the Mid-West area of the U.S. This includes more than 10 states and that is just the beginning. The mobile bakery's future is full of endless possibilities. Over the last three years, Michelle's bakery has endured trying times, set-backs and outright losses to her business. Instead of giving up and closing up shop, Michelle has continued to push forward, learn and grow. As a family owned and operated business, All Over Creations has already come so far. Michelle's family rallies around her in support of her dreams and in encouragement of her vision. Knowing how much they've accomplished so far, All Over Creations Bakery opens exciting possibilities for nationwide growth and community engagement with this Food-Truck campaign. 
To be able to build the food-truck needed, All Over Creations Bakery is beginning this crowdfunding campaign with IFundWomen. The campaign goal is to raise the funds needed to bring Michelle's long-planned vision to fruition. While working with Chatterbox Food Trucks in Syracuse, IN, Michelle has planned and designed her food-truck around her needs and her current limitations. The project in its entirety will cost approximately $60,000 to fully equip the truck to code and licensing standards. The campaign is slated to end by mid-January of 2021. 
Thank you for supporting All Over Creations Bakery and Michelle's dream to grow her business and support her community and fellow small business owners. 
We encourage you to visit their website and follow their social media pages to keep up on Michelle's progress and creative adventures as she spreads happiness All Over! 
A personal note from Michelle,
"I want to personally take a moment out to say thank you for helping All Over Creations achieve one of our major goals and for making a dream of ours become a reality. To be here amongst such great idealists, companies and organizations is an honor. We feel unique in our opportunity and our vision and we feel entirely special that you think so too. We are honored to have our dreams supported and uplifted by this community. 

There aren't words to express the gratitude felt by myself and my family. As a family owned and operated business, my husband John, my son Ian and my surrounding family and friends have stepped up to make this dream a reality. I am profoundly grateful for their hard work and enthusiasm. I also sincerely thank you for your support, your time and your acknowledgement of our hard work. We are so excited for what the future brings, and we can't wait to share where All Over Creations will be traveling to next!"
Updates
The Campaign FAQs
FAQ
Where can I find more information about All Over Creations?
For updates on the bakery's progress & latest adventures: 
Facebook
https://www.facebook.com/allovercreationsbakery
Instagram
https://www.instagram.com/allovercreationsbakery
For business inquiries:
Linked-in:
https://www.linkedin.com/in/michelle-blandford-a0913513/
Website:
https://www.allovercreations.com
What is the campaign mission?
The goal of this campaign is to raise enough money to build a fully equipped food-truck for Michelle's mobile bakery.
Is All Over Creations licensed to operate a Food-Truck?
Michelle is commercially licensed to drive a commercial vehicle. The bakery obtains all licenses for food service, vending and food preparation as required by law. For more information regarding licenses required for operation, please contact Michelle via her website or social media.
Where can I view the full All Over Creations IFundWomen Campaign video?
Watch the full campaign video here:
Why is All Over Creations seeking funding?
All Over Creations is seeking funding to bring a long-planned dream to fruition and to open possibilities for their mobile future. While Michelle had plans to attend over 40 events and festivals with her food-trailer this year, COVID-19 has prevented most of those events from happening. Michelle is still operating online and through delivery, but she's hoping with the funding needed to build this food-truck, Michelle can resume mobile business and take her bakery to the next level.
How will the $45,000 be used?
Funding will be used towards parts, materials and labors associated with building the food-truck All Over Creations Bakery has designed with Chatterbox Food Truck in Syracuse, IN.
How do I donate?
Donations can be made here on the IFundWomen website. Our campaign is connected to All Over Creations' Paypal account.
Where can I learn more about We Are POWER?
The group is currently at a private, invite-only stage. If you contact All Over Creations on Facebook with your business idea, contact information and a bit about yourself we're happy to expand our reach and empower more active businesswomen!
Cynthia Miller
08/27/2020
Monetary Contribution
$100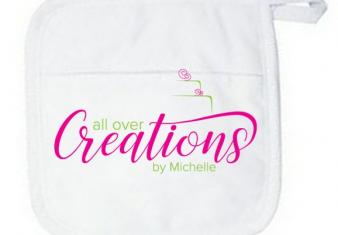 50.00 USD
Thanks for making a dream come true
Thank you for your kindness and generosity. I can't tell you how grateful I am for your help with making my dreams come true. I truly appreciate everything! Please enjoy this token of my appreciation with your contribution of $50 or more. Thank you so much!
1 Supporter
Select this reward
Monetary Contribution
Thank you for helping my dreams come true.
1 Supporter
Select this reward
Rewards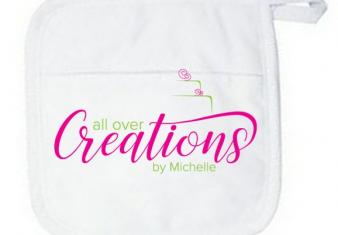 50.00 USD
Thanks for making a dream come true
Thank you for your kindness and generosity. I can't tell you how grateful I am for your help with making my dreams come true. I truly appreciate everything! Please enjoy this token of my appreciation with your contribution of $50 or more. Thank you so much!
1 Supporter
Select this reward
Monetary Contribution
Thank you for helping my dreams come true.
1 Supporter
Select this reward