Our Medford location has a huge opportunity to turn our downstairs space into studio rooms/offices for local women artists/entrepreneurs!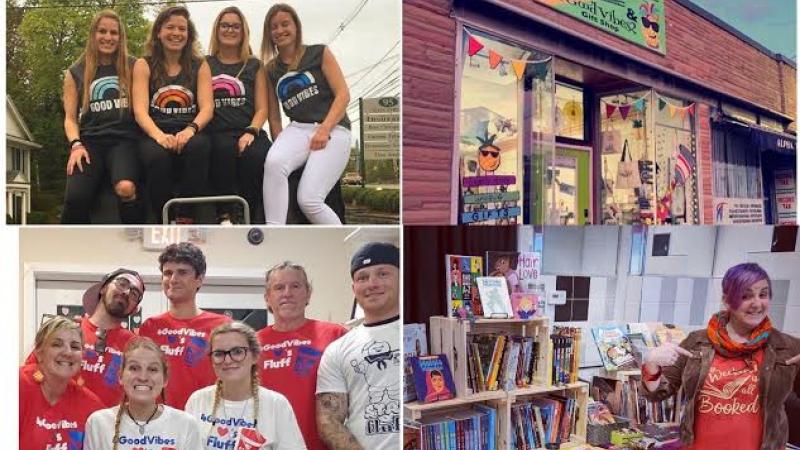 Project Description
4Goodvibes, a gift shop that features over 200 local artists. 4GoodVibes is owned by 4 sisters that grew up in Medford MA. We have two store locations one in Somerville & one in Medford. We work with over 400 artists a year between the artists in the shops, artists that sell at our craft fairs or teach workshops with us! We are very passionate about bringing craft fairs and other events to the community every couple of months.
Our Medford location isn't just a gift shop, its also a workshop space for creators! We run about 20 workshops a month giving people in the community the opportunity to learn a new skill or just have a great night out! This has always been a huge dream of ours & its been amazing to see how far this dream has come.
As you may know or have heard, owning a small business can be very difficult mainly with online shopping. We have adjusted our business model several times since we opened in October 2017 to continue to make this all possible. Our Medford location now has a huge opportunity to turn the downstairs space into studio rooms or offices for local women artists or women entrepreneurs. We are very excited about this opportunity as it will open another door for people to be creative. We will be remolding four rooms. One room will have all the machinery we own like a heat press machine, wood etching machine & other machines for local artists to use. The other three rooms will be rented out. Renting these three rooms out will help bring in more income to cover monthly expenses & giving us more wiggle room to do fun things in the community like more craft fairs & some free workshops.
We are very excited & eager to expand our commitment to helping local artists grow by turning the basement into a fun, safe workspace for women but the funds just aren't there.. We will need new flooring, lighting, ductwork, painting, four new sets of doors & locks, a security system & so much more. We are projecting this project will cost around $10,000. Our goal is to raise around $7,500.

Thank you so much for this opportunity, we appreciate all donations!

-Sincerely, your 4GoodVibes Crew!
Emily, Becka, Sarah, Rachel (4GoodVibes Owners)
Melanie R (Book Wonder Owner and 4GoodVibes Employee)
Pauly, Susan & Justin(4GoodVibes Employees)


 
Updates
The Campaign FAQs
Frequently Asked Questions:
 
Monetary Contribution
1 Supporter
Select this reward
10.00 USD
Women Unite
49 Left
1 Supporter
Select this reward
Rewards
Monetary Contribution
1 Supporter
Select this reward
10.00 USD
Women Unite
49 Left
1 Supporter
Select this reward